With 15 days to go before La Transju' Trails, the countdown is on! ⏳
💚 THANK YOU 💚
Thank you all for your enthusiasm, with two weeks to go before the event we will soon be sold out on all our races. 🫶
On our side, we will do our best to offer you a magnificent Transju' Trails 2023 thanks to several animations that will take place all along the routes and that will reinforce the incredible moments of sports that you will offer us. 🏃‍♀️🏃‍♂️
Don't waste any more time and register now to take advantage of the last remaining race numbers to take on the Jura trails and have the chance to be one of the finishers of La Transju' Trails 2023! ⛰️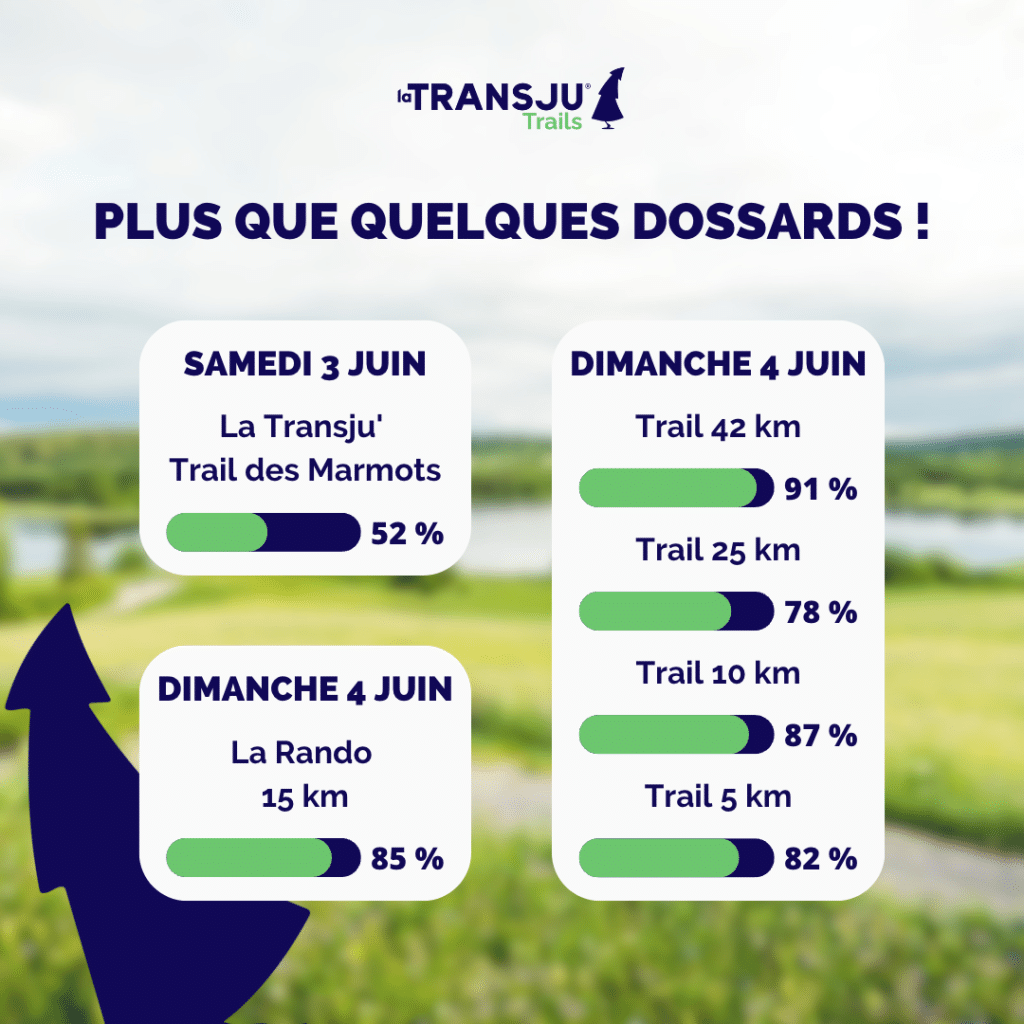 Dare 2b's not-to-be-missed offer! 👕🩳
With two weeks to go before the start of the Transju' Trails, our partner DARE2B offers you an additional 15% off on its website with the code TRANSJU15 valid from May 24th to 28th.
Ideal to equip yourself before the race!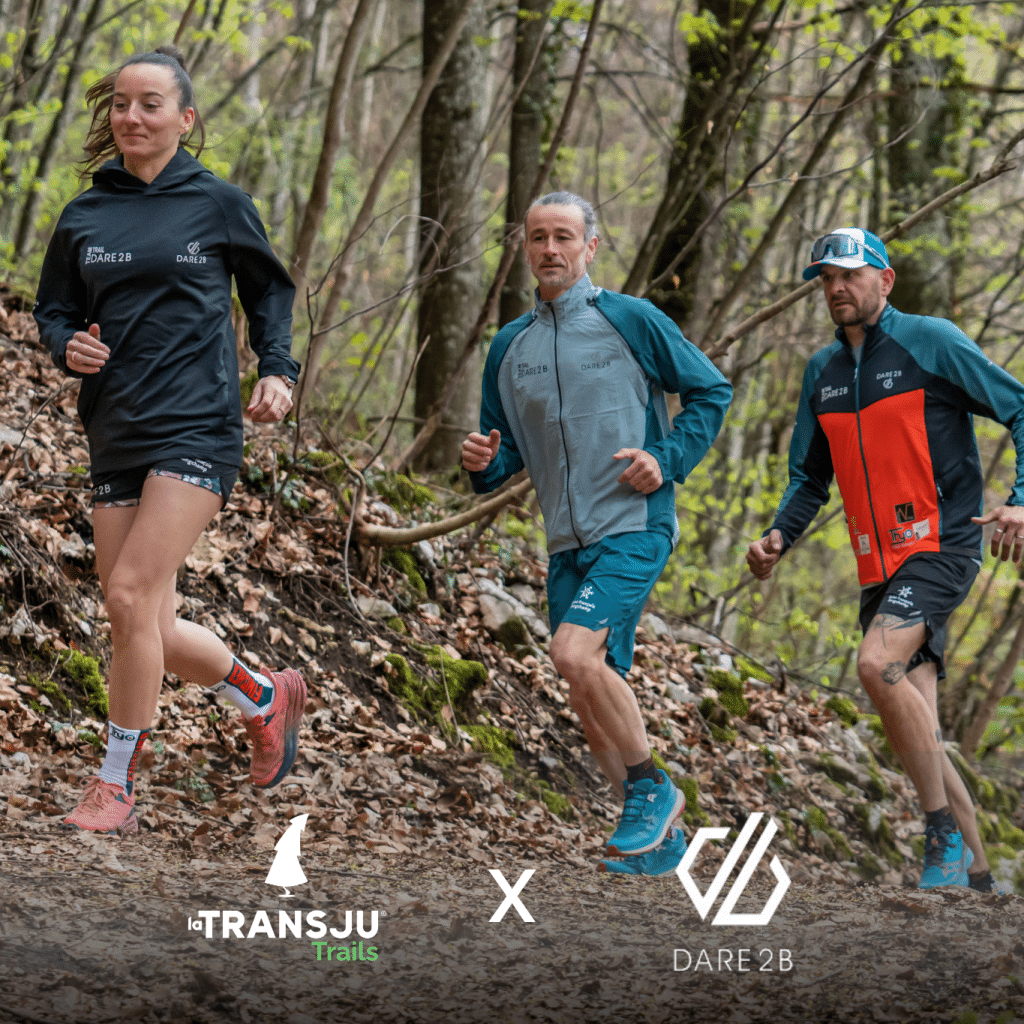 Run at the speed of fiber 🏃‍♀️⚡
We are delighted to present the new partner of La Transju': Prisme by Altitude Infra.
Commissioned by the department to deploy fiber throughout the Jura, the company is responsible for bringing a Very High Speed connection to 100% of Jura residents by 2024! 📶
The objective of this collaboration? To support economic, social, cultural and sporting activities in the Jura.
It was therefore essential for Prisme to be alongside volunteers like those of La Transju' who are committed and invested for the Jura territory. 🫶
Think you can get fiber? Check your eligibility by clicking below 👇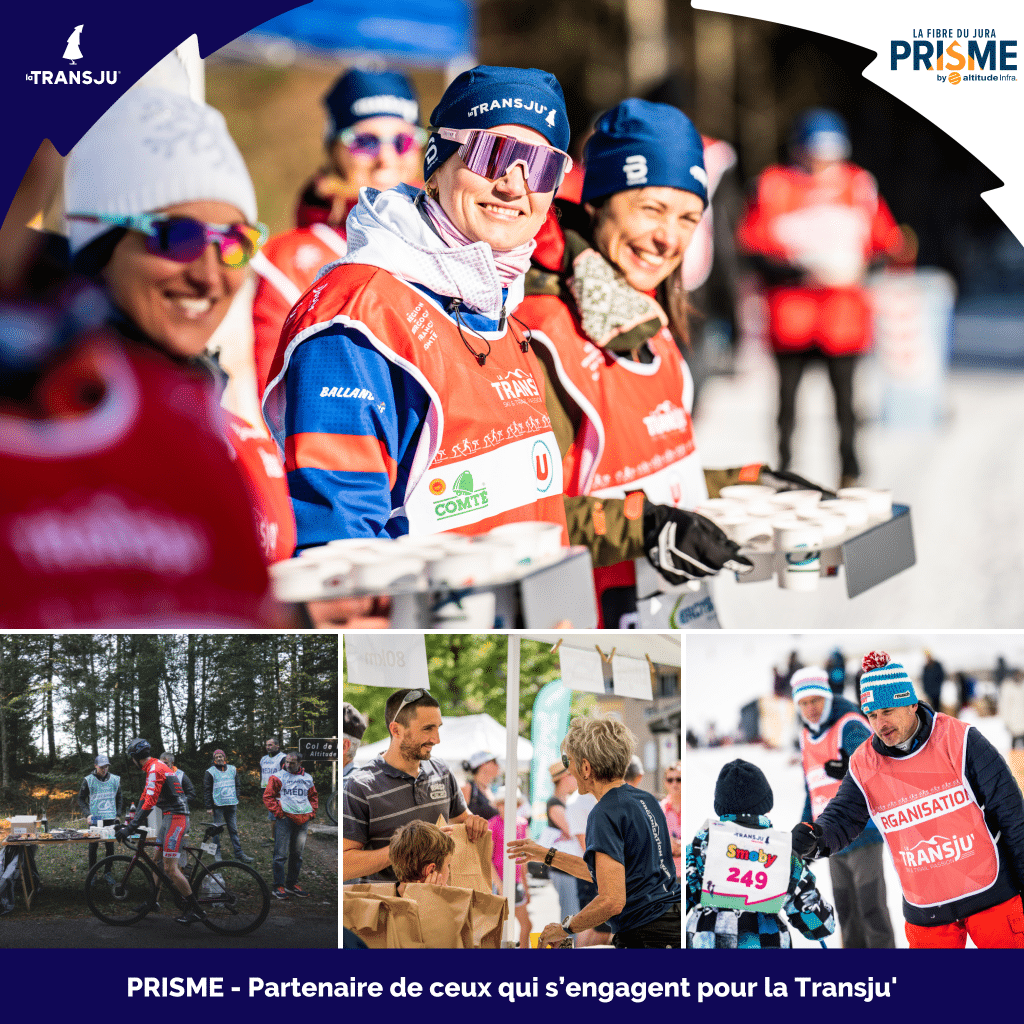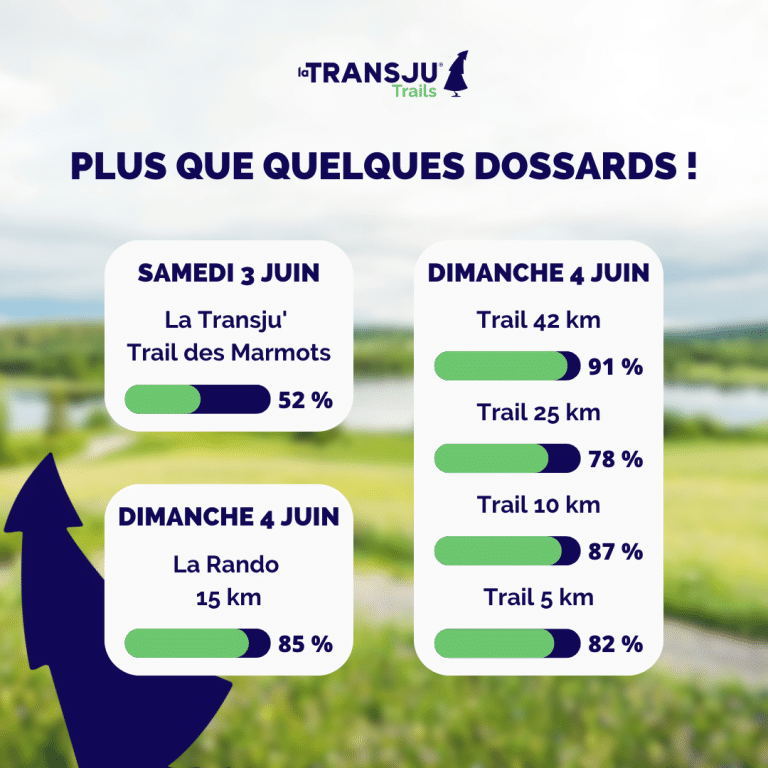 La Transju Trail
Don't waste any more time and register now to take advantage of the last remaining race numbers to take on the Jura trails and have the chance to be one of the finishers of La Transju' Trails 2023! ⛰️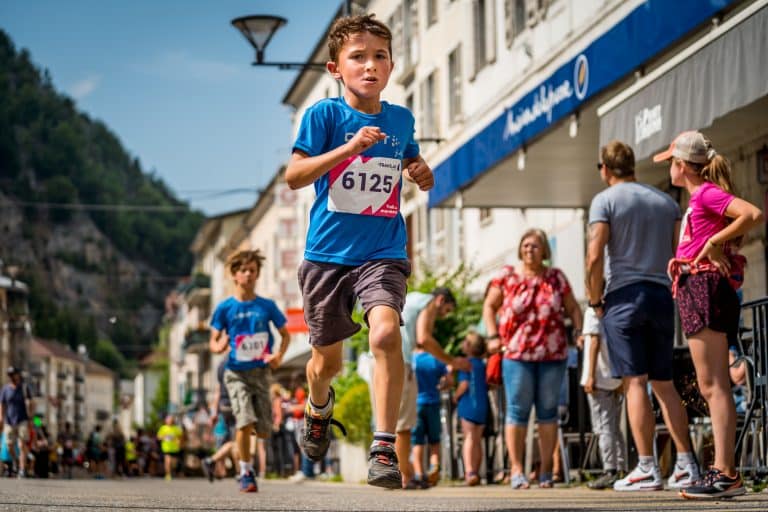 La Transju Trail
Registration for the Transju' Trail des Marmots is open. This race for children aged 7 to 13 will take place on Saturday, June 3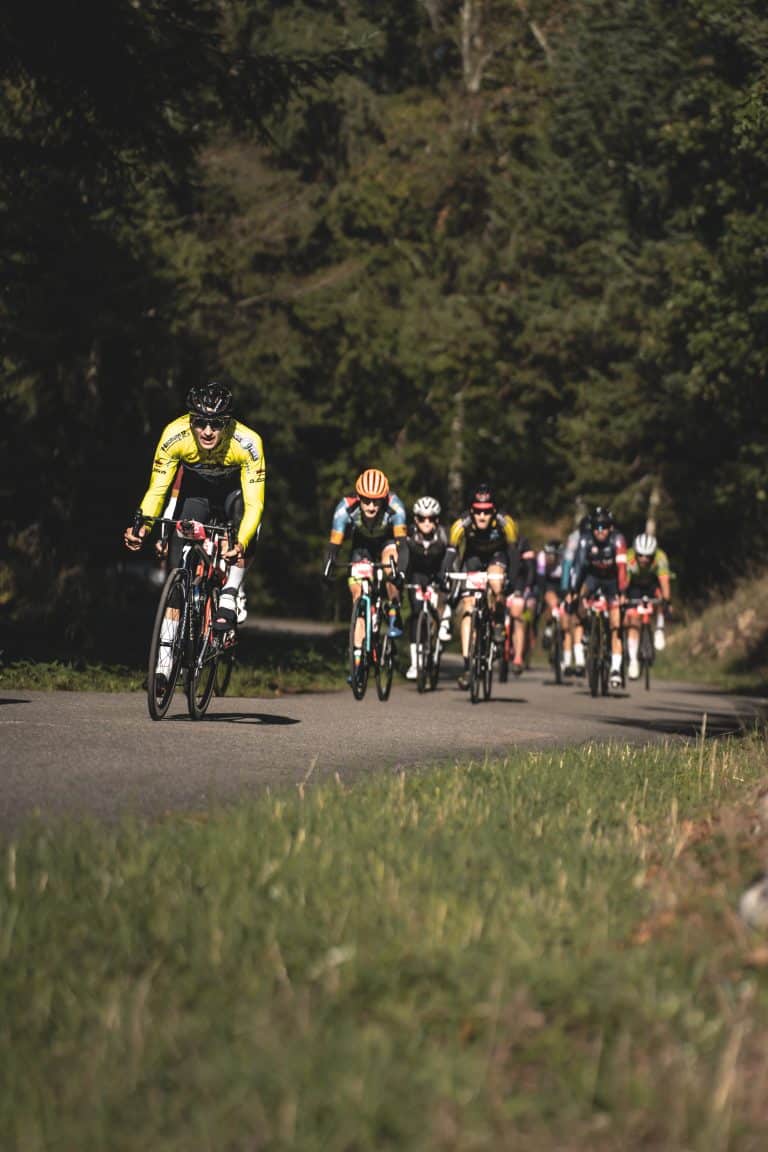 La Transju Cyclo
And here we go, La Transju' Cyclo opens its registrations for the second edition of the race which will take place on September 16 and 17, 2023 and which promises to be exceptional.