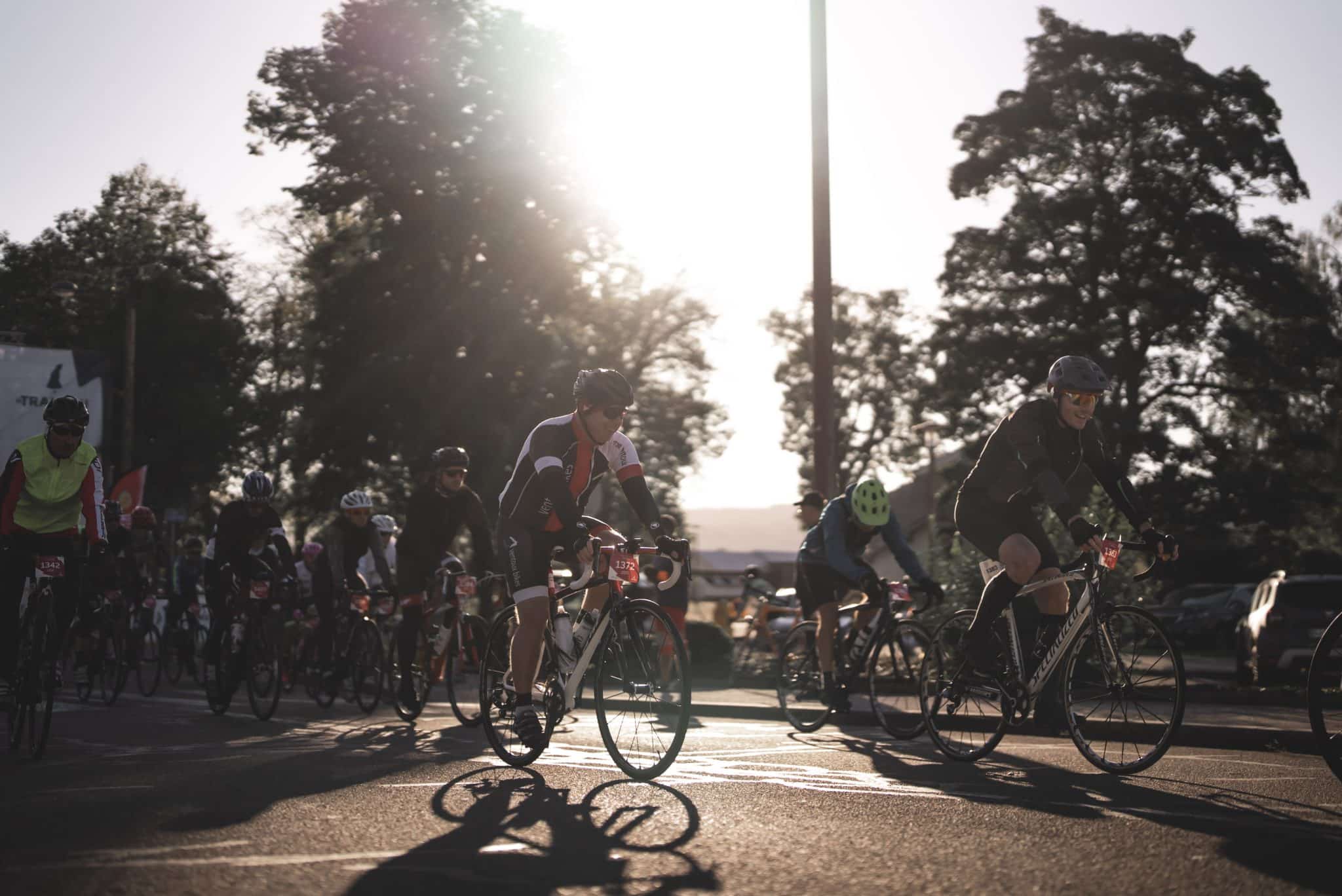 The Cyclo 70 km
1000 m d+
Rates
| Registration | Meals (optional) |
| --- | --- |
| 45€ | 15€ |
Official results
Dive into the heart of the Jura's wonders during the Transju' Cyclo.
Take a breath of fresh air and have fun with your family or friends on this new course accessible to all. The route des Sapins, a few miles from Champagnole, will lead you through the Joux forest to reach the Doubs department. It is there that you will meet the other competitors of the 110 km before switching to the pass of Chalamont. The return trip to the medieval city of Nozeroy, the source of the Ain and the Commères rock above Sirod are a treat for the legs and the eyes!
Distance : 70 km
Departure : Champagnole
Arrival : Champagnole
Difference in altitude: 1000 m d+.
The Transju' Cyclo 70 km is open to all cyclists and cyclosportifs aged 15 years or older (born before 01/01/2009). Minors must be accompanied by an adult; for groups of 2 to 9 minors, the number of accompanying persons is 2. Beyond 9 minors, a new group is formed with the same conditions.
Transju' Cyclo 2023 finisher jersey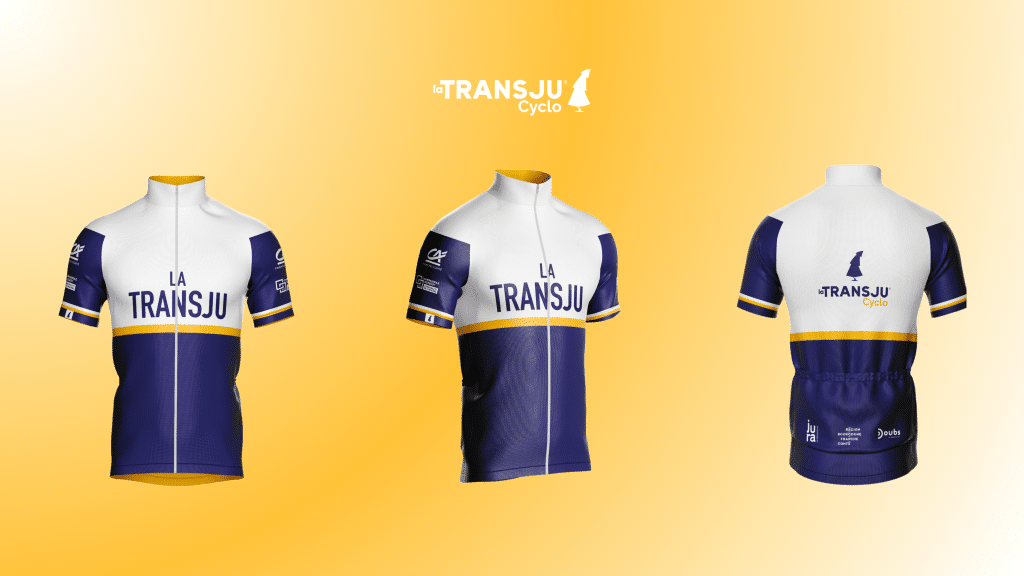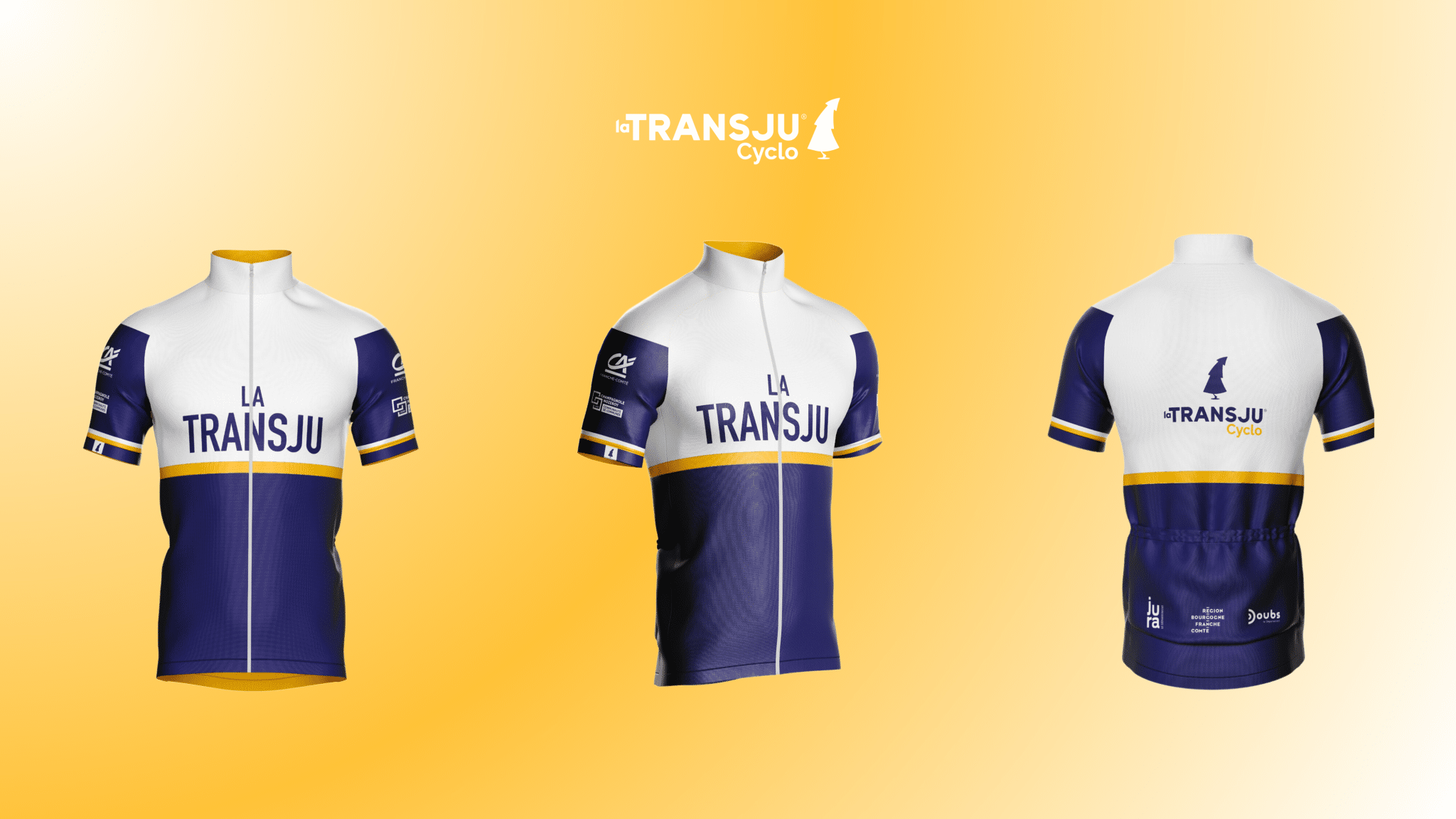 Participation in the event with a chip, plate and numbered bib
A collector's jersey for the first 1,100 registrants
The finisher medal
Solid and liquid supplies on the course
Medical assistance (during the race and at the Oppidum) and technical assistance (at the Oppidum)
Mechanical assistance the day before and the day of the race
Security during the race by motorcycles, cars and flagmen
Free access to the exhibition area of the village
The parking lot near the start/finish area
The registration fee does not include the optional post-race meal at 15 € per person.
1 liquid and solid feed station on the course at Boujailles, kilometer 39.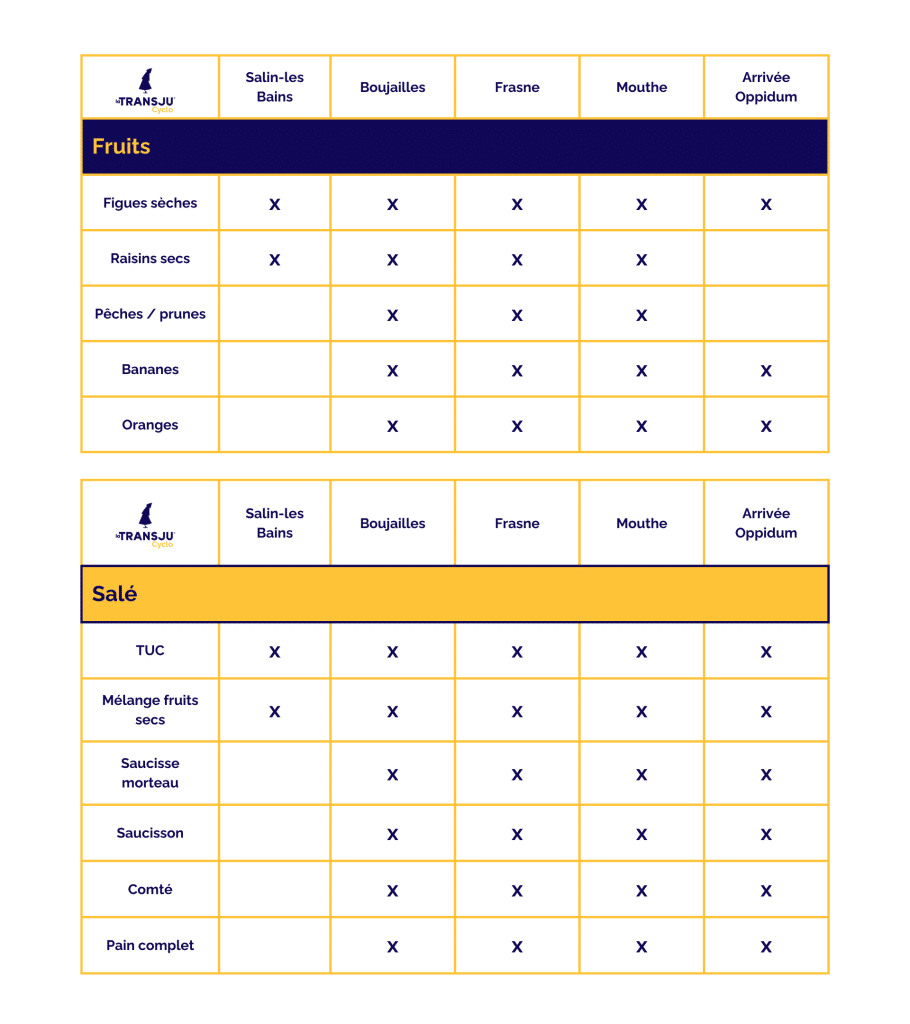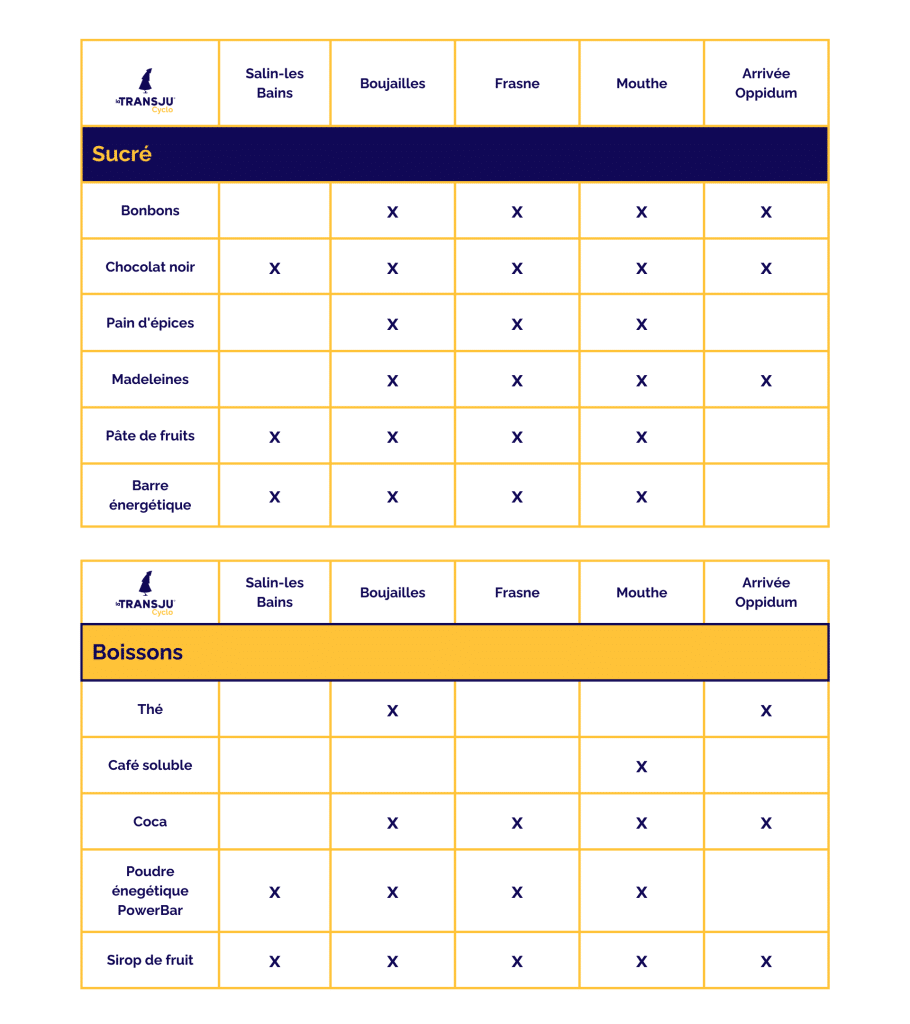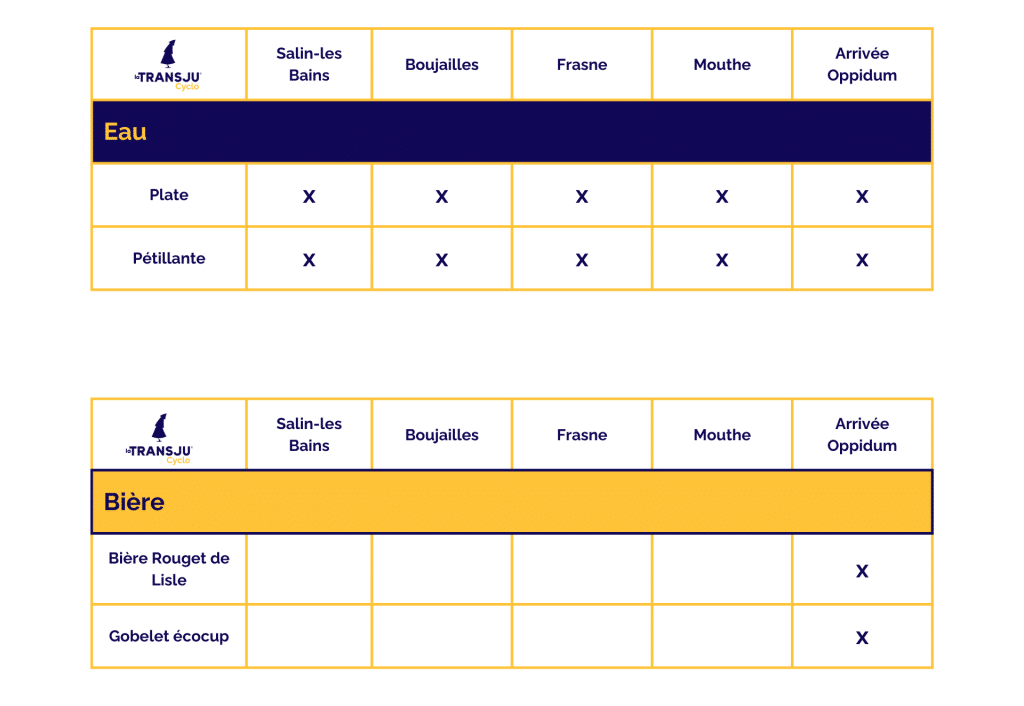 Recommended and mandatory equipment
Recommended equipment
A bicycle pump, a spare tube or a puncture-proof spray, if the bicycle is not equipped with tubeless
A pair of gloves
Glasses
A fully charged, GPS-enabled cell phone
Required equipment
FFC approved bike
Rigid helmet which must be worn during the entire event
Hydration system (water bottle or hydration bag)
Minimum repair kit
The 2023 license
Or a medical certificate indicating the non-contra-indication to the practice of sport in competition (or cycling in competition or Triathlon in competition) dating less than 1 year the day of the race. Attention the mention CYCLING TOURISM will be refused
For minors (-18 years old) in addition: Parental authorization is required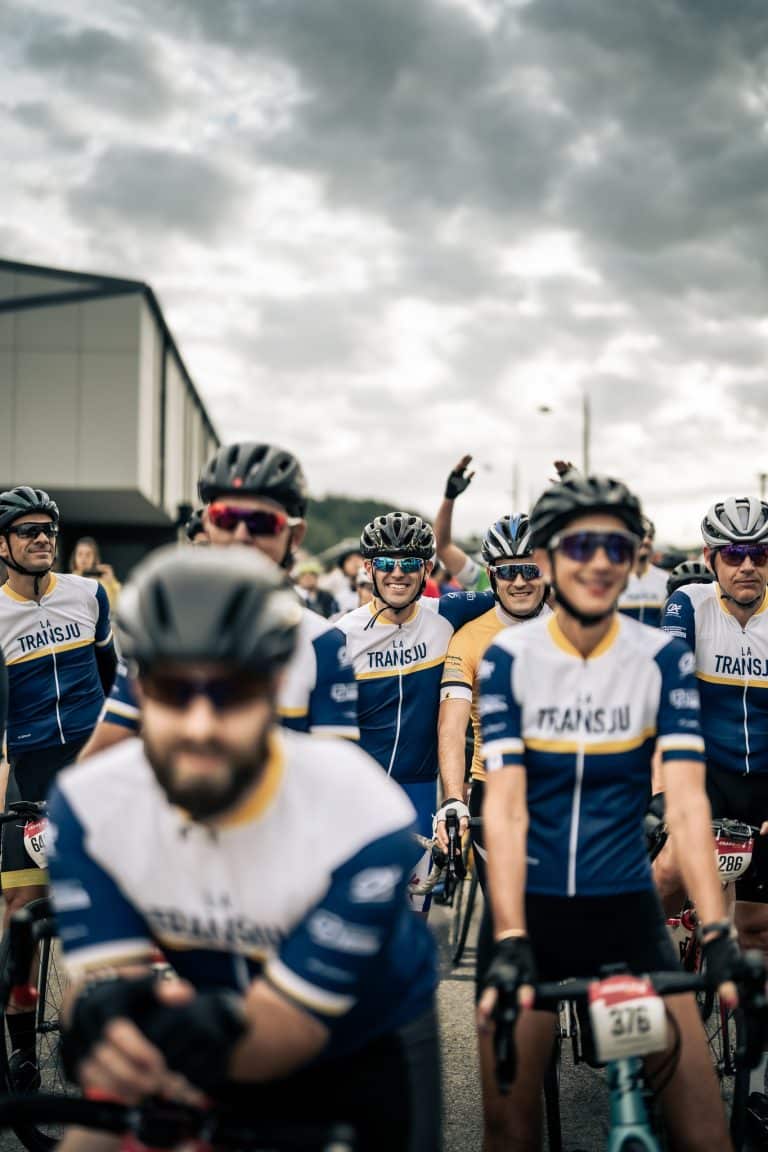 The Transju'Cyclo
Thank you for the wonderful moments of surpassing yourself, the smiles and the incredible atmosphere that made the weekend unforgettable for each and every one of us!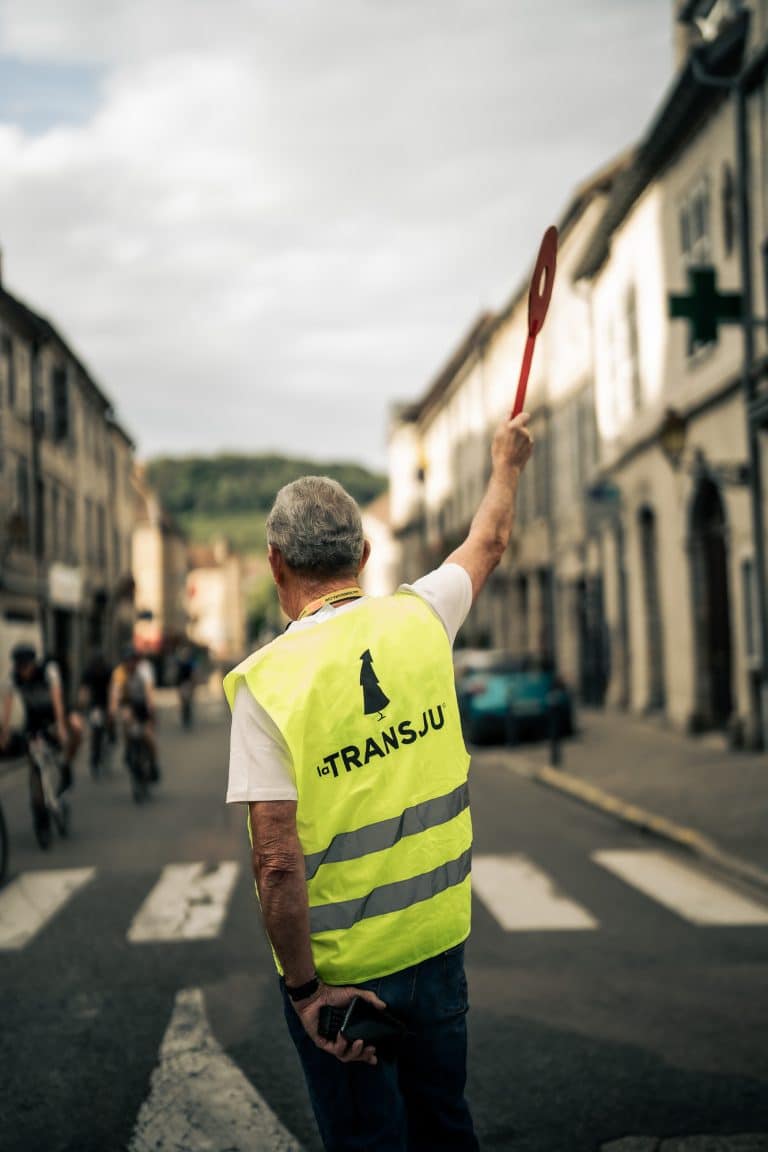 The Transju'Cyclo
It's thanks to their dedication that we can close the second edition of the Transju'Cyclo!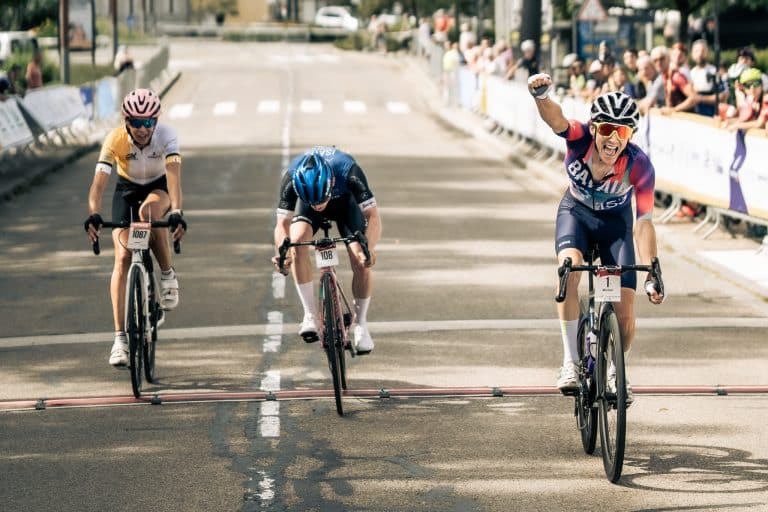 The Transju'Cyclo
At 8:30 am on Sunday morning, the first start was given to the 1,100 cyclists who set off on the 165 km, 110 km and 70 km routes.