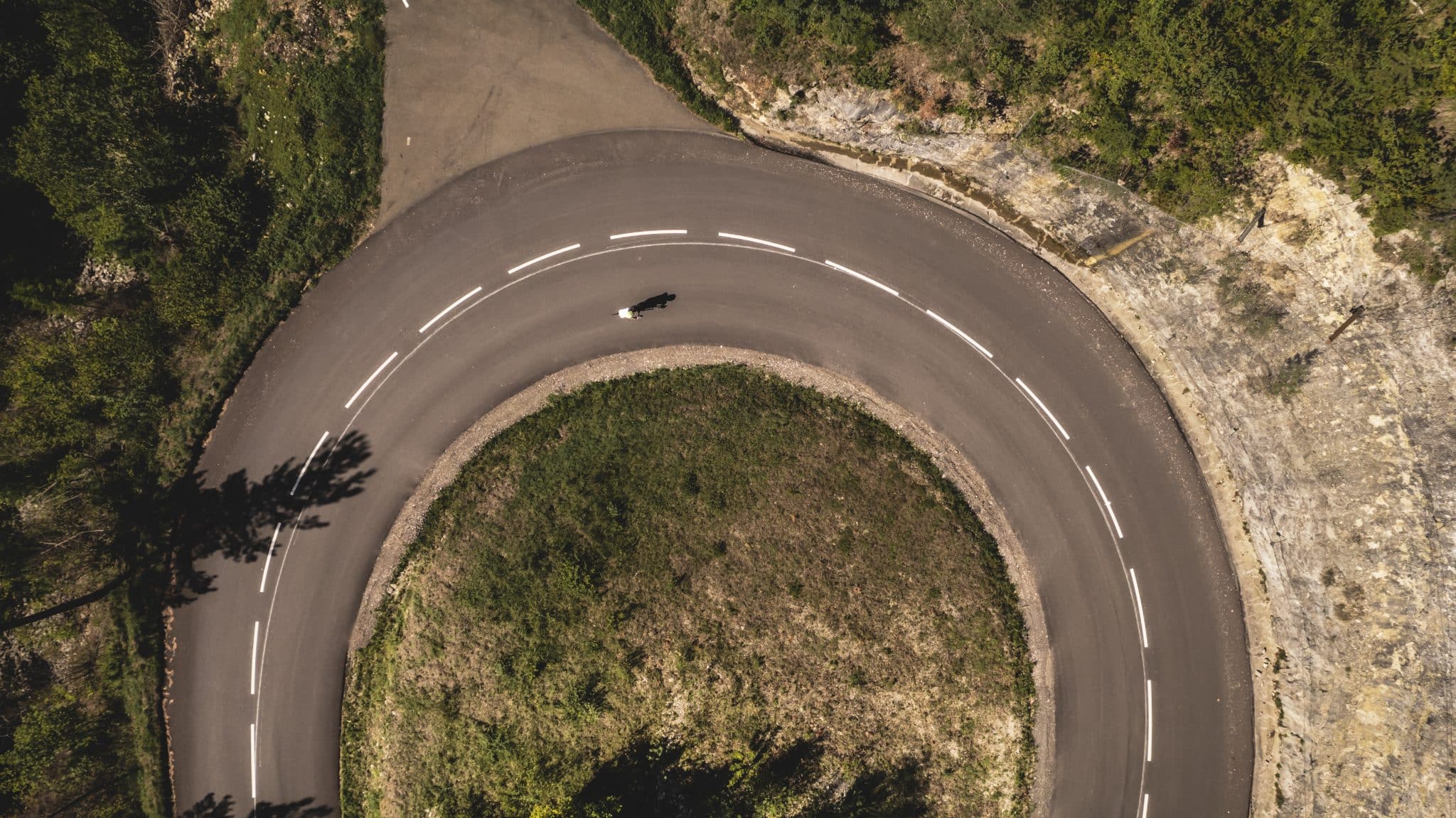 You want to live an unforgettable experience by bike? We have a format for you!
The itinerant is the weekend format of the Transju' Cyclo! You will pedal over a distance of 215 km during 2 days! On Saturday evening, you will meet up with all the riders at Prémonval (Prémanon) on an indoor base to share a convivial moment before hitting the road the next day. Come and ride with us in the Jura mountains to experience the Transju' Cyclo adventure 100%!
If your legs are strong enough, you will have the possibility to make an additional 20 km detour on Saturday to admire the magnificent Lac de l'Abbaye.
Event limited to 99 participants.
Distance : 215 km
Saturday departure time: 11:30 a.m.
Departure point on Saturday : Champagnole
Place of arrival on Saturday : Prémonval (Prémanon)
Departure time on Sunday :
Starting point on Sunday : Prémonval (Prémanon)
Place of arrival : Champagnole
Difference in altitude: 3000 m d+.
The Transju' Randonnée itinérante is open to all licensed cyclists and cyclosportifs aged 18 years or older (born before 01/01/2006).
Transju' Cyclo 2023 finisher jersey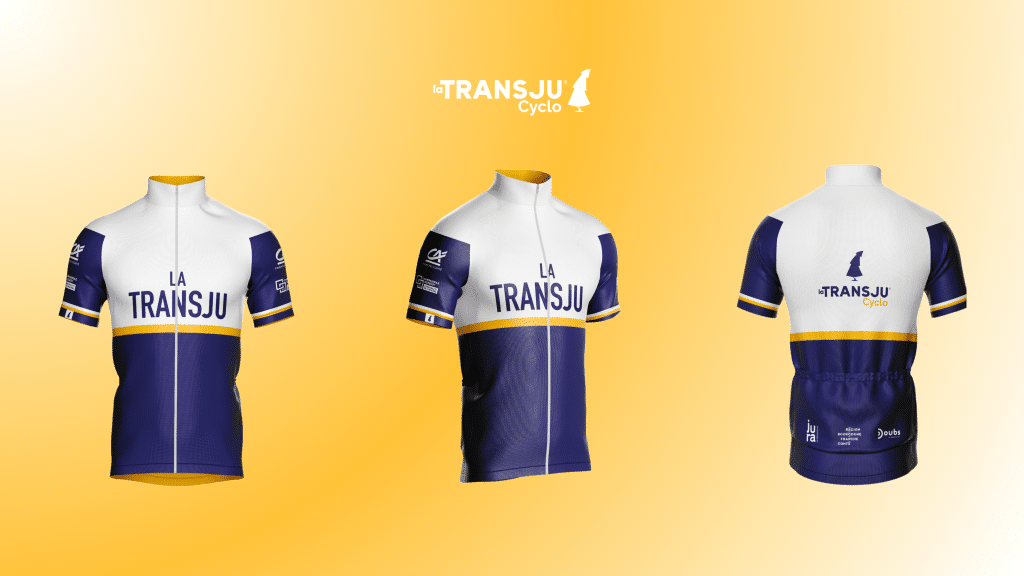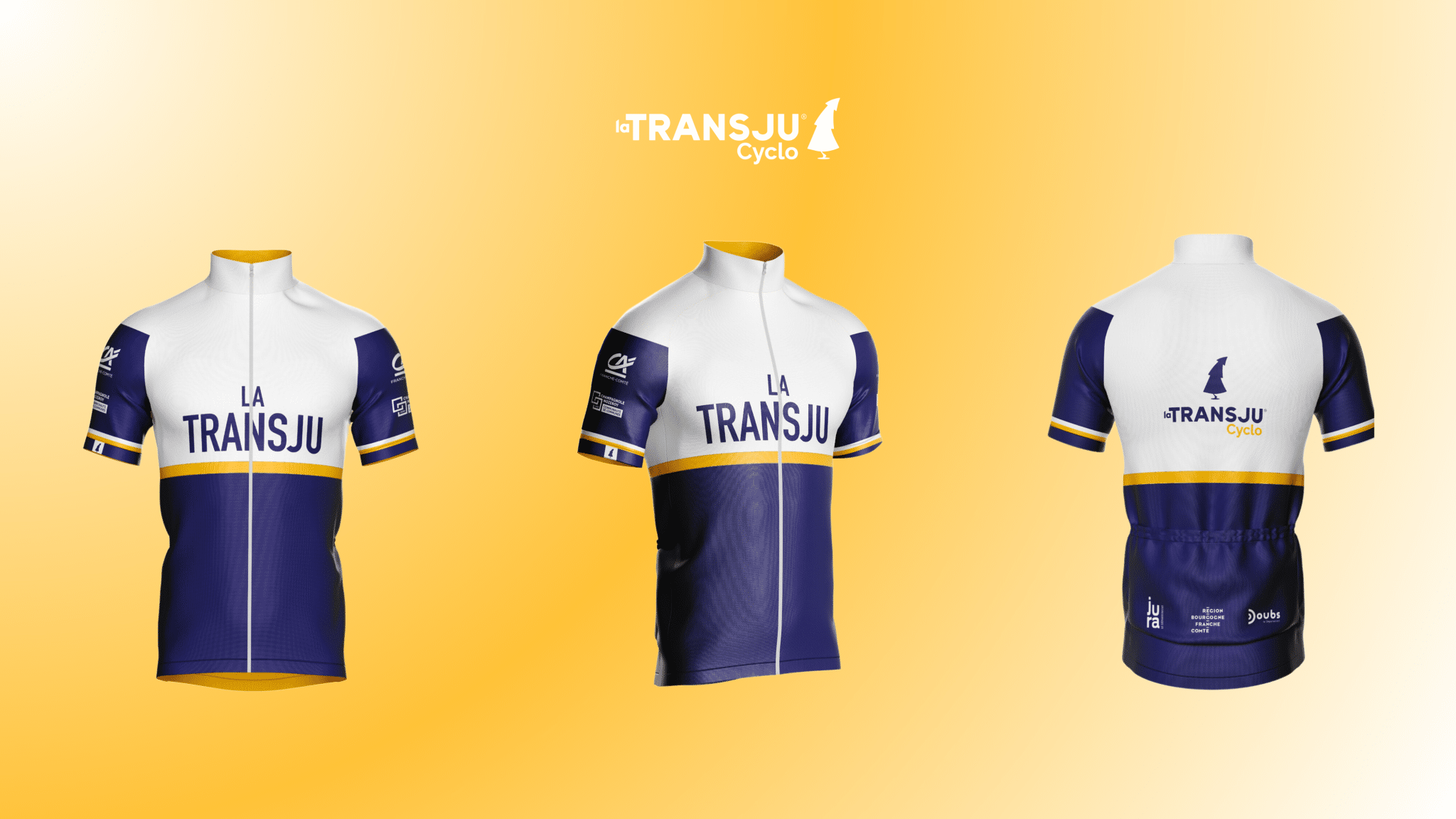 Participation in the event, numbered plate and bib
A collector's jersey for the first 1,100 registrants
The finisher medal
Full board from Saturday evening (evening meal, overnight stay, breakfast, and lunch at the Oppidum on Sunday)
Medical assistance (during the race and at the Oppidum) and technical assistance (at the Oppidum)
Mechanical assistance on both days of the trip
Free access to the exhibition area of the village
The parking lot near the start/finish area
The GPX trace
Transport of your checkroom bag
Sheets and blanket/duvet
A road book
Profile and route - First day 115 km (without Abbey Lake option)
Profile and route - First day 135 km (with Abbey Lake option)
Profile and route - Second day 95 km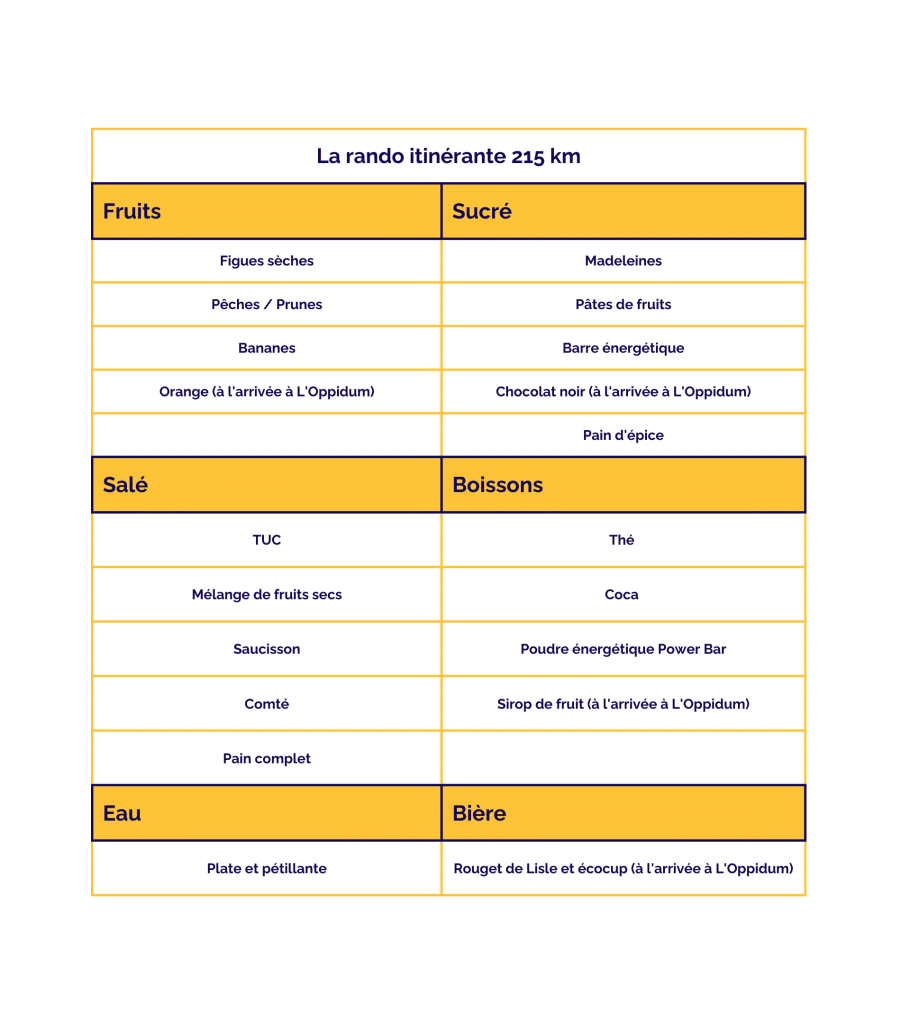 Required and recommended equipment
MANDATORY EQUIPMENT
Identity card since the course includes a passage in Switzerland
GPS
Air chamber
Warm clothing
Waterproof jacket
Light with battery/spare cell
Charged cell phone with external battery
RECOMMENDED EQUIPMENT
Spare business
Business and towels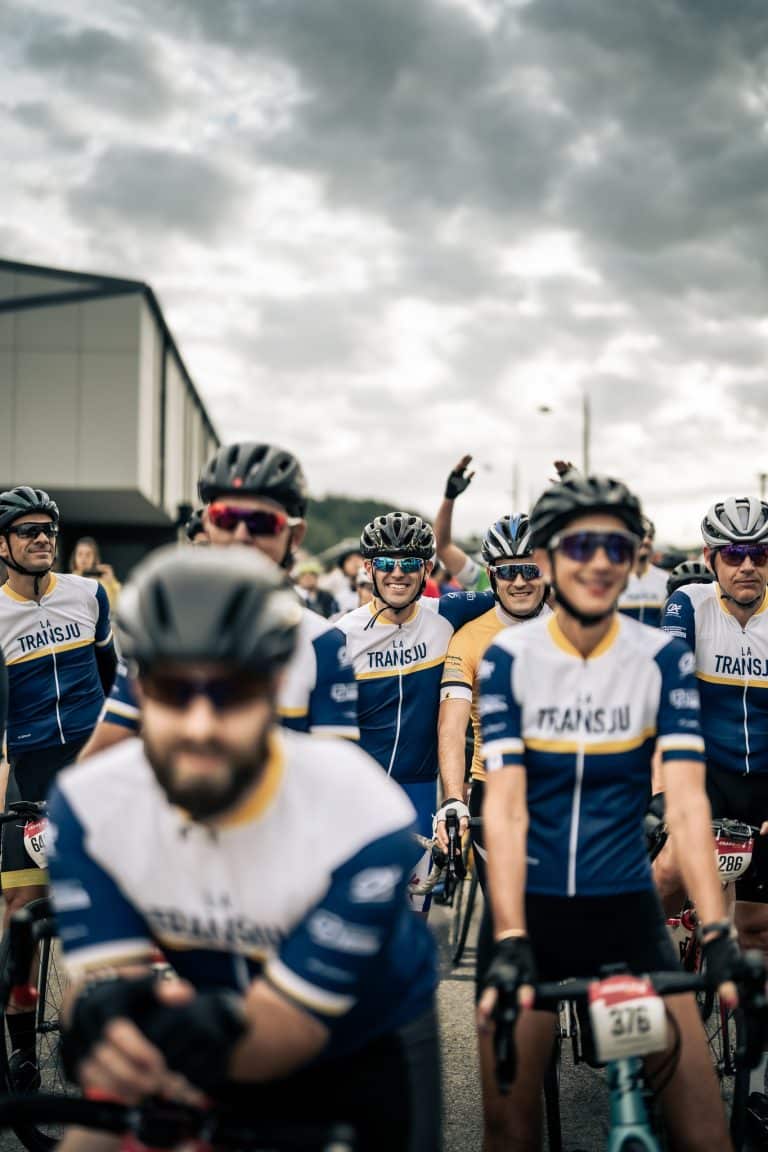 The Transju'Cyclo
Thank you for the wonderful moments of surpassing yourself, the smiles and the incredible atmosphere that made the weekend unforgettable for each and every one of us!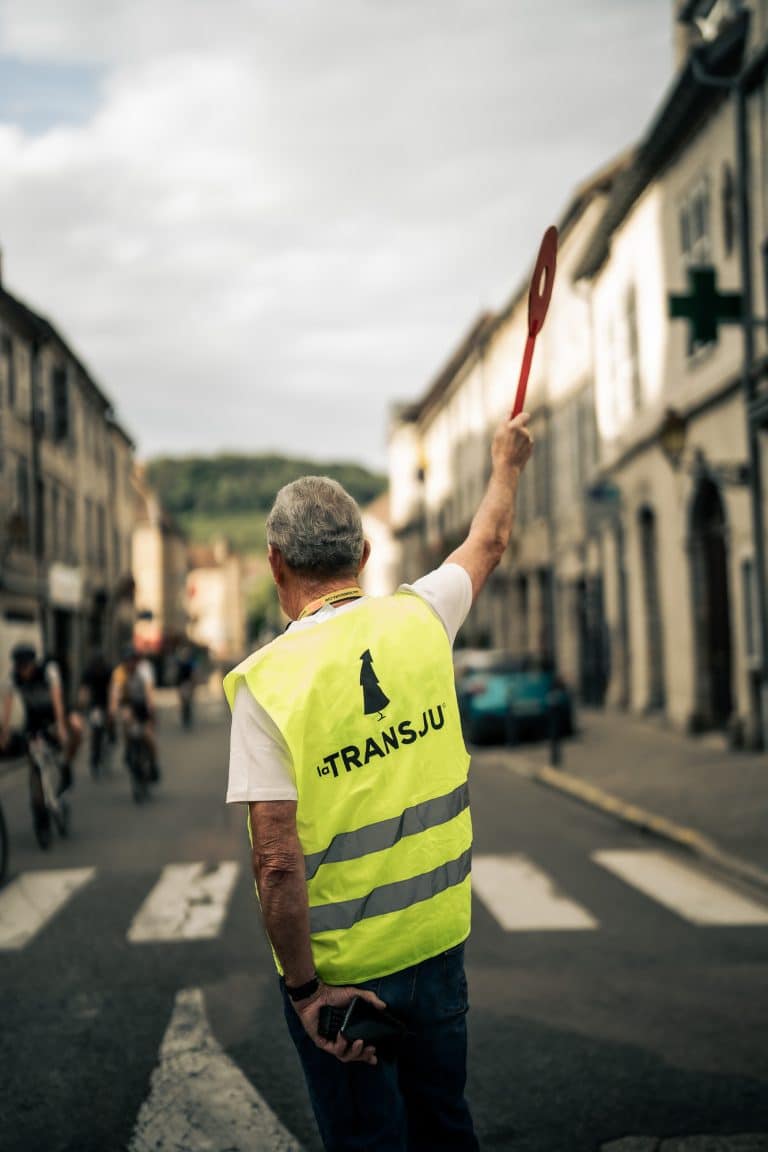 The Transju'Cyclo
It's thanks to their dedication that we can close the second edition of the Transju'Cyclo!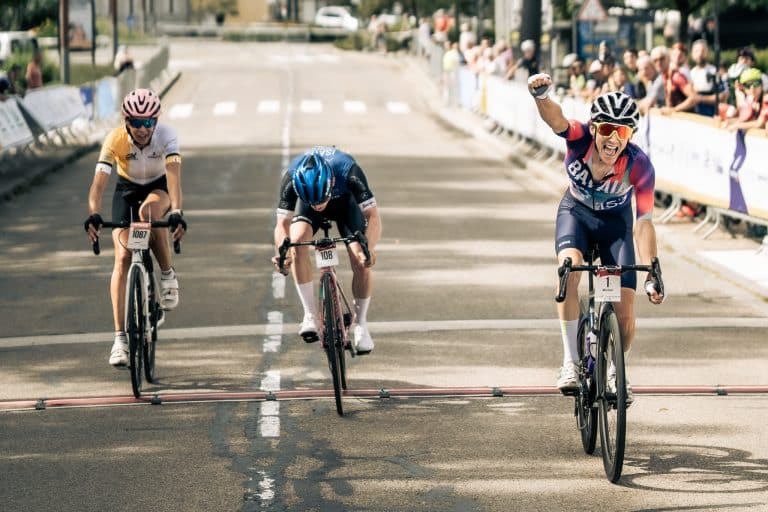 The Transju'Cyclo
At 8:30 am on Sunday morning, the first start was given to the 1,100 cyclists who set off on the 165 km, 110 km and 70 km routes.