The birth of a legend - The Transjurassienne :
The Transjurassienne, was born in 1979 under the name Progressime.
This initiative was born from the passion of Jacky Mandrillon, journalist at the Progrès, Georges Berthet, president of the regional ski committee of the Jura, the clubs and the communes covered by the Transjurassienne. This race was born from the desire to offer a common event to amateur skiers but also to athletes practicing the discipline at the highest international level.
Since its creation, many participants have come from all continents to take part in the queen of long distances in France, in this so particular and warm atmosphere that is the crossing of the villages, in a true postcard decor.

A race for everyone:
The Transju is 7 events, spread over 2 days, in classic or skating, over different distances, designed for cross-country skiers looking for a challenge as well as for the most seasoned skiers.
The beauty of the sites and the difficulties of a long and varied course, 70 km between valleys and forests, have contributed to create the legend of the Transjurassienne and to make it the unmissable meeting place for true cross-country ski enthusiasts.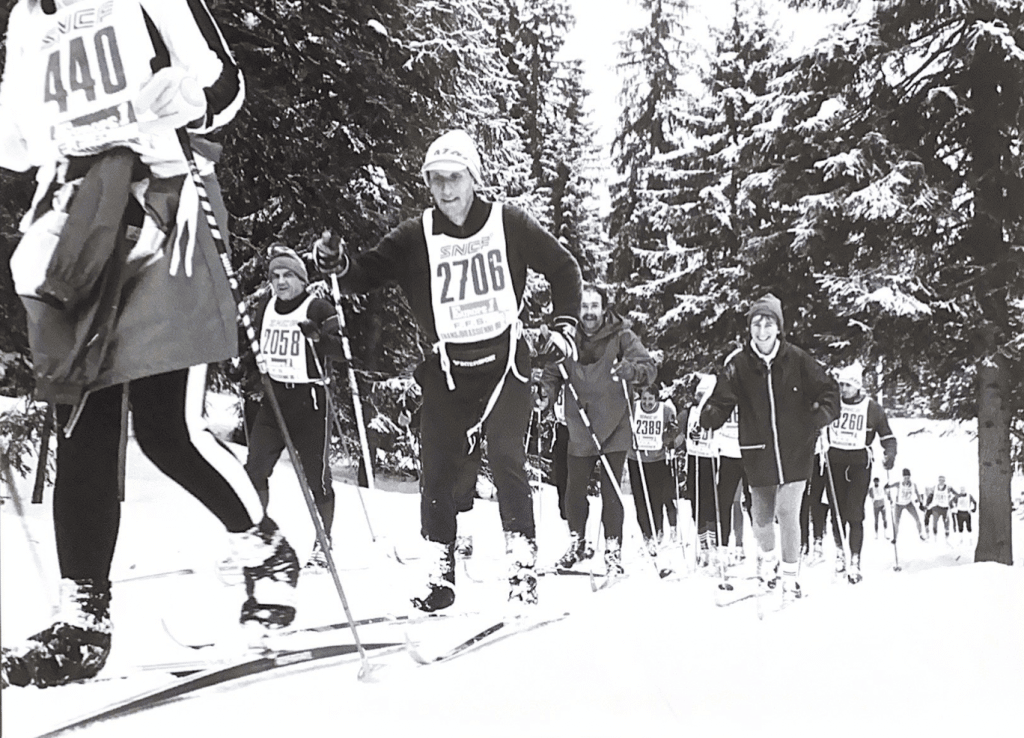 A festive and friendly race:
Its unique route, the beauty of the landscapes, the crossing of the Massif's villages, the proximity of the public, the presence of more than 1000 volunteers make the Transjurassienne a friendly and engaging race. Everywhere along the route there is a party, with entertainment, refreshment stands, clarinet concerts... the welcome is comparable to that of a stage in the Tour de France!
The initial 76 km route was reduced to 68 km in 2015, it now links Lamoura (Jura) and Mouthe (Doubs), passing through the villages of Prémanon, Les Rousses, Bois-d'Amont, Les Ministres, Bellefontaine, Chapelle-des-Bois, Le Pré Poncet, Chaux-Neuve and Petite-Chaux.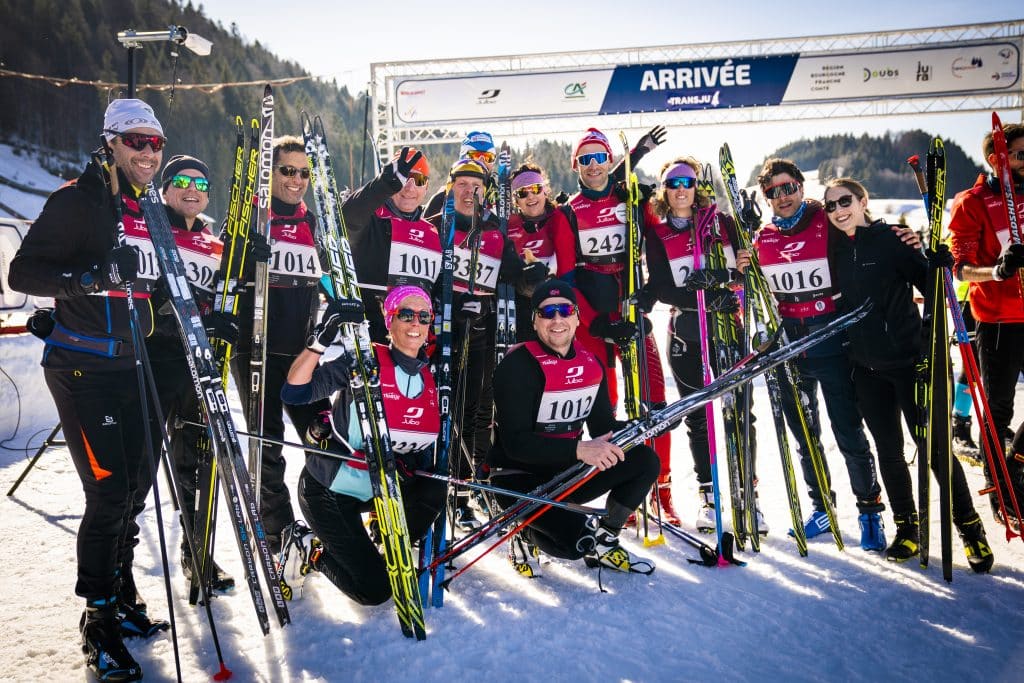 "What do you mean, you're a cross-country skier and you've never done the Transju?"
A mythical race in the world of cross-country skiing, the Transju is an obligatory event, a must in the calendar of long-distance skiers from France and elsewhere. Indeed, the Transju has also acquired a real international reputation, being recognized as the only French stage of the prestigious Worldloppet since 1980.
Previously included in the World Cup program, the race saw the participation of the legend of world cross-country skiing Bjørn Dæhlie (12 Olympic medals, 17 medals in the world championships) present after his victory in the 50Km at the Olympic Games in Alberville in 1992, but also in the 1996 edition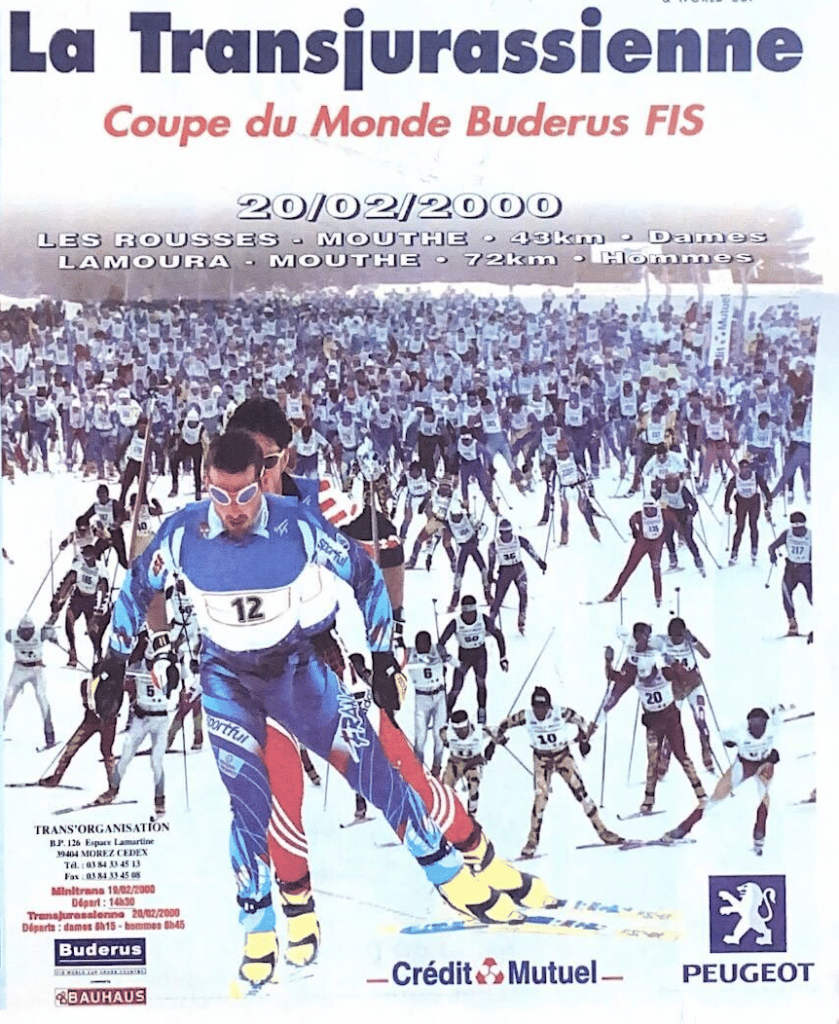 What about La Transju today? 
Even if the Transjurassienne remains the driving force of the association, the Transju brand's mission is now to promote the sustainable development of the Jura mountains through outdoor events aimed at the greatest number of people through a four-season practice that includes the Transju Jeunes and the Transjurassienne in the winter, the Transju Trail in the spring, and the Transju Cyclo at the end of the summer