Discover the permanent Transju' track!
"By publishing and installing signs in every village and symbolic place along the Transjurassienne's legendary route, the Trans organization wanted to become part of the intangible heritage of the Jura Mountains.
This "ski trail" traces the sporting, cultural and environmental dimensions of the areas it crosses.
It's also a necessary duty of remembrance for the local people, volunteers and participants from five continents, who have helped build the myth of the Transjurassienne over the last 40 years.
Discover the route signs now! (Click on the arrows)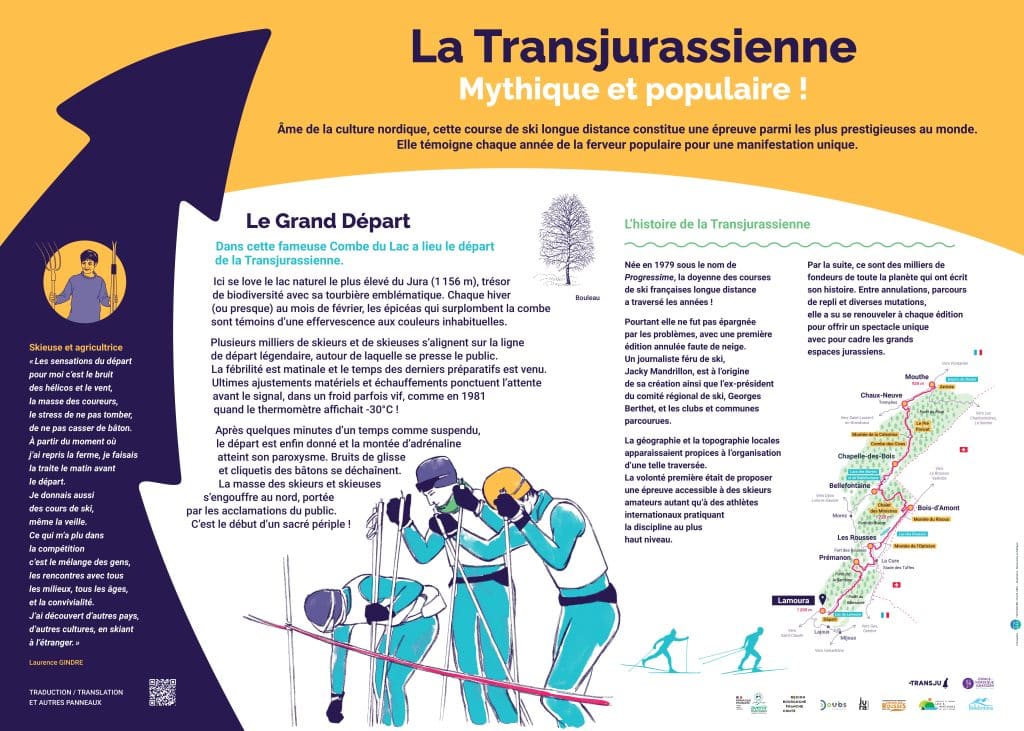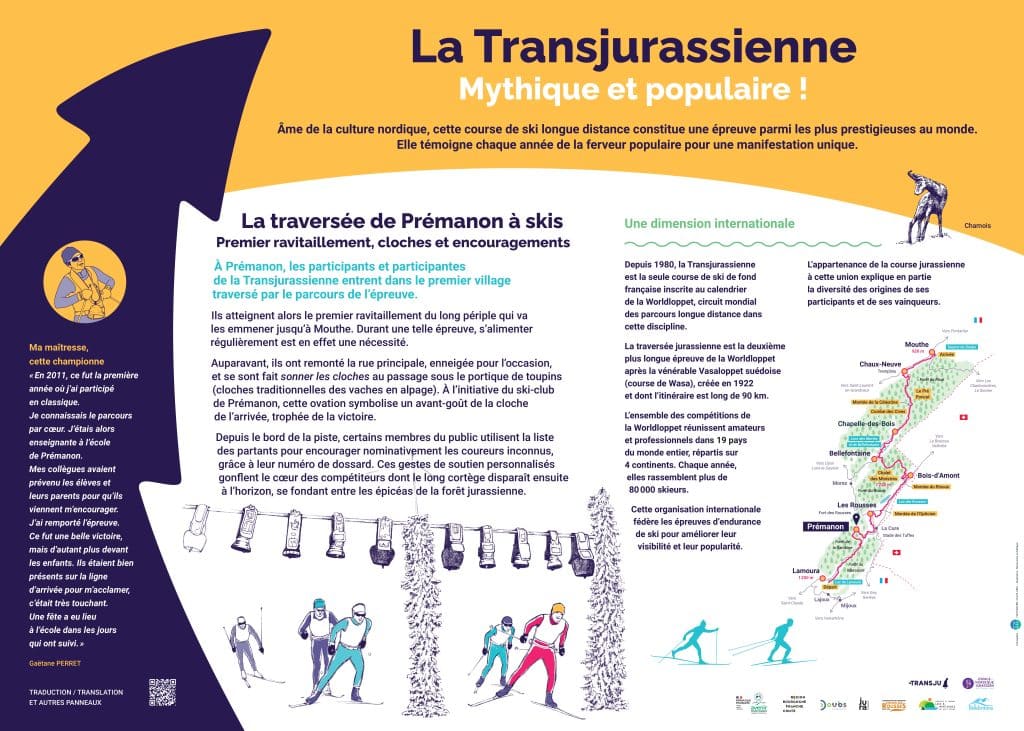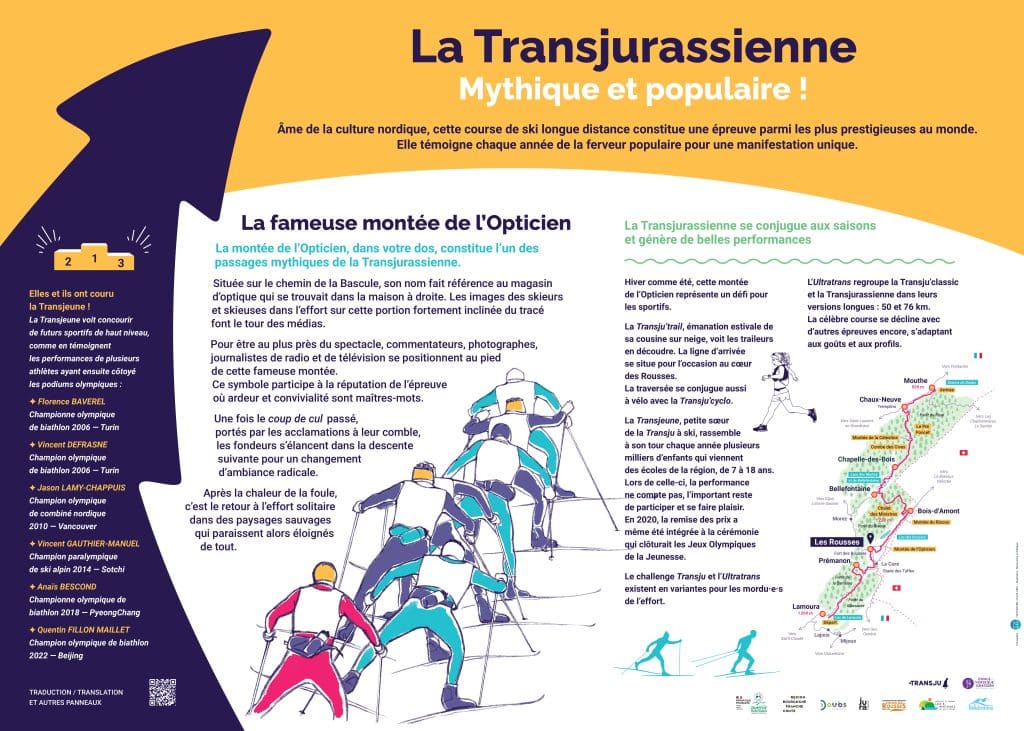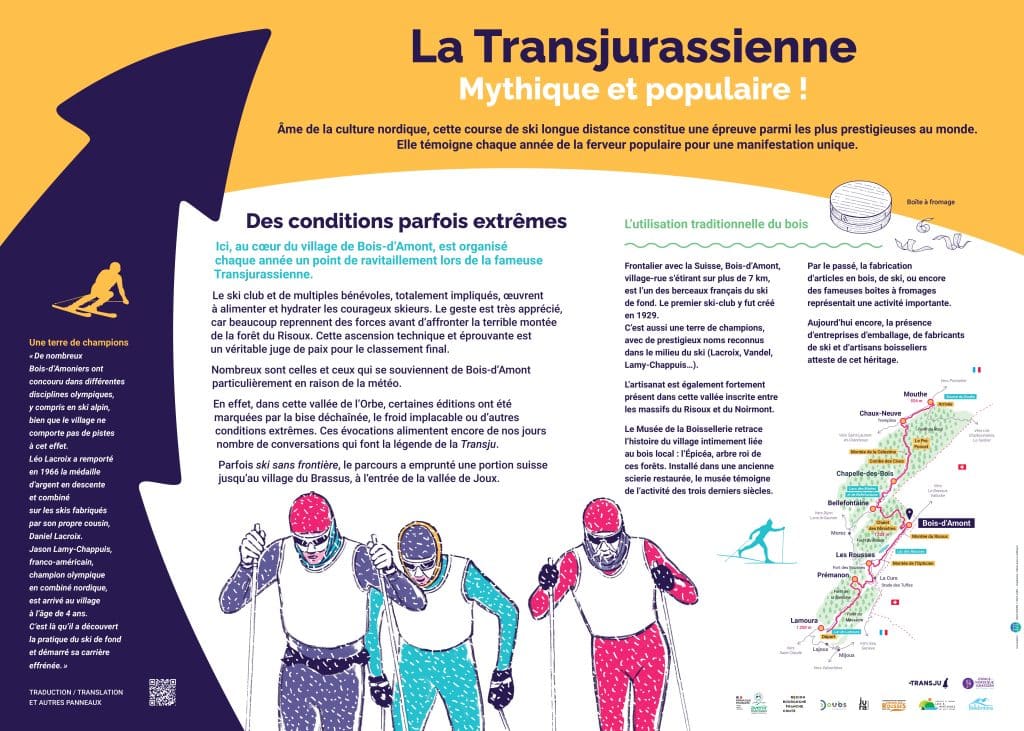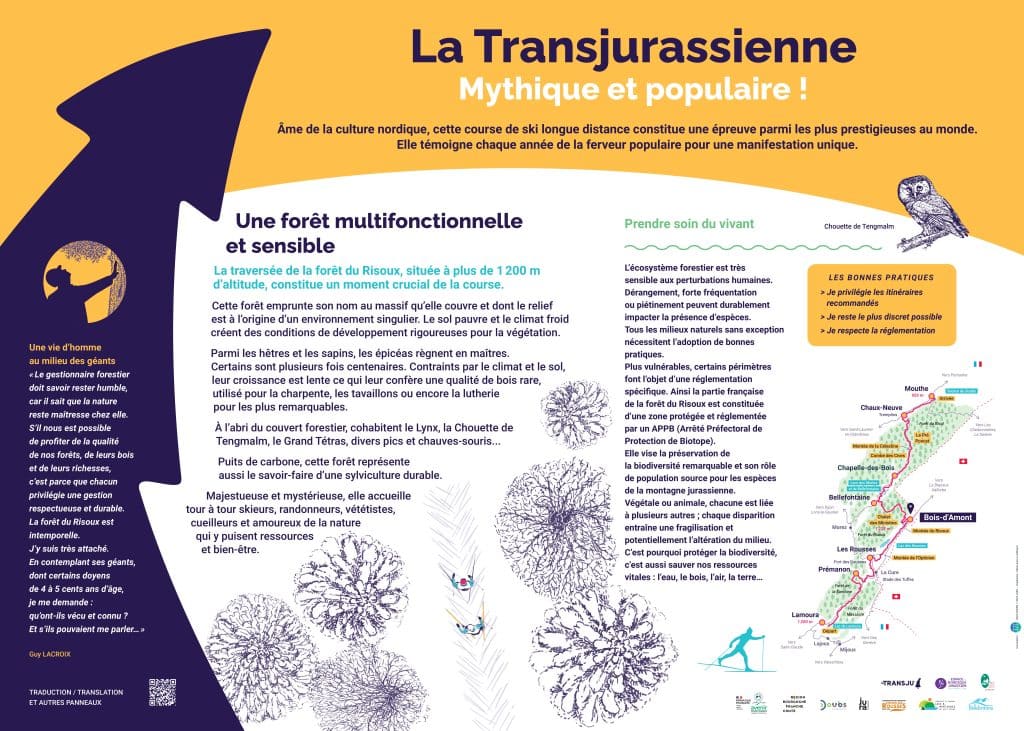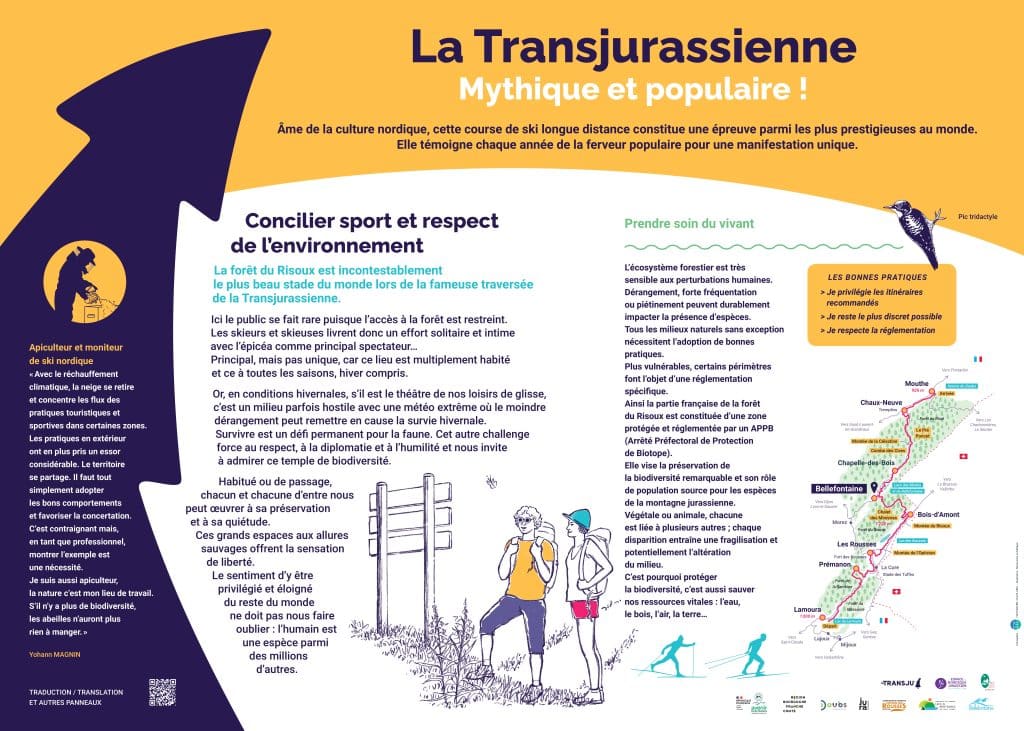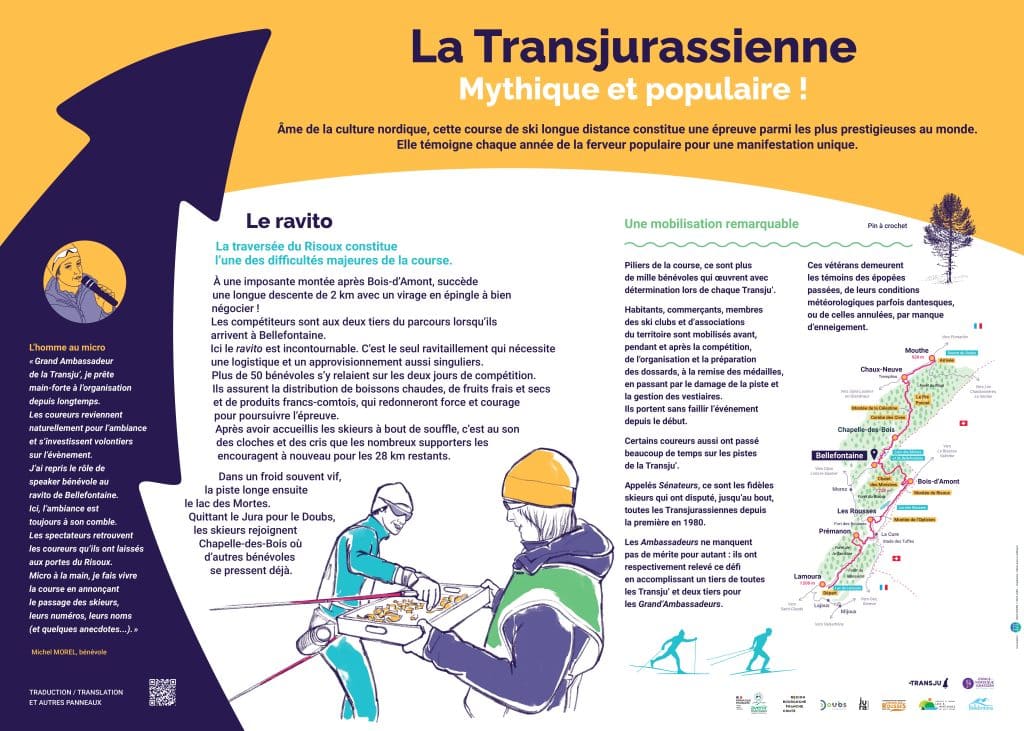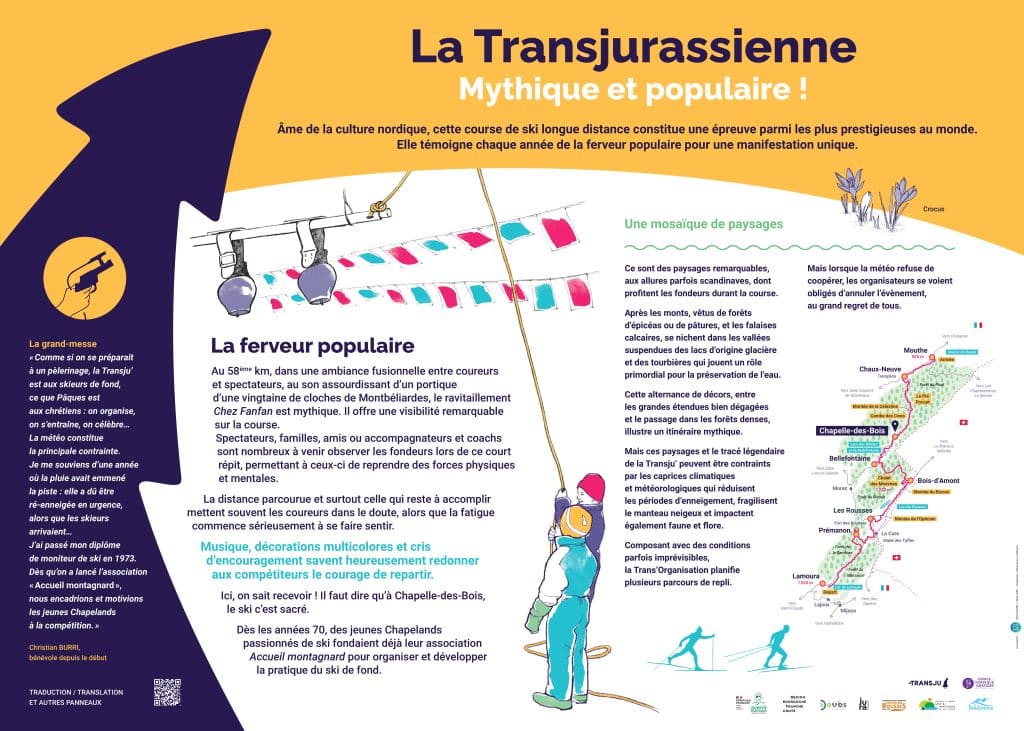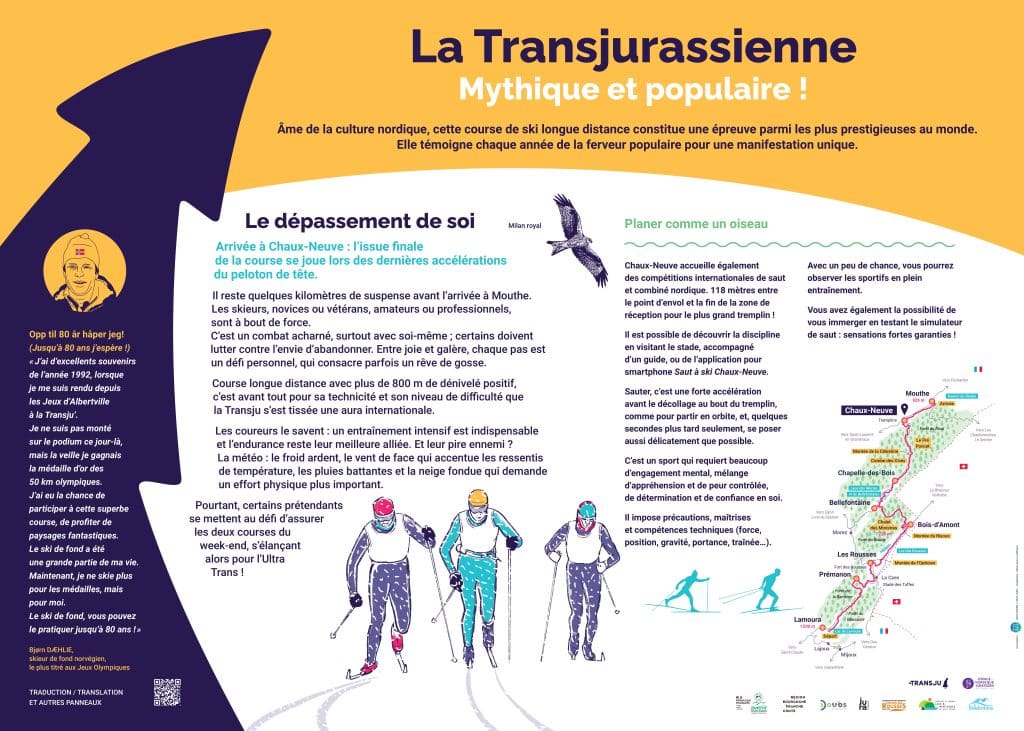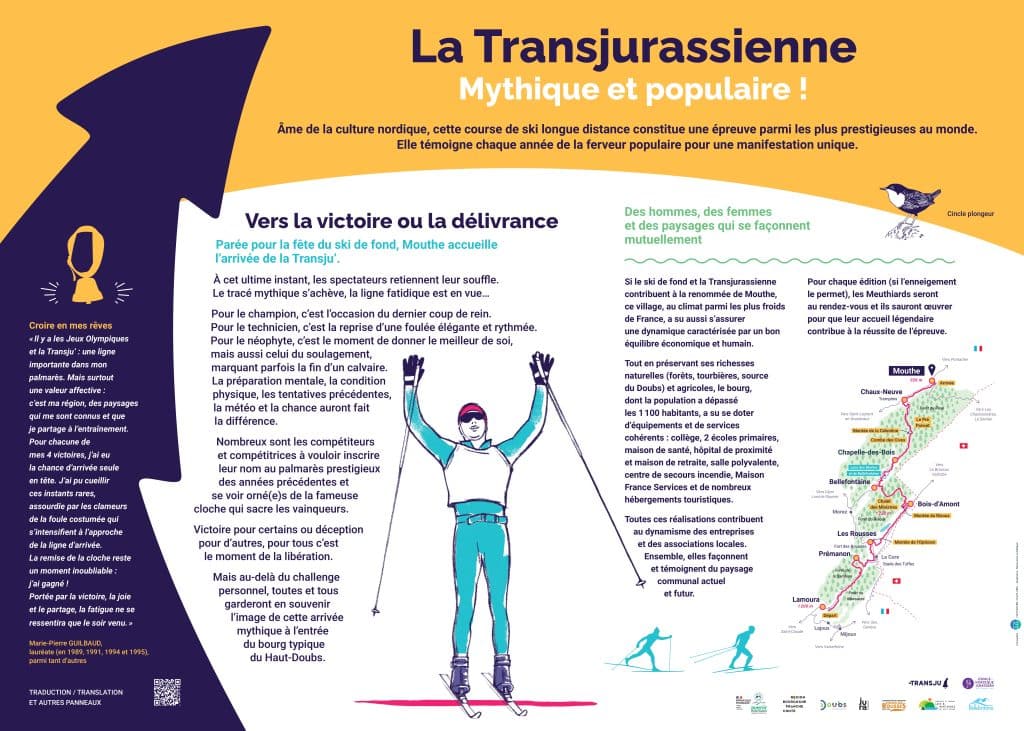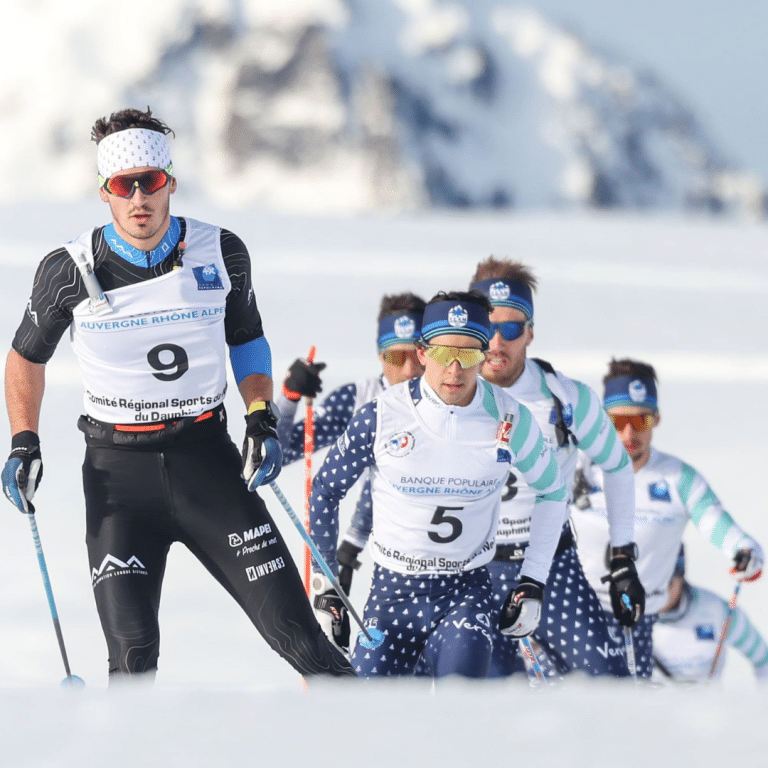 La Transju'
In two months' time, the 2024 edition of the Marathon Ski Tour will get underway.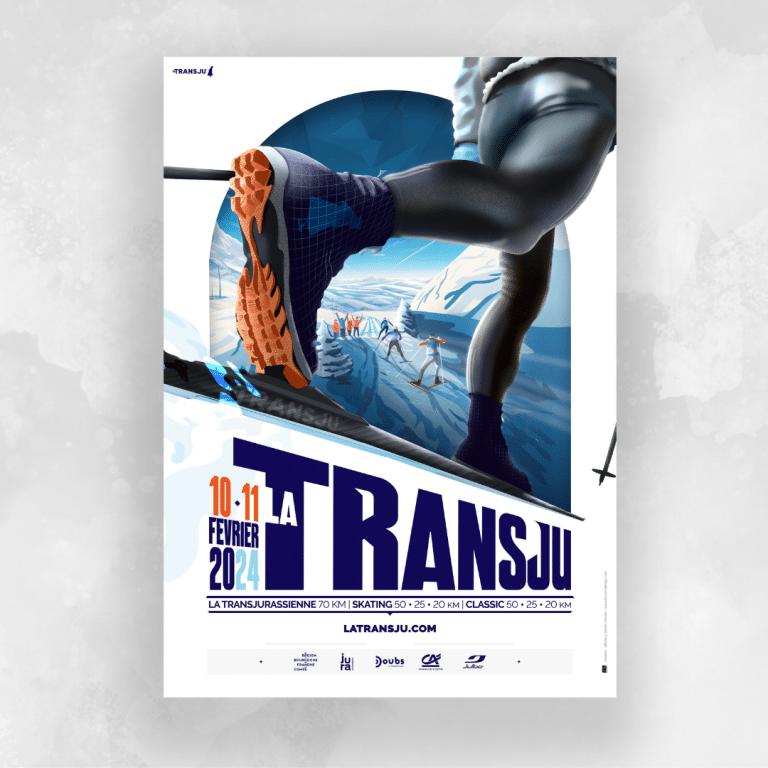 La Transju'
We're delighted to unveil the official poster for La Transju', which takes place in just 90 days' time! ❄️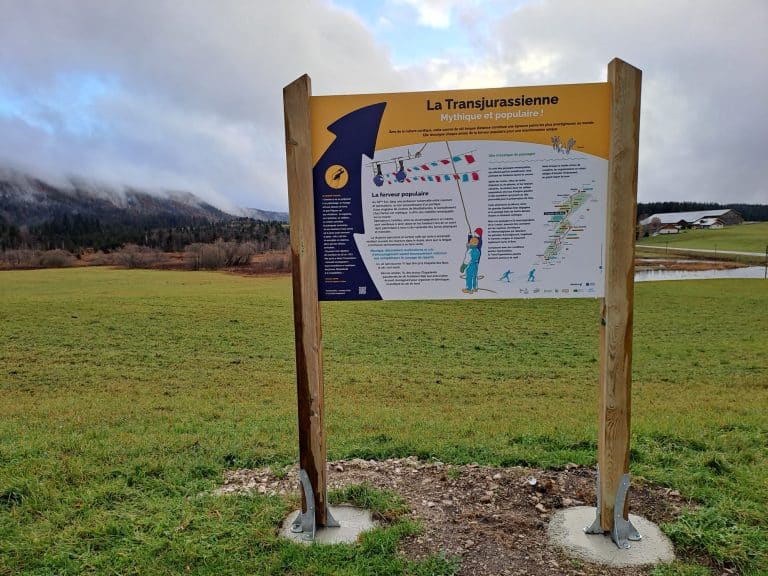 La Transju'
Skiers, traileurs, runners and walkers can now enjoy the historic Trans'ju route between Lamoura and Mouthe all year round.