The Transjurassienne cross-country skiing events in classic or skating style:
A race for everyone:
The Transju is 7 events, spread over 2 days, in classic or skating, over different distances, designed for cross-country skiers looking for a challenge as well as for the most seasoned skiers.
The beauty of the sites and the difficulties of a long and varied course, 70 km between valleys and forests, have contributed to create the legend of the Transjurassienne and to make it the unmissable meeting place for true cross-country ski enthusiasts.
Since its creation, many participants have come from all continents to take part in the queen of long distances in France, in this so particular and warm atmosphere that is the crossing of the villages, in a true postcard decor.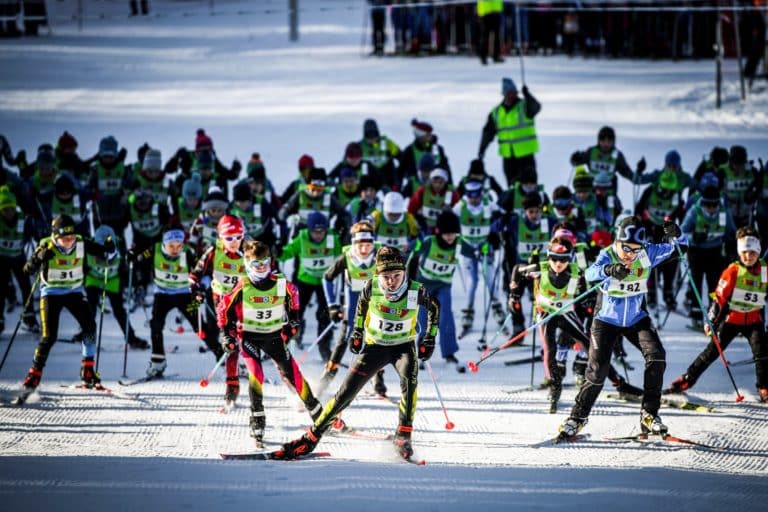 Transju Youth
The Transju'Jeunes, which was initially scheduled for January 18, was postponed due to lack of snow until Wednesday February 1. Today, La Transju is happy because the snow cover is sufficient and snow is even announced next Tuesday and Wednesday.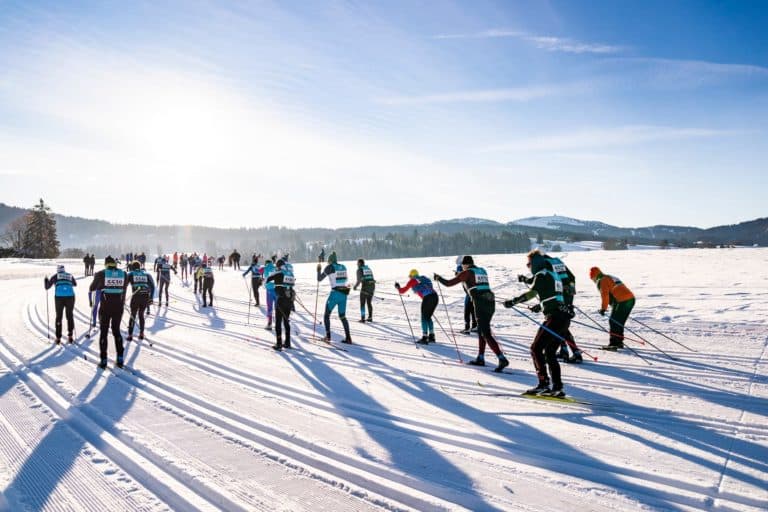 La Transju Nordic
The entire Transju team is looking forward to seeing you all for another exciting weekend of cross-country skiing.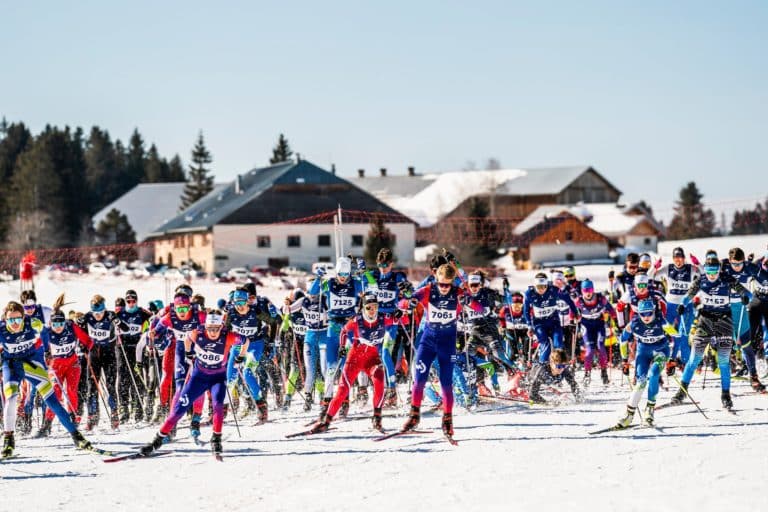 La Transju Nordic
The largest cross-country skiing event in France, La Transju' will take place on Saturday 11 and Sunday 12 February 2023 in the Jura Mountains.