Tips on the different types of waxing with Vola
Since 1935, VOLA has been developing, manufacturing and marketing its own waxes for the maintenance of skis for all, amateurs and professionals alike. Thanks to its experience and know-how, VOLA offers today a wide range of waxes, from UNIVERSAL waxes, which will suit most people, to waxes for the World Cup. VOLA does everything possible to offer demanding skiers waxes for maintenance and competition that are more environmentally friendly. We explain everything here, range by range:
E-WAX:
First bio-sourced wax, developed by VOLA, more than 10 years ago! This year, the E-Wax evolves, for a simplified application without compromise on the glide. Fluorine-free, it now contains 100% natural raw materials. Its 100% vegetable packaging is biodegradable and can be composted. The ink used does not contain any heavy metals. The E-Wax is perfect for all types of skiers and all waxing workshops. It can be pencilled or applied hot.
UNIVERSAL :
If you are looking for versatility, the Universal range is for you: from beginners to experienced skiers looking for a wax compatible with all types of snow. Depending on its packaging (liquid or solid) it can be dedicated to personal use or professional use in the workshop.
MX-E:
This range has been developed for skiers looking for an ecological wax, without compromising on performance. It is composed of raw materials of natural origin up to 50%. It is an eco-responsible wax offering excellent gliding performance, equal to that of a classic hydrocarbon-based wax.
TOURING :
Wax developed for ski touring enthusiasts looking for performance. Subtle mixtures have allowed VOLA to develop a hot wax that does not prevent skins from adhering to the sole. For the regulars, it can also be chalked on the skins as an anti-boot even if some will prefer to use a liquid wax for an easier use. This year, TOURING Liquid Wax incorporates an alternative solvent and is no longer classified as a hazardous product, allowing for a more health and environmentally friendly waxing.
BASICS:
Waxes created for the competitors. Thanks to 3 levels of hardness, soft/medium/hard, and different specificities (graphite, additivated or not, etc...) these waxes answer all the needs: protection or impregnation of the sole, performances on warm, cold, dry and/or old snow. This range of advanced waxes, rich and varied, allows to target the product necessary according to the practice (alpine, nordic, touring, ski jumping, races or training) to prepare its equipment in an optimal way.
MACH:
In order to always go in the direction of the protection of the environment, VOLA has developed racing waxes without fluorine: the MACH range. In order to keep our reference points when we choose our wax, this range uses the same naming principle as the fluorine range. The LM range is suitable for snow with a moisture content between 25 and 70% and the HM range is suitable for snow with a moisture content between 70 and 100%. VOLA has been working since 2018 on the research of substitutes to fluorine comparatively as efficient. The objective was to limit the coefficient of friction between the snow and the sole of the ski: the less friction, the more you glide! To achieve this, VOLA has used its know-how to combine the kerosenes and waxes with which the company has been working for decades, with a mixture of additives providing a real gain in performance. These new formulations are the result of extensive laboratory and field research. The MACH range has been tested in 5 different countries, with different snow qualities and types. The new formula, including ceramic-based lubricants, is not only a substitute for the old fluorinated waxes, but a real alternative offering a significant gain in glide.
RACE WAX:
If you are still a fan of fluorinated race waxes we have just the thing for you. Our range of racing waxes now uses "clean" fluorine, i.e. it has been cleaned of certain compounds, in order to comply with the European regulation of July 2020. This range is the result of all the experience of VOLA in order to obtain the best possible glide. These fluorinated waxes are lightly fluorinated (LF) or highly fluorinated (HF) competition waxes depending on the hygrometry rate.
TOP FINISH:
For experienced skiers looking for perfection, our Top Finish line will give you that extra touch that will make all the difference, especially during competitions. These waxes, packaged in two different ways, will meet your requirements when it is time to prepare your skis for a race. A complete range covering many types of snow (cold, warm and wet, dry, fresh...) to get the best glide possible.
DEDUCTED:
Nordic skiing and more particularly classic skiing requires for some types of skis a restraint waxing. That's why VOLA offers its pushers for fresh snow, and its klisters for warm, wet, transformed snow. The goal is to cover all the conditions that we may encounter.
You now know everything about the VOLA offer ! A varied and performing panel to offer you the best possible glide.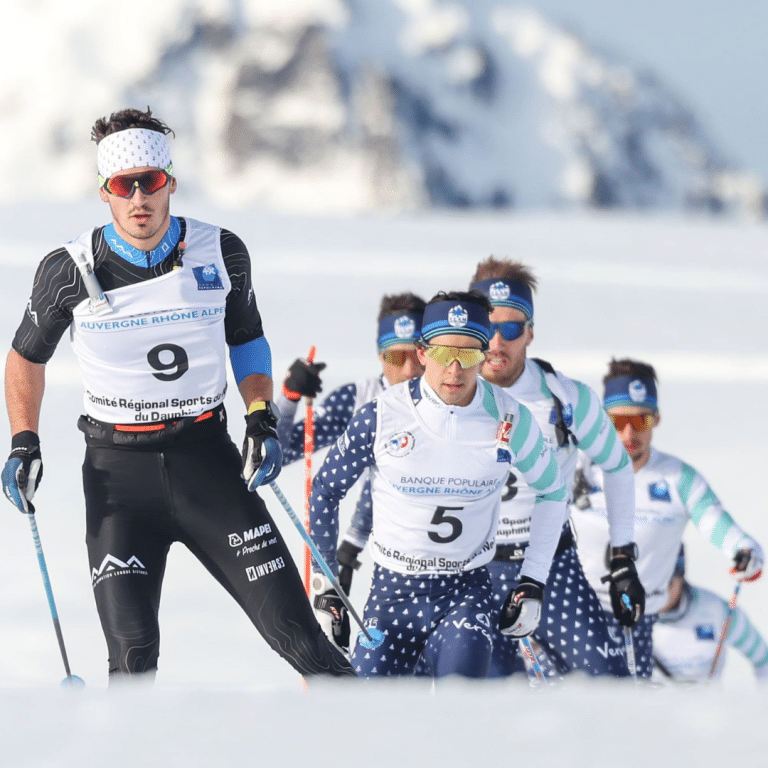 La Transju'
In two months' time, the 2024 edition of the Marathon Ski Tour will get underway.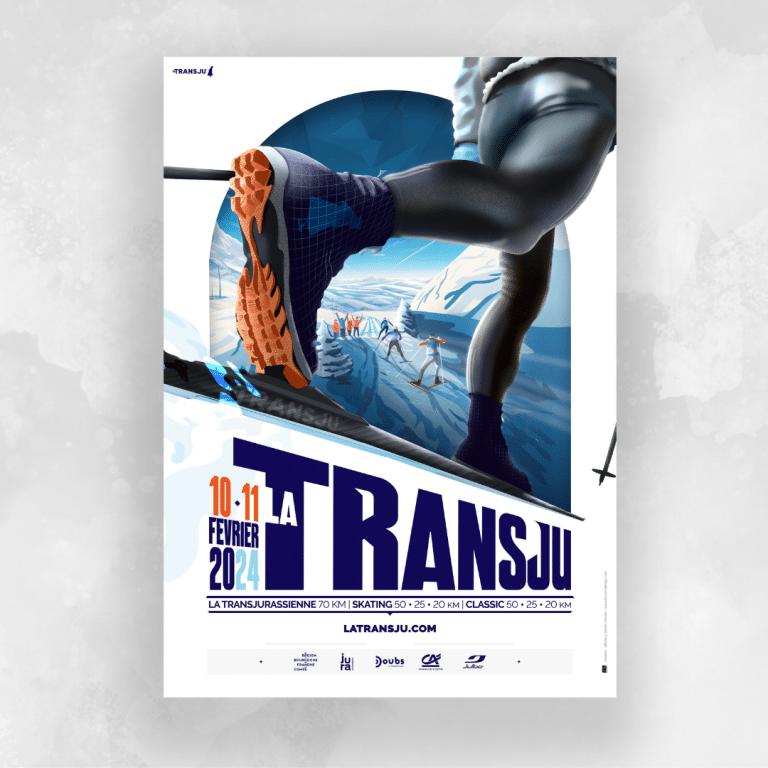 La Transju'
We're delighted to unveil the official poster for La Transju', which takes place in just 90 days' time! ❄️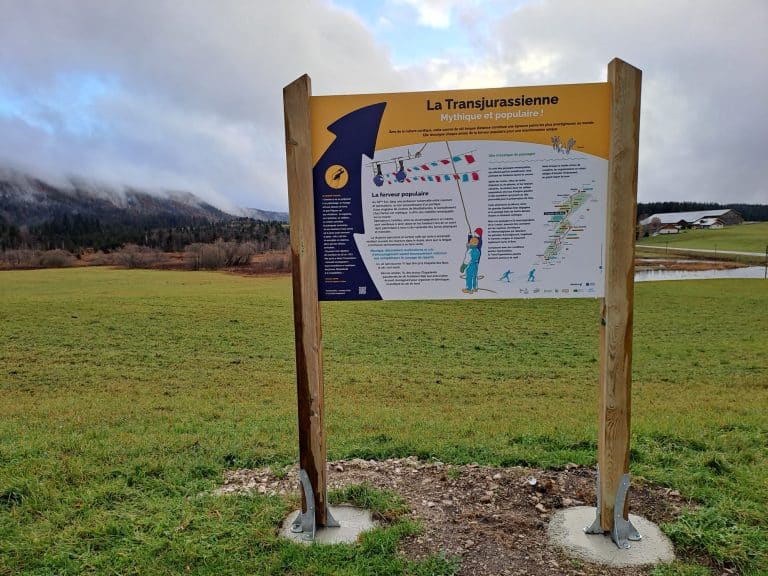 La Transju'
Skiers, traileurs, runners and walkers can now enjoy the historic Trans'ju route between Lamoura and Mouthe all year round.