How to come to the Transju'Trails?
BY CAR:
From Paris: 470 km including 415 km of freeway via A6, A36 and A39: exit at Poligny then RN5 to Morez
From Lyon : 170 km including 100 km of highway by A40 and A 404: exit at Oyonnax. Then D436 to Saint-Claude and D437 to Morez (D69 for Longchaumois to Saint-Claude)
From Geneva : 55 km by D1005 to Gex then RN 5 to Morez
BY TRAIN:
SNCF station of Morez (telephone information with Mobigo at 03 80 11 29 29)
Trainline
BY PLANE:
Geneva International Airport at 55 km
Dole-Tavaux airport at 90 km
Dijon-Bourgogne airport at 135 km
Lyon Saint-Exupéry airport at 150 km
OTHER MEANS OF TRANSPORTATION ON SITE :
Mobigo, bus network of the Bourgogne Franche-Comté region: https://www.viamobigo.fr/
Grandval Taxis : Tel : 03 84 60 89 45
FLix Bus : Low cost bus to Paris from Dole or Lons le Saunier
Blablacar : Carpooling
Lodging for the Transju'Trails
Near the start and finish
TOURIST OFFICES :
Les Rousses Reservation (Les Rousses, Lamoura, Prémanon, Bois d'Amont)
Haut Jura - Morez (Morez, Morbier, Bellefontaine
VACATION CENTER / GITES :
Premonval Center
Gîtes de France du Jura
ALL TYPES OF ACCOMMODATION:
Montagnes du Jura
CDT du Jura
Parking at the Transju'Trails
MOREZ:
Carpool parking (Chemin de la gare)
Parking Place aux Lions
Parking Espace Lamartine
ROUSSES:
Central parking
Parking du Faubourg
Parking of the daycare center.
Events of the Transju' Trails 2023

SATURDAY, JUNE 3:
MOREZ:
1pm-7pm: Trail fair: exhibitors' village, partners, number collection, refreshment stand
Initiation to climbing
16h : Transju'Trail for kids
6pm : Conference " Bases of endurance training - sport - health and injury prevention " by Alexis Grappin (Physiotherapist) and Nicolas Vandel (Agile Training)
SUNDAY, JUNE 4:
Hargassner" warm-up before each race by Sébastien (Departures: Les Rousses - Prémanon - Morez)
DOME:
From 11am: Bagpipes at the top of the Dôle by Jean-Pierre Falcy
THE BALANCER:
From 9am : Animations by the Lynx team
- Refreshment bar & fast food
- Laser rifle shooting initiation
- Musical entertainment with DJ Januarix
- Raffle
ROUSSES:
Starting at 12:00 pm:
- Concert by Too Cold To Snow
- Ski jumping initiation
- Meeting and autographs with the members of the French Nordic combined team
- Refreshments & fast food by the Rousselands skiers
2pm : 5, 10 and 25 km prize giving
3pm : 42 km prize giving
Race numbers can be picked up at the trail show, place Jean Jaurès, in MOREZ on Saturday June 3rd from 1pm to 7pm.
You can also pick up your race numbers on Sunday, June 4 at the starting point of your race .
We advise you to come well in advance for the collection of the numbers in order to be sure to take the start.
You must bring the following documents with you:
Your official, valid identification document
Proof of registration
Your license or medical certificate if not validated beforehand
The number will be accompanied by a timing chip. Participants must take care not to damage it. To do so, the number must be fixed without being folded on the chest or the belly and remain visible throughout the race. In case of damage to the number or the chip, preventing its detection, the participant will not be able to make a claim. The organizer will not be held responsible.
The plan is under construction.
Shuttle buses from Les Rousses (OT) will be set up to the different departures (Morez - Prémanon - Le Balancier - Les Rousses.)
These schedules can be modified by more or less 15 minutes, so we recommend you to follow the information on the website the last week before the event.
Shuttle schedules

Required and recommended equipment
MANDATORY EQUIPMENT :
Water reserve containing at least 500 ml
1 individual cup
RECOMMENDED EQUIPMENT:
1 Whistle
1 kit for quick dressing and foot care
1 survival blanket
1 warm and waterproof garment to protect against the cold and rain
1 cell phone
AUTHORIZED EQUIPMENT :
PROHIBITED MATERIAL:
2-wheeled or motorized equipment: This equipment is prohibited for all races.
Depending on the conditions, the Jury may add additional equipment, require the wearing of all or part of the equipment and forbid access to the event to participants who do not comply. In case of non-use of mandatory and recommended equipment, the organizer cannot be held responsible for any incidents and their consequences.
Where to see the runners?
Chemin de Félie, exit from la Doye - Prémanon
Chemin des Arcets, Les Rivières - Prémanon
Bec du Peroseys path - Prémanon rise
Village center - Prémanon
The Darbella, departure from the Nordic site + tunnel - Prémanon
Route du Massacre, La Darbella alpine ski slope - Prémanon
Parking of La Dôle and Le Balancier - Les Rousses
Link La Dôle - le Balancier - Les Rousses
Route des Tremplins / Les Tuffes - Prémanon
Chemin du bief de la Chaille - Les Rousses
Fort des Rousses - Les Rousses
Meals are served at the Omnibus, in Les Rousses, in a self-service format in a covered and heated area!
All prize-giving ceremonies will take place from 2:00 pm onwards , at the finish site in Les Rousses.
Protocol of the awards can be consulted and downloaded by clicking here.
You are crossing a sensitive area
La Transju' is organized with respect for the protection of the environment. The course crosses emblematic environmental areas of the Jura Mountains, where you can see the specific fauna and flora of our high altitude forests. They are part of our beautiful summer and winter landscapes, making the beauty of our ski race and our region. Please stay on the trail, respect the markings and the quiet zones during the race in order to preserve this exceptional playground. Any attitude contrary to this principle will lead to sanctions against the runner: throwing of garbage outside the refreshment areas, traffic outside the track, voluntary degradation of the flora...
Consult the environmental challenges of La Transju by clicking here.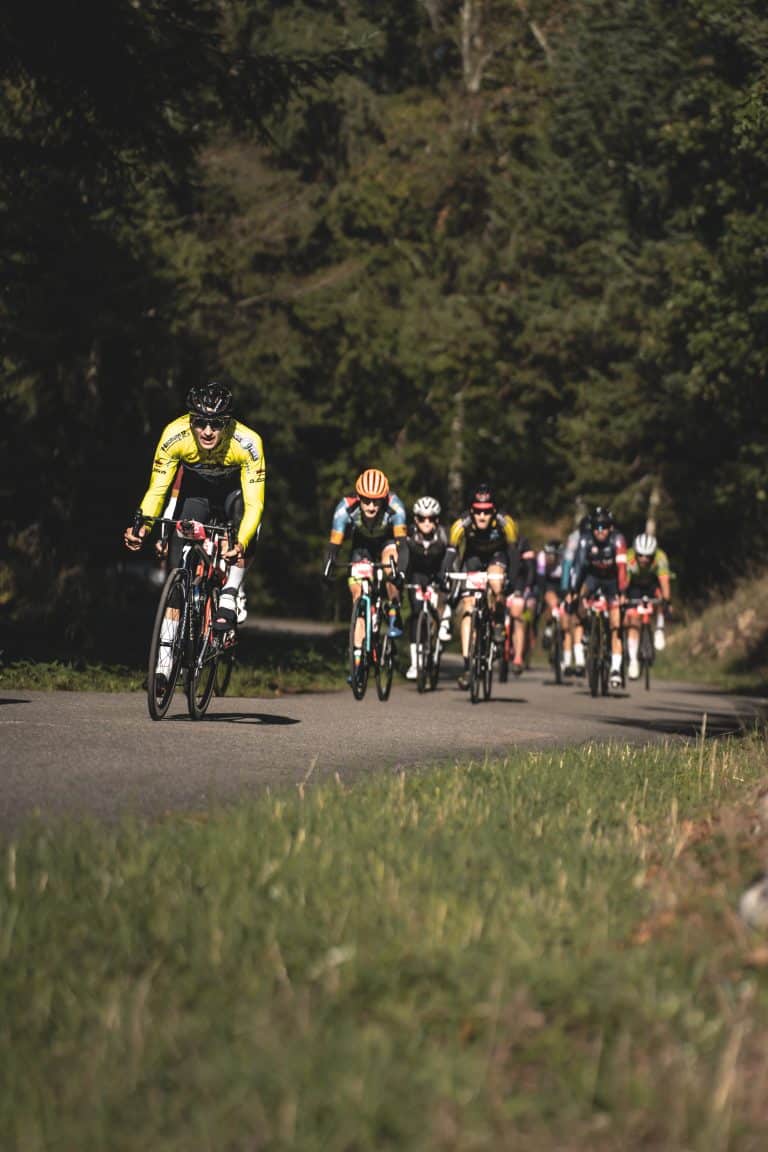 La Transju Cyclo
And here we go, La Transju' Cyclo opens its registrations for the second edition of the race which will take place on September 16 and 17, 2023 and which promises to be exceptional.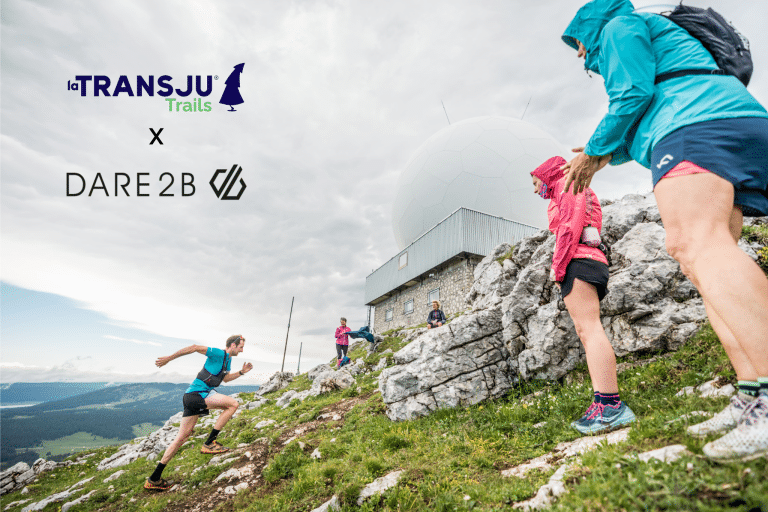 La Transju Trail
Only a few weeks left before we meet again. Join us, 6 trail and hiking events are waiting for you all weekend long.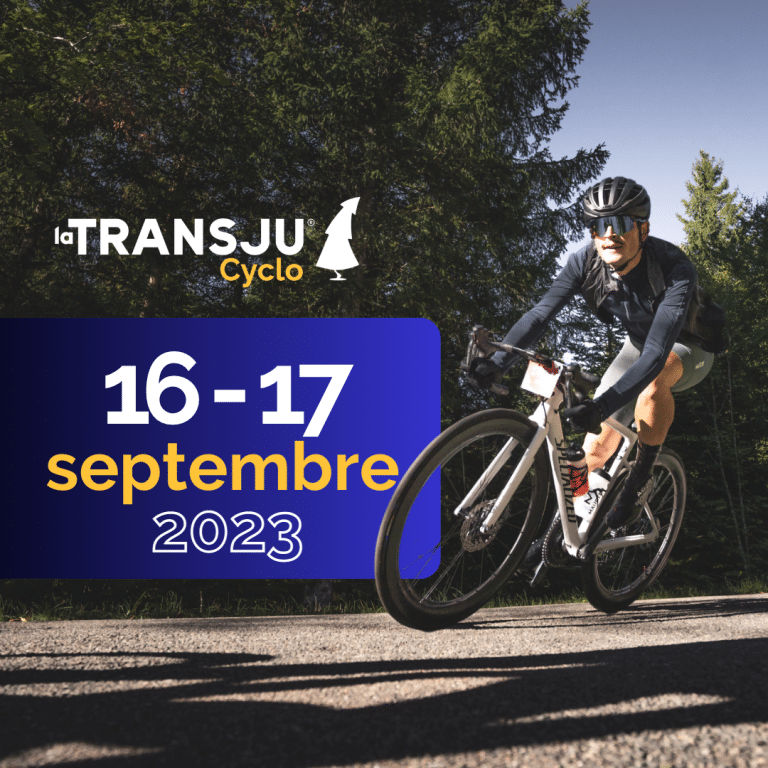 La Transju Cyclo
After the success of the first edition, the Transju' Cyclo is back for a second edition on September 16th and 17th 2023 in Champagnole.