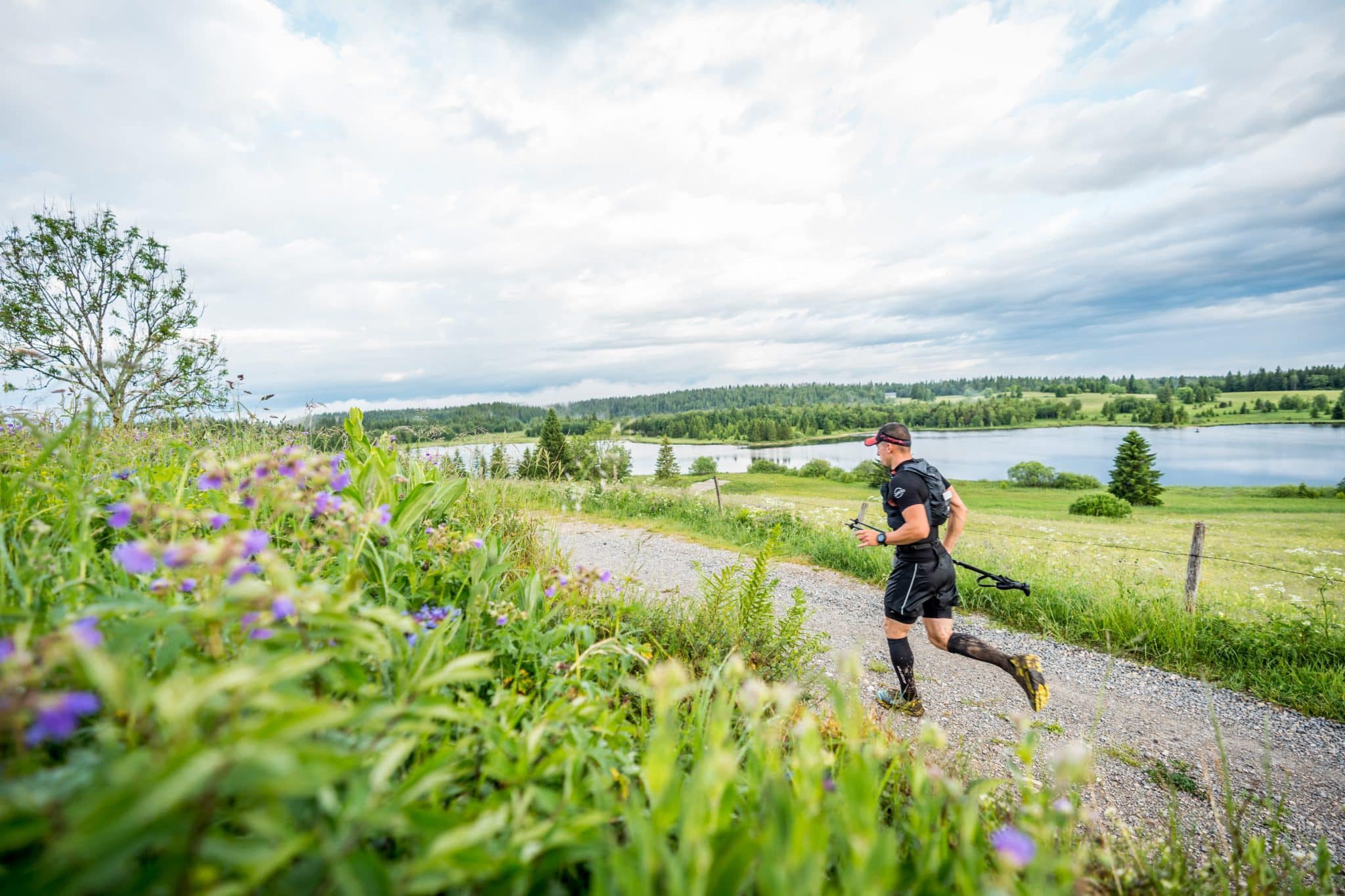 Hang on, this is going to go really fast 🚀
Emblematic race of the Jura Mountains, the Transju'Trails returns this year for a 16th edition by proposing a course of 5 km in Les Rousses.
This short and explosive format is dedicated to those who want to learn about trail running or to those who want to play the time.

Distance : 5 km
Departure : Les Rousses at 11h30
Arrival : Les Rousses
Difference in altitude : 150 m of D+.
Bib number (personal, guaranteed for all registrations made before April 10, 2024)
The timing chip and the timed classification
The dematerialized Road Book
Medical assistance and security
Refreshments at the finish
Post race services
A souvenir gift
Course and Profile of the Transju Trail 5 km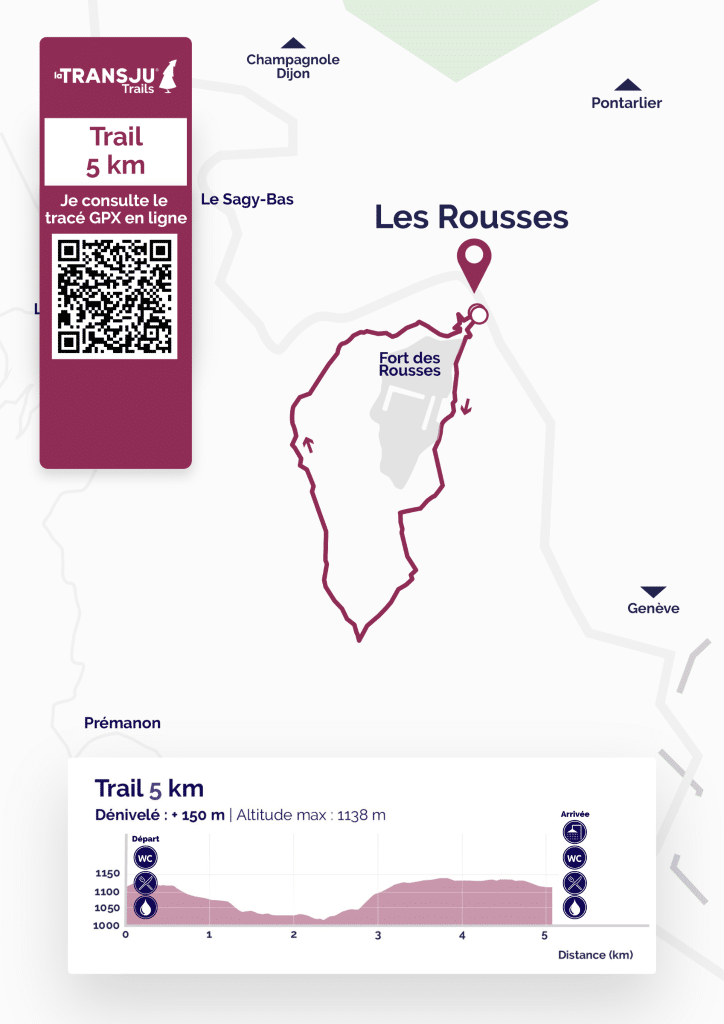 Les Rousses (start and finish) : Full supply
Recommended and mandatory equipment
MANDATORY EQUIPMENT :
Water reserve containing at least 500 ml
1 individual cup
RECOMMENDED EQUIPMENT:
1 Whistle
1 kit for quick dressing and foot care
1 survival blanket
1 warm and waterproof garment to protect against the cold and rain
1 cell phone
AUTHORIZED EQUIPMENT :
PROHIBITED MATERIAL:
2-wheeled or motorized equipment: This equipment is prohibited for all races.
Depending on the conditions, the Jury may add additional equipment, require the wearing of all or part of the equipment and forbid access to the event to participants who do not comply. In case of non-use of mandatory and recommended equipment, the organizer cannot be held responsible for any incidents and their consequences.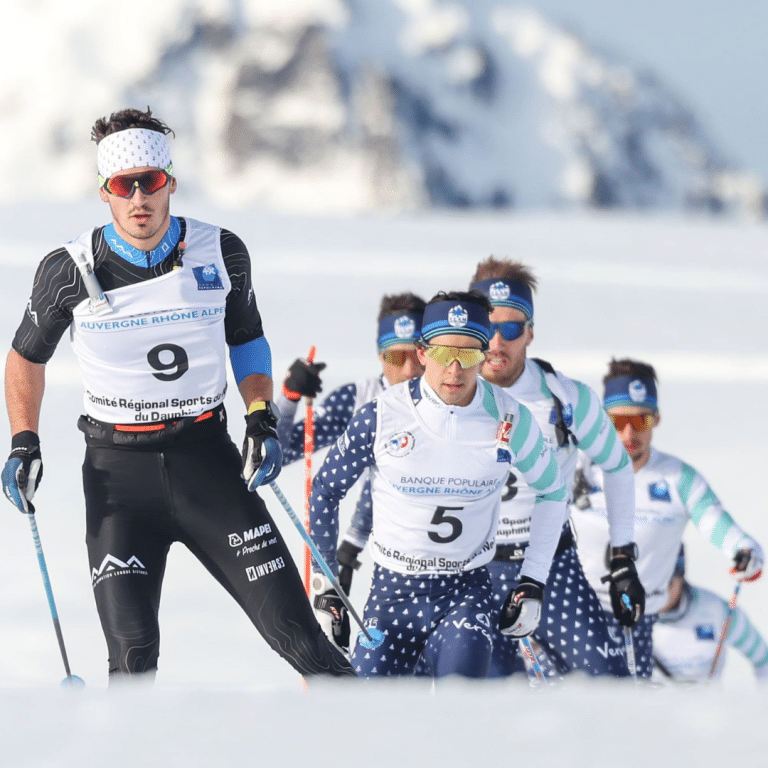 La Transju'
In two months' time, the 2024 edition of the Marathon Ski Tour will get underway.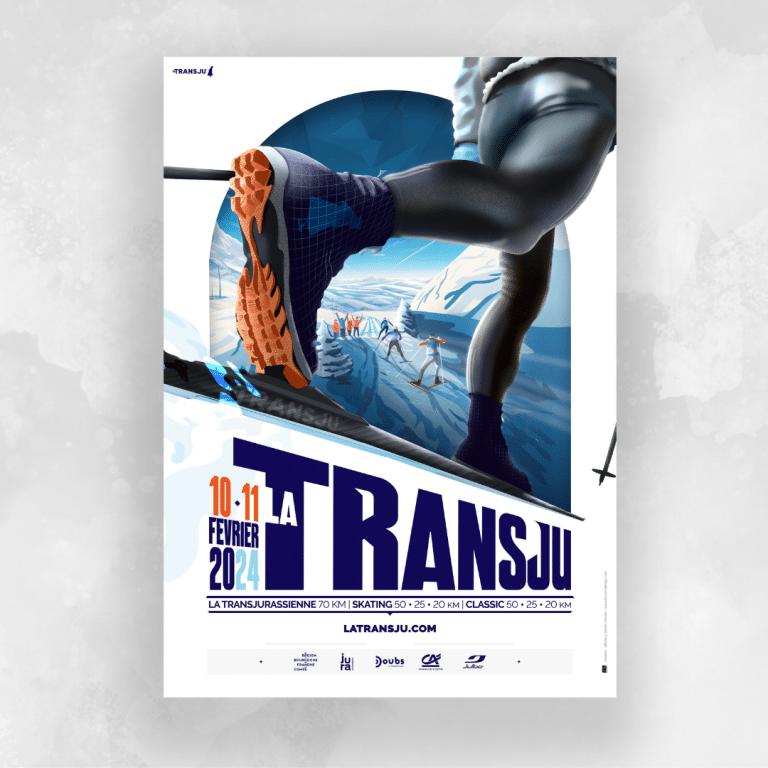 La Transju'
We're delighted to unveil the official poster for La Transju', which takes place in just 90 days' time! ❄️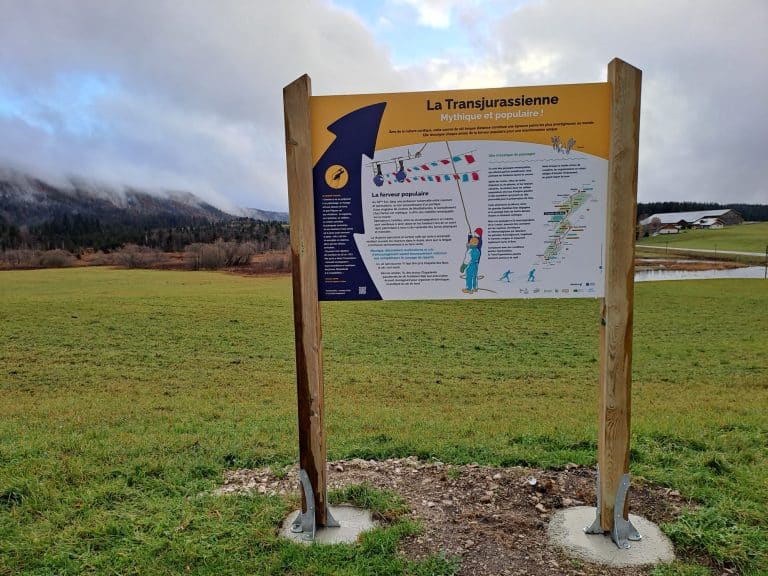 La Transju'
Skiers, traileurs, runners and walkers can now enjoy the historic Trans'ju route between Lamoura and Mouthe all year round.