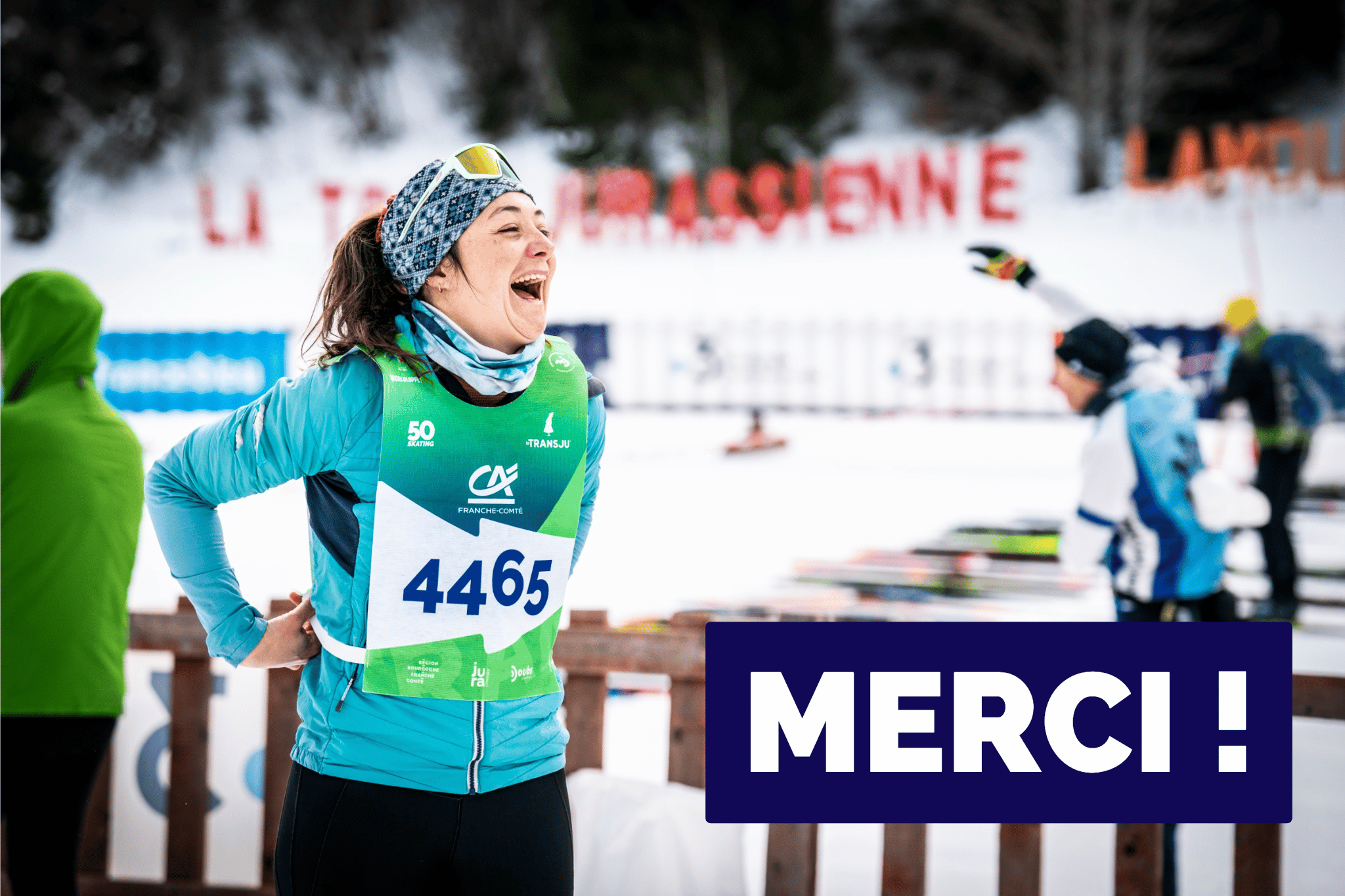 We wanted to thank you all from the bottom of our hearts for your participation in this magnificent 44th edition of La Transju'. We are thrilled to have seen so many cross-country ski enthusiasts come together for this very important weekend for us. ❄️
We hope that this experience has brought you wonderful moments of sport and emotions, that you have been able to fully enjoy the exceptional landscapes of the region and the unique atmosphere of La Transju'.
We are convinced that this race will remain in your memories for a long time.
You have pushed your limits and given the best of yourself to reach the goals you had set for yourself. We are now proud to count you among the finishers of La Transju'. 👊
Once again, thank you all for your participation and commitment, and we hope to see you again very soon for new sporting adventures.