Only a few weeks left before we meet again 😍
You are ready to live the Transju' Trails experience, but you don't have your number yet?
Don't hesitate and go for it, 6 events are waiting for you all weekend long:
🏃 Want to challenge yourself on a trail that is guaranteed to be 100% natural? Join us on Sunday, June 4 on one of our four trail events ranging from 5 to 42 km.
🚶‍♂️ Are you a hiker and would like to enjoy typical Jura refreshments? The Transju' has thought of you, a 15 km hike awaits you on Sunday June 4th.
👦🏼👧🏼 You want to give your children a thrilling sport experience? The Transju' Trail des Marmots on Saturday, June 3rd is the perfect opportunity to challenge your children with our courses reserved for children aged 7 to 13.
Top sponsor of the event and supplier of the runner's gift, DARE2B is a brand that designs textile products dedicated to sports activities in the mountains and on the road. Technical, performing, comfortable and with an excellent quality/price ratio, they answer to all desires.
Offering references in Men's, Women's and Junior's you will easily find what you need to equip yourself or re-equip yourself.
Well present on the event you should not miss them!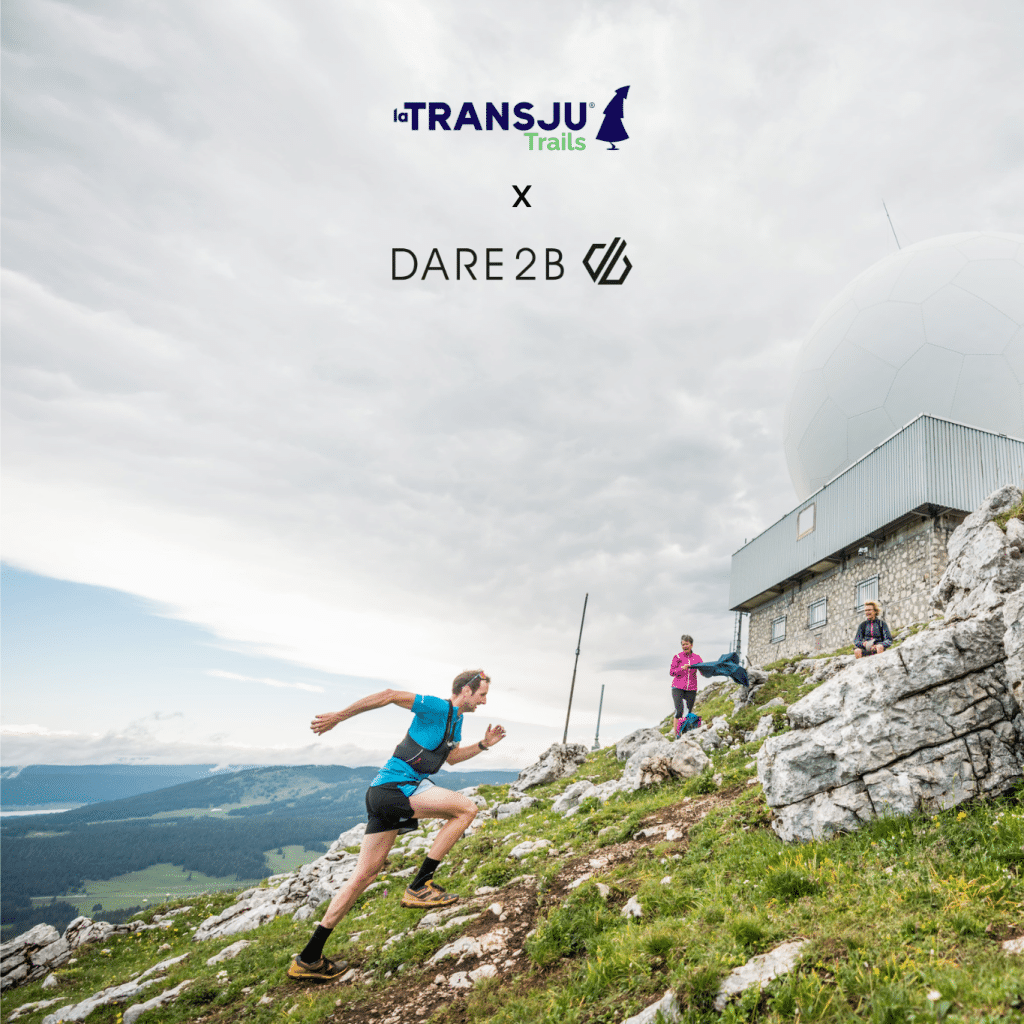 The weekend animations 🎉
This year, many activities will be proposed during the Transju' Trails, transforming this event into a real celebration of sport and our beautiful Jura region.
SATURDAY, JUNE 3:
MOREZ:
From 1pm to 7pm: Trail Fair: exhibitors' village, partners, number withdrawal, refreshment stand
Initiation to climbing
16h : Transju' Trail for kids
6pm: Conference "Bases of endurance training - sport - health and injury prevention" by Alexis Grappin (Physiotherapist) and Nicolas Vandel (Agile Training)
SUNDAY, JUNE 4:
Warm up " Hargassner " before each race by Sébastien (Departures : Les Rousses - Prémanon - Morez)
DOME:
From 11am: Bagpipes at the top of the Dôle by Jean-Pierre Falcy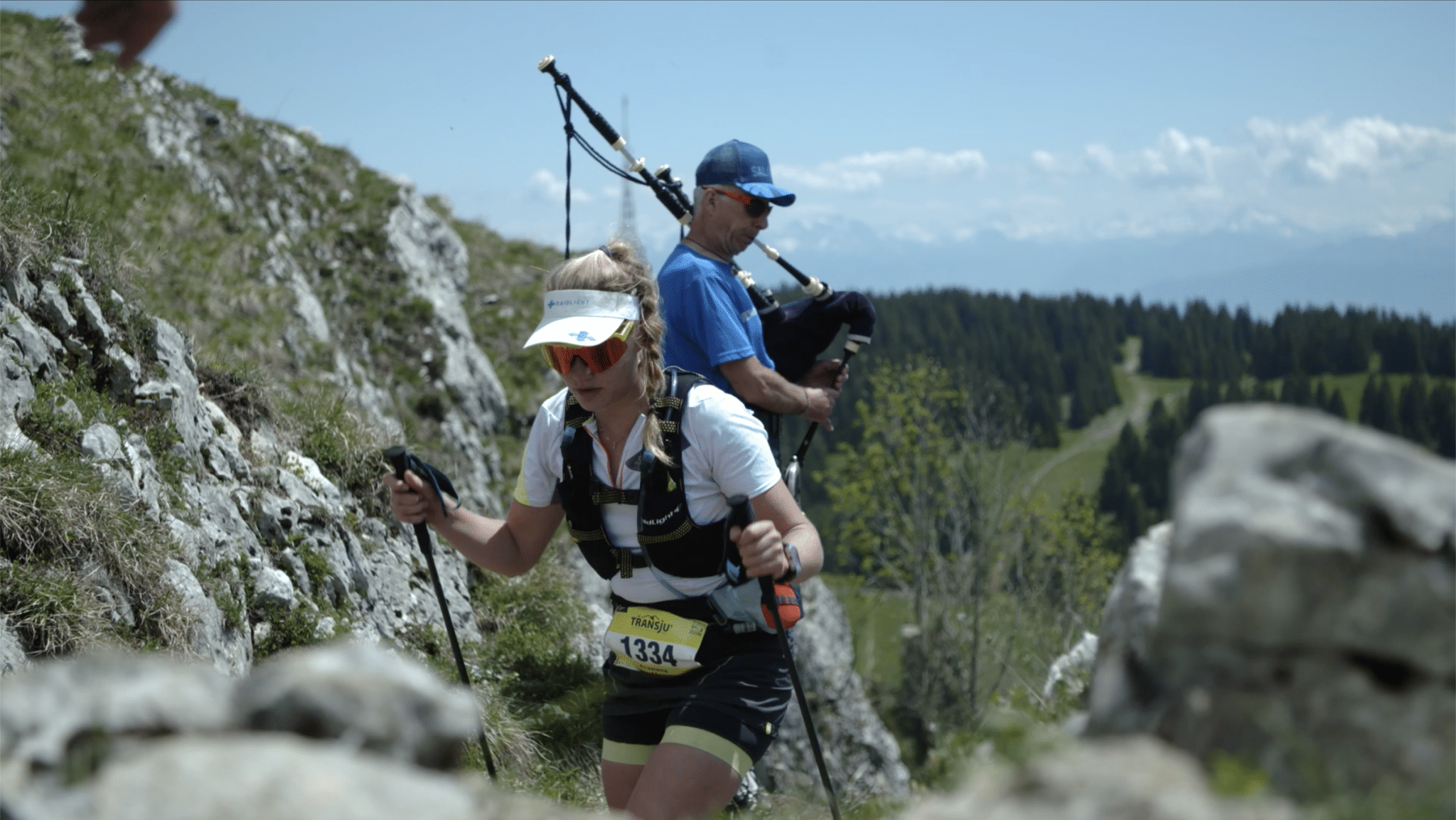 THE BALANCER:
From 9am: Animations by the Lynx team:
- Refreshment bar & fast food
- Initiation to laser rifle shooting
- Musical entertainment with DJ Januarix
- Raffle
ROUSSES:
Starting at 12:00 pm:
- Concert by Too Cold To Snow
- Ski jumping initiation
- Meeting and autographs with the members of the French Nordic combined team
- Refreshments & fast food by the Rousselands skiers
2pm: Transju' Trail 5, 10 and 25 km prize giving
3pm: Transju' Trail 42 km prize giving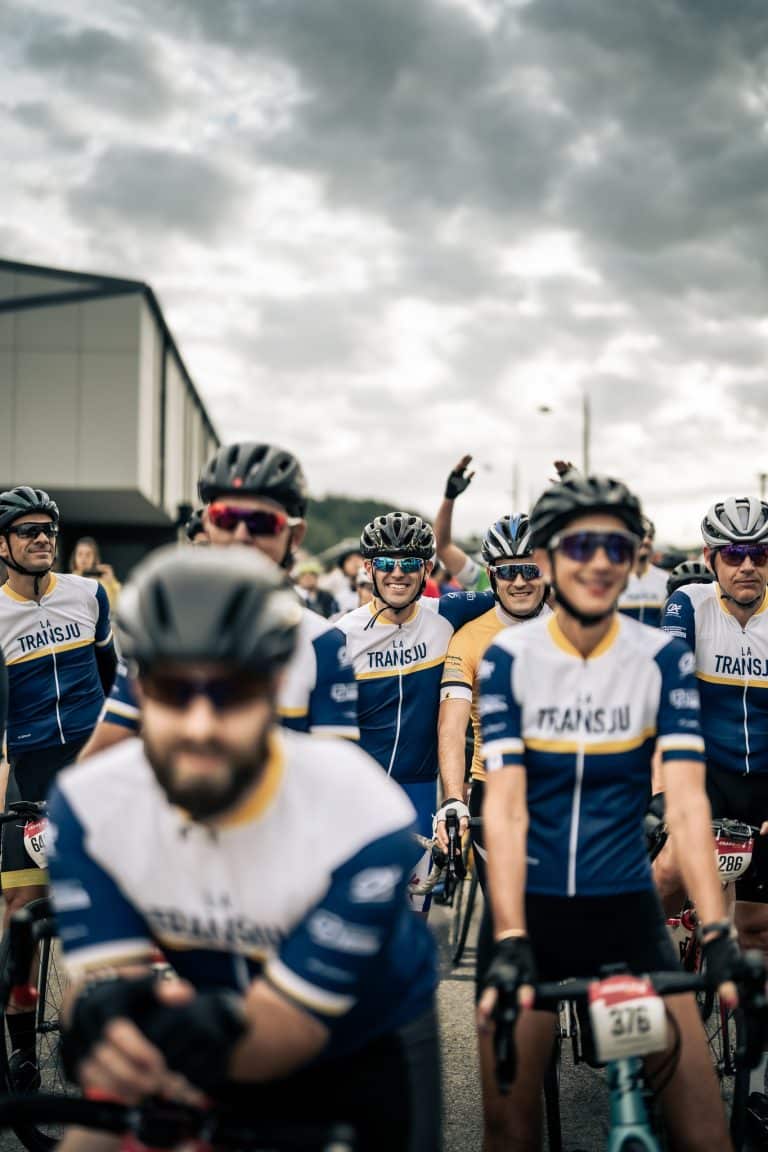 The Transju'Cyclo
Thank you for the wonderful moments of surpassing yourself, the smiles and the incredible atmosphere that made the weekend unforgettable for each and every one of us!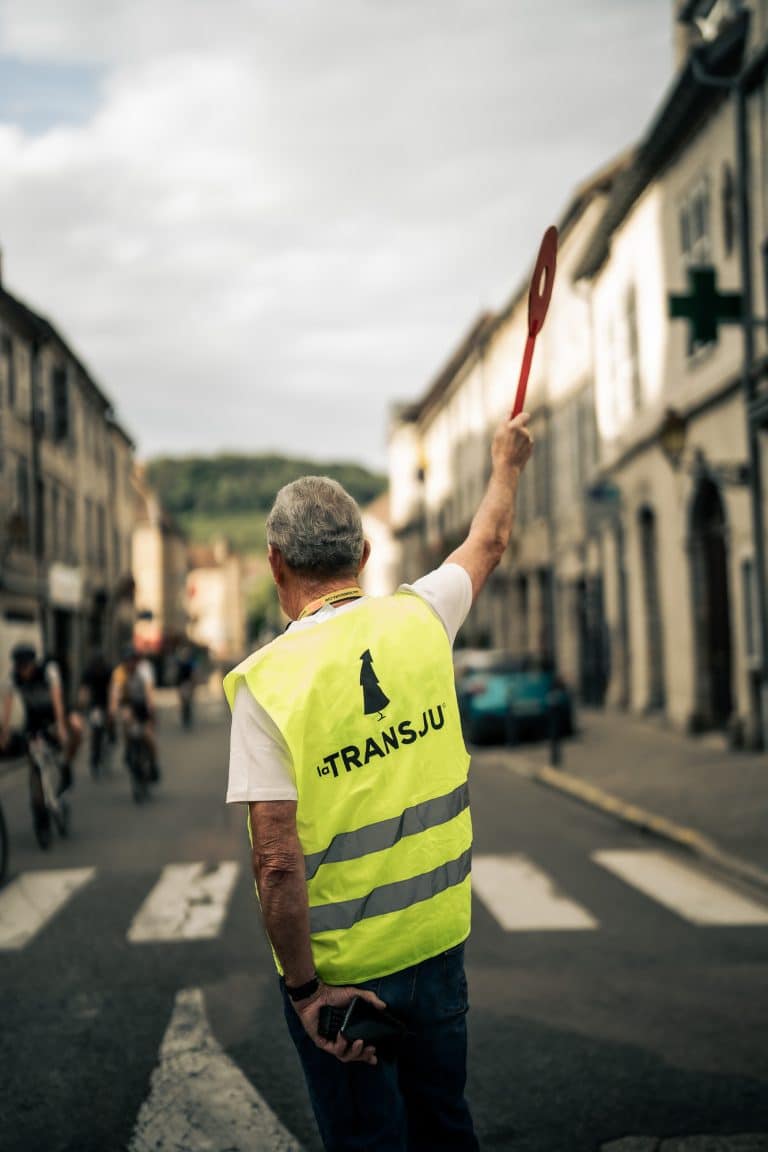 The Transju'Cyclo
It's thanks to their dedication that we can close the second edition of the Transju'Cyclo!