Transju 2023 - Registration opens!
It's D-day! The Transju opens its registrations for a 2023 edition which promises to be exceptional.
The Transju is 7 events, spread over 2 daysin classic or in skatingon different distances, for cross-country skiers looking for a challenge as well as for the most experienced skiers.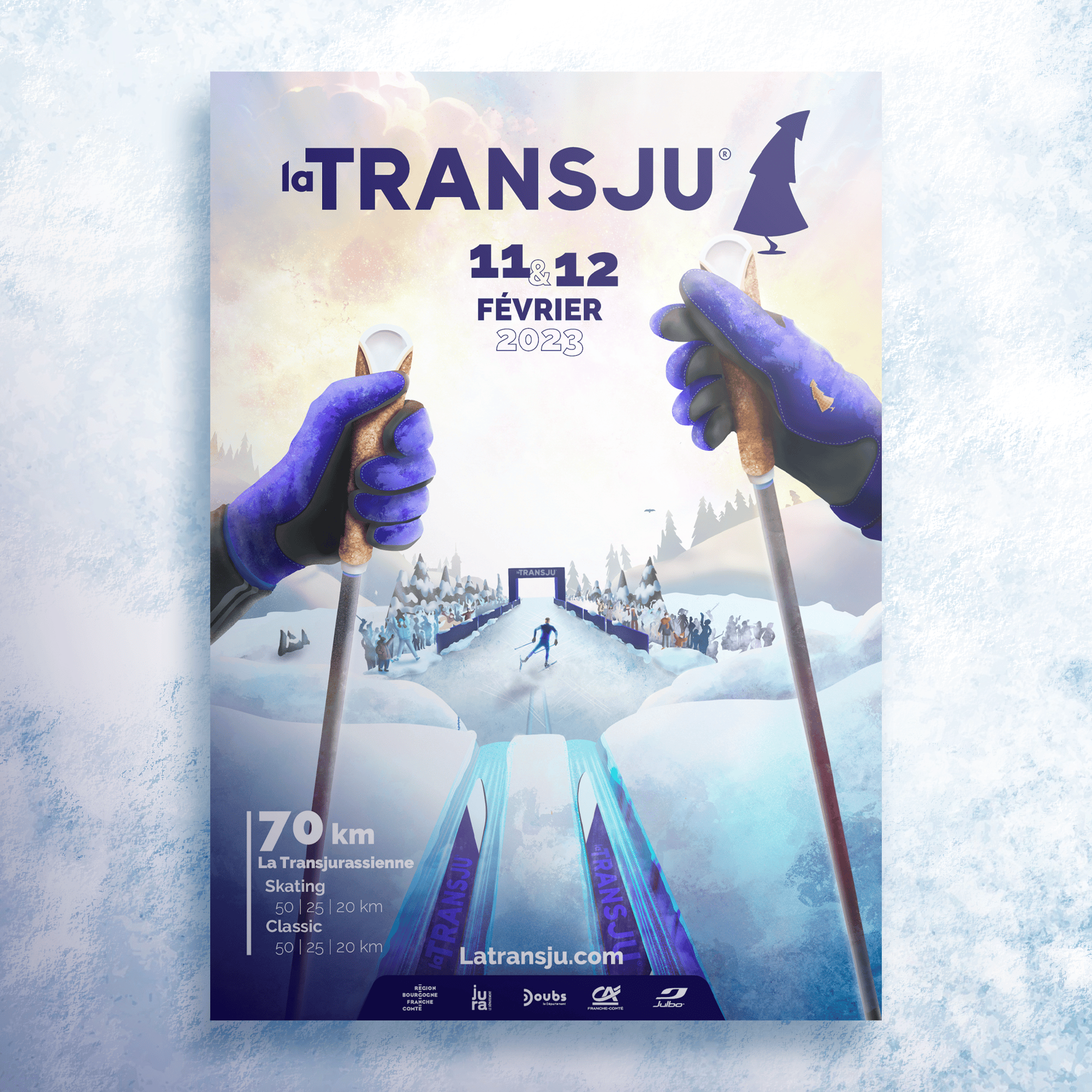 The Program:
Ski Classic - Saturday, February 11:
Transju' Classic 50 km

Transju' Classic 25 km

Transju' Experience Classic 20 km (no time trial)
Ski Skating - Sunday, February 12:
La Transjurassienne 70 km

Transju' 50 km

Transju' Skating 25km

Transju' Experience Skating 20 km (no time trial)
Rates :
Take advantage of the preferential rates from October 13 to November 20, 2022.
Individual registration for 2 races of the weekend (1 race on Saturday + 1 race on Sunday)
Group and club rates: From 10 registrations, the 11th is free.
Important new feature:
Major fact of this edition, the medical certificate is no longer mandatory to register.
On the other hand, you will have to answer negatively to the 9 questions of the health questionnaire available on the registration link then fill in a certificate on honour and attach it to the registration form.
If at least one of your answers to the questionnaire is positive, it will be necessary to present a medical certificate dating less than 6 months.