All the news
Clément Berthet 5th on stage 9 of the Tour de France at the summit of Puy de Dôme
For his first time on the Tour de France, the almost 26-year-old (August 2) cyclist from the Jura is putting in an incredible performance. He finished 5th at the summit of the Puy de Dôme this Sunday, July 9, for the return of the Tour de France to this mythical summit after a 35-year absence.
Clément Berthet hails from Longchaumois and began his sporting career on the ski slopes, like any good Jurassian. He then moved on to mountain biking, where he achieved some remarkable performances. But it's road cycling that now smiles on him, with the AG2R CITROËN team.
In 2022, he did us the honor of being the ambassador of La Transju' Cyclo for the first edition of the race.
The 2023 season has already been marked by a 15th-place finish in the Paris-Nice, a 6th-place finish at home in the Classic Grand Besançon Doubs, and the following day in the Tour du Jura.
This Sunday, July 9, at the Tour de France, Clément Berthet broke away quickly on stage 9 between Saint-Léonard-de-Noblat (Haute-Vienne) and the Puy de Dôme. He was unable to challenge for victory, but crossed the finish line in 5th position, 55 seconds behind the day's winner, Canadian Michael Woods.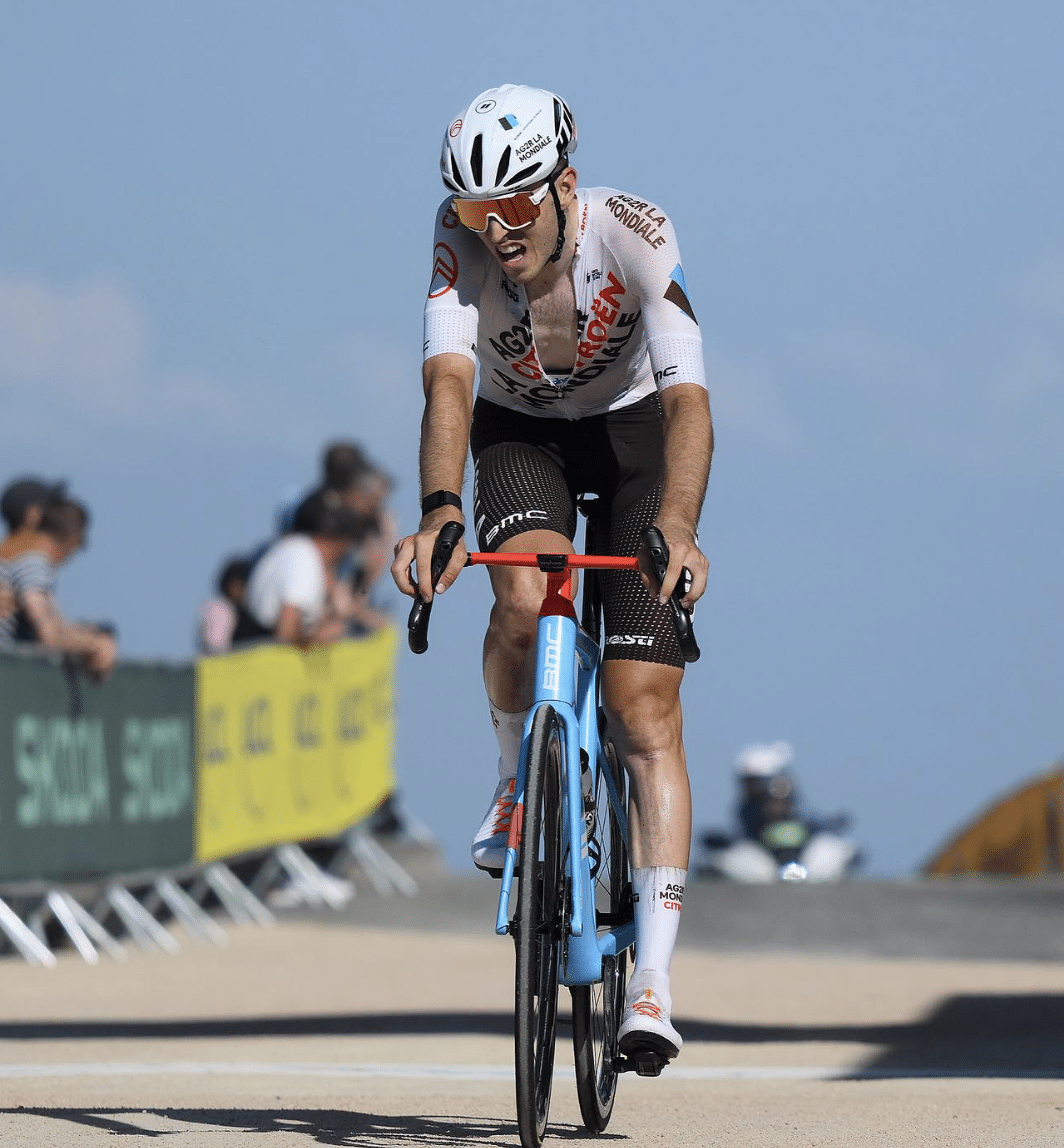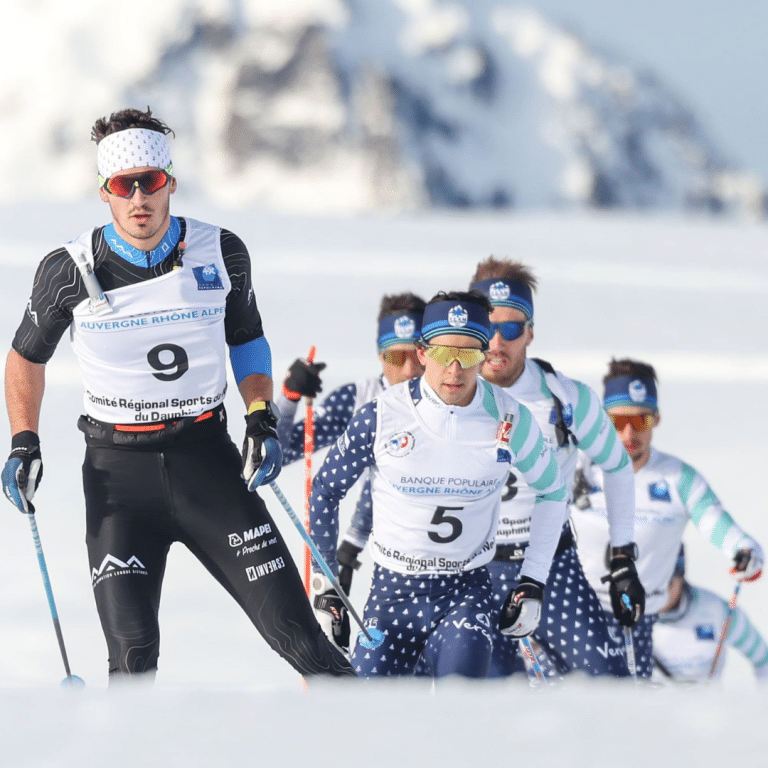 La Transju'
In two months' time, the 2024 edition of the Marathon Ski Tour will get underway.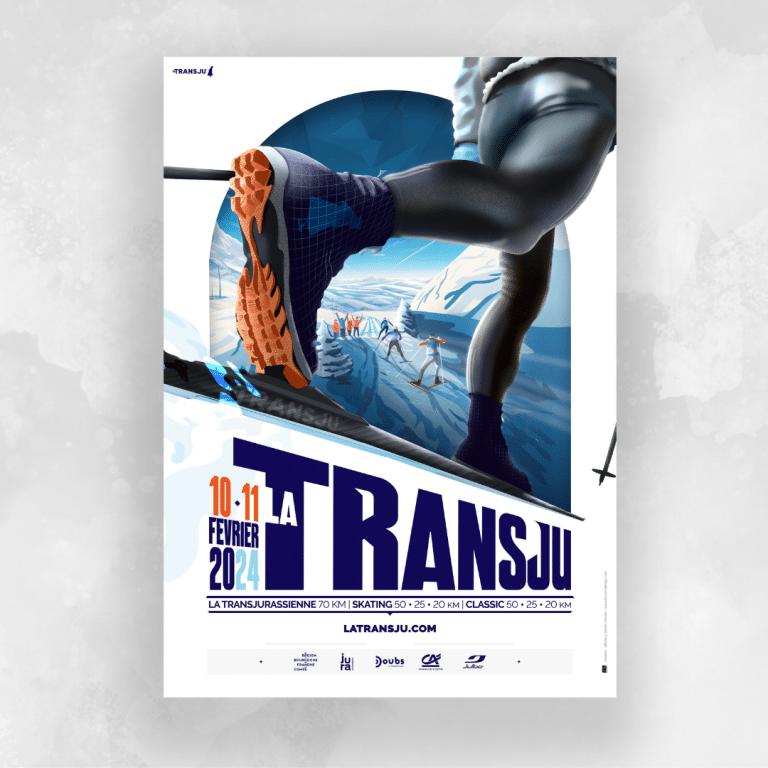 La Transju'
We're delighted to unveil the official poster for La Transju', which takes place in just 90 days' time! ❄️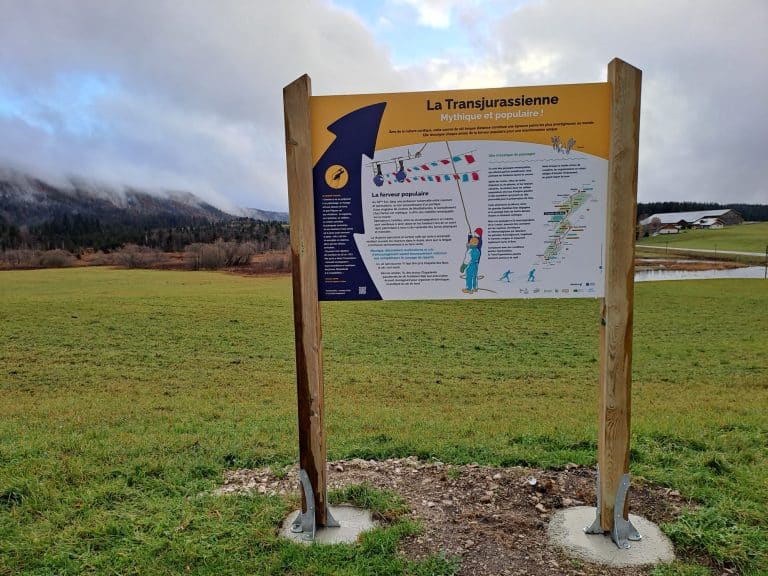 La Transju'
Skiers, traileurs, runners and walkers can now enjoy the historic Trans'ju route between Lamoura and Mouthe all year round.