All the news
2,000 young people expected in Les Rousses for La Transju Jeunes

The Transju'Jeunes, which was initially scheduled for January 18, was postponed due to lack of snow until Wednesday February 1. Today, La Transju is happy because the snow cover is sufficient and snow is even announced next Tuesday and Wednesday.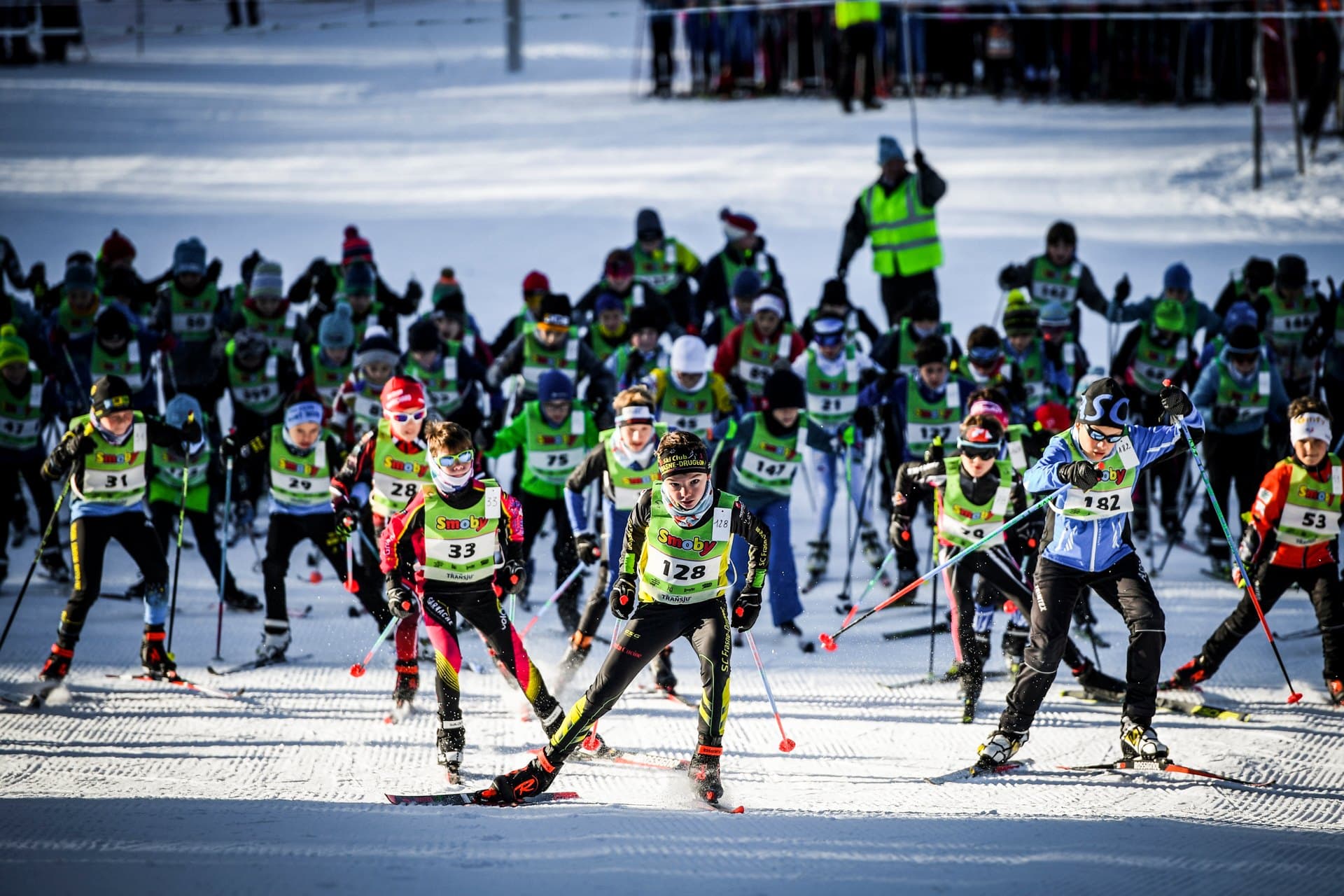 Despite the postponement, the ski clubs, UNSS and USEP have motivated their young cross-country skiers to participate in La Transju'Jeunes, THE event for all young people from 7 to 19 years old, passionate about cross-country skiing. Nearly 2,000 of them will participate in the 1 to 6 km freestyle races to try to beat the time of the leaders, who are no less than high-level athletes such as Simon Desthieux, Olympic champion in biathlon, Célia Aymonier, medallist at the world championships in cross-country skiing and biathlon, Anouk Faivre Picon, winner of the general classification of the European Cup in cross-country skiing, Adrien Backscheider, medallist at the Olympic Games and the world championships in cross-country skiing, and Marie-Pierre Guilbaud, Olympic athlete.
It is therefore a great party that is announced with a fun village for children and their families, who can enjoy the activities offered by partners such as Smoby, the County, Ski Chrono and Salomon.
The program of La Transju Jeunes :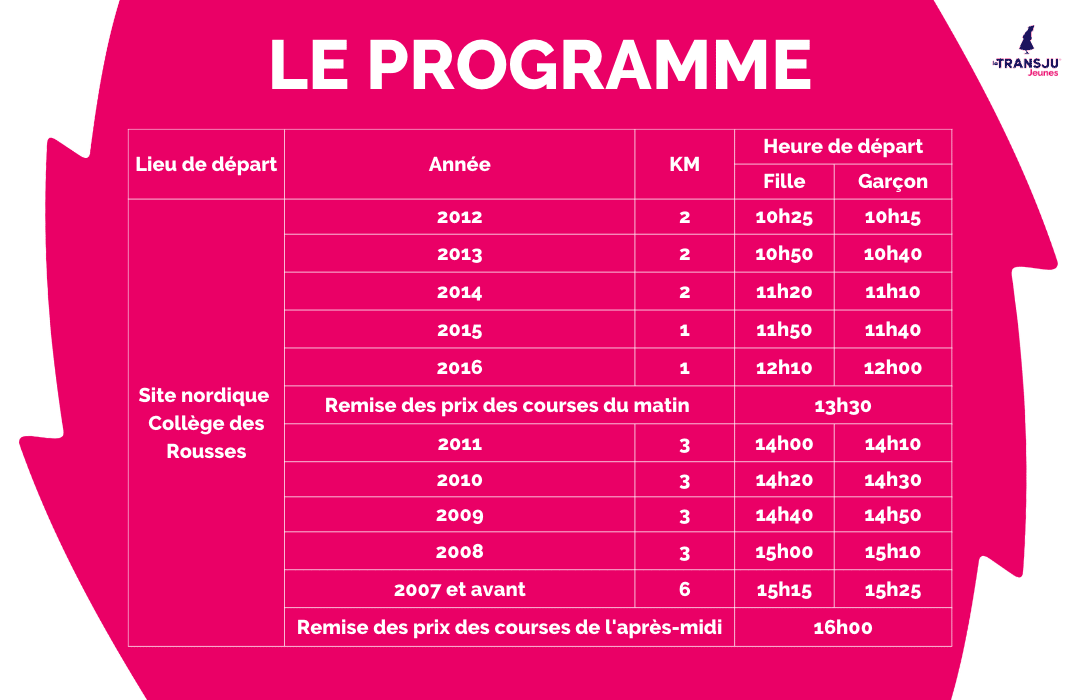 This sporting and family event will take place on the site of the college of Les Rousses all day on Wednesday, February1st and will reward the seeds of champions, who will be the Nordic ski champions of tomorrow.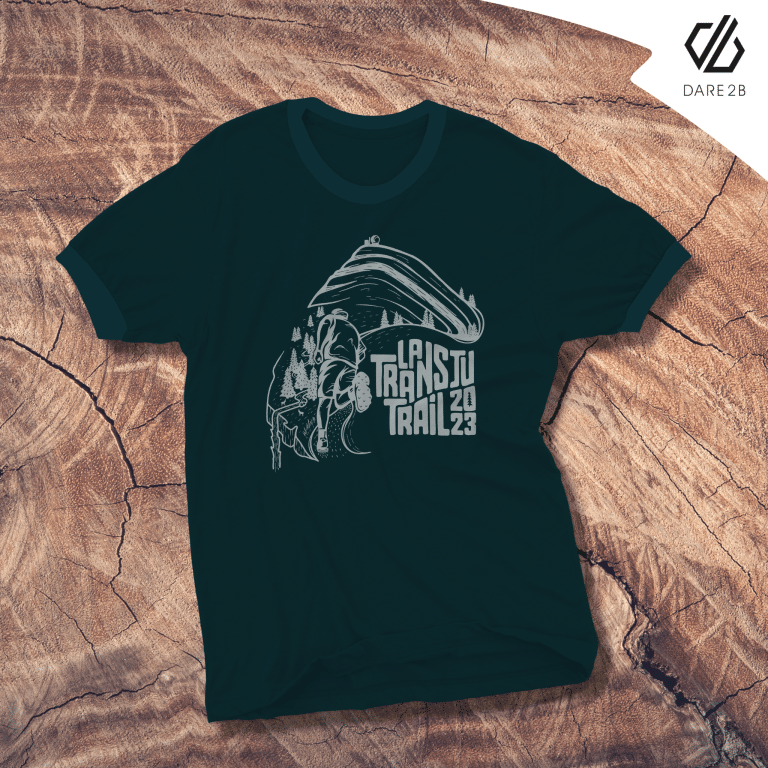 La Transju Trail
Dare 2b will provide the runner's gift for La Transju Trails 2023, offering all participants a high quality technical t-shirt and above all a lasting souvenir of their participation.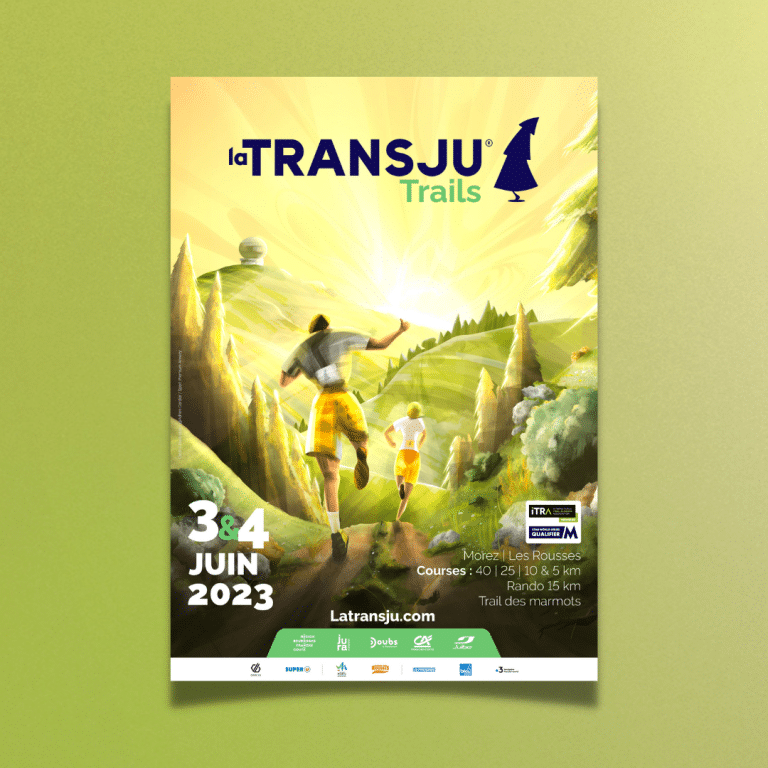 La Transju Trail
After La Transju' this winter, come and discover the most beautiful trail of the Jura Mountains : The Transju' Trails, on June 3rd and 4th 2023 !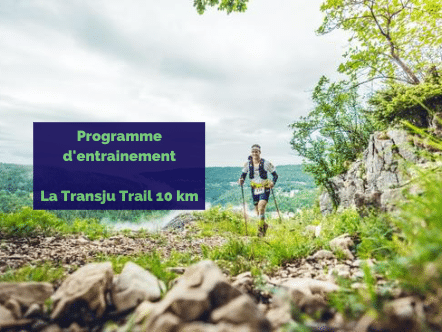 La Transju Trail
A preparation program for the Transju Trail 10 km, realized by Nicolas Vandel, ex physical trainer of the French Ski Teams, will be offered to all the people registered on this format.