All the news
Belgium's Michiel Minneart and France's Flavie Bador win 2nd edition
On Sunday September 17, Belgian Michiel Minneart won the 2nd edition of La Transju'Cyclo in Champagnole. The race covered a distance of 165 km and 2,250 metres of ascent on roads in the Jura and Doubs mountains. Frenchmen Jules Vanotti and Damien Tarantola completed the podium. The women's race was won by France's Flavie Bador, ahead of Marie Travers and Anne Salber.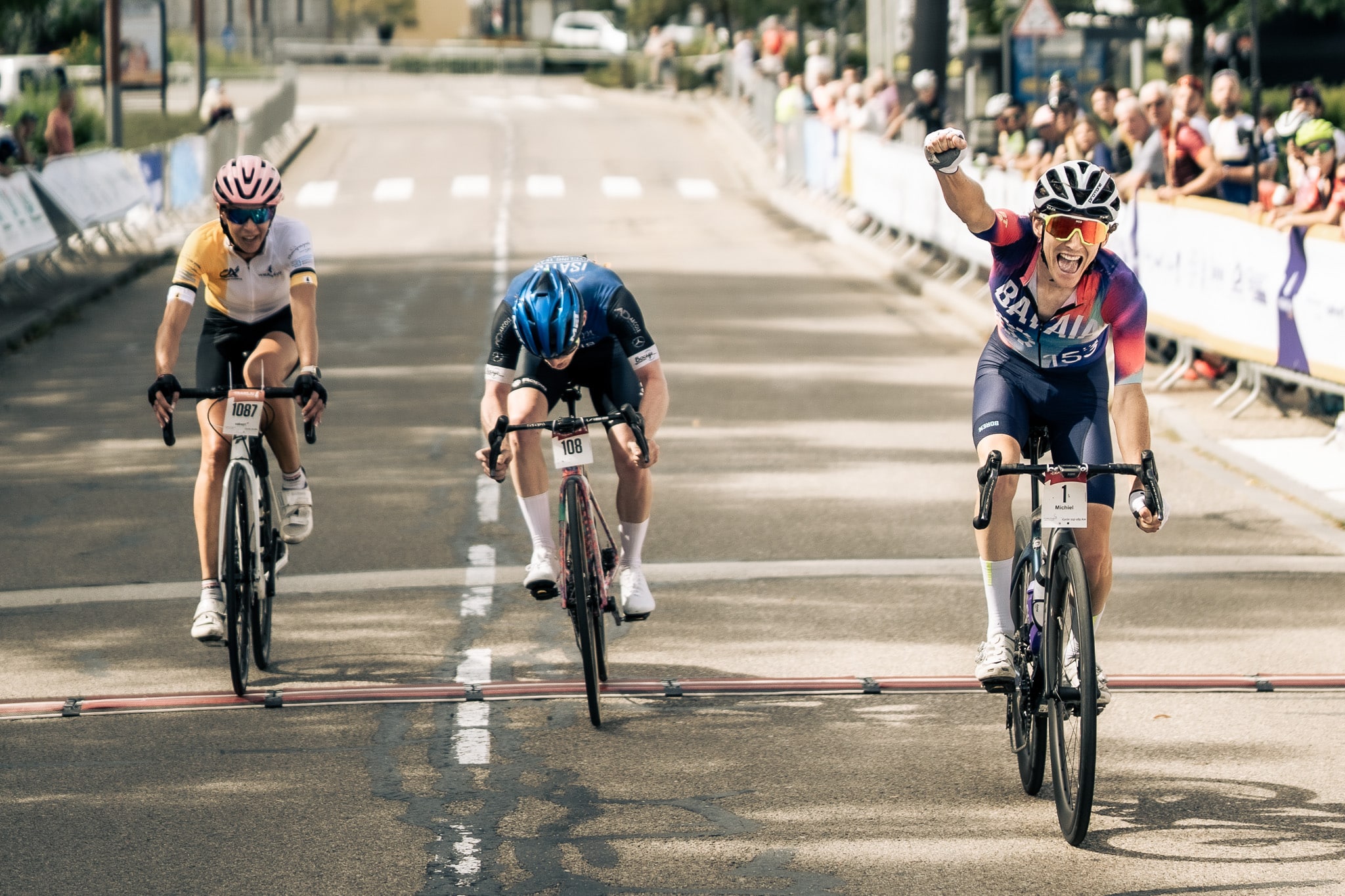 At 8:30 am on Sunday morning, the first start was given to the 1,100 cyclists, who set off on courses of 165 km, 110 km and 70 km. "It's a pleasure to be back on this cyclo! I'm going to try to share as much as possible with all the participants. The course is top-notch, and the weather's good too, so there's everything you need to enjoy it," confided La Transju'Cyclo ambassador Clément Berthet, AG2R CITROËN TEAM, a few minutes before the start.
For her part, event ambassador Marine Strappazzon of Team ESF Scott had a few words of advice for competitors: "It's important to pay attention to diet and hydration. I'd also advise against going too hard. The weather's good, the course is beautiful, it's going to be a great day!
The winners of the 2nd edition of La Transju'Cyclo
At the age of 31, Belgian Michiel Minneart won the 165 km Transju'Cyclo sprint. He completed the course in 4h21'22 at an average speed of 38.3 km/h. " I started off a little too fast, but I got a bit of a head start on the Thésy climb and was able to ride at my own pace. We were in a group of 7 riders for the first part of the race, then we were down to 3 on the Col de République. It came down to a sprint after that, and I'm really pleased with the win. The Jura is really beautiful, and the roads were also very good. It's my first time in the Jura and I really enjoyed it.
Cyclist and event ambassador Clément Berthet of the AG2R CITROËN TEAM finished the 165 km in 7th place after 4h28'32 of racing.
In the women's race, 21-year-old Frenchwoman Flavie Bador won in 5h06'37 at 32.6 km/h.
For the 110 km, the winners of this second edition were Switzerland's Nicolas Chauveau in 2h51'36 at 38.4 km/h, and Frenchwoman Anouk Gilquin in 3h15'45 at 33.5 km/h.
La Transju'Cyclo ambassador Marine Strappazzon of Team ESF Scott finished in 4th place.
In the 70 km race, Frenchman Louis Pesanti won in 1h47'43 at an average speed of 39 km, and Frenchwoman Sandra Montaron Biard in 1h57'52 at 35.4 km/h.
The 2nd edition in figures
1,200 participants
16 nationalities
19% women in all events
165 kilometers for the longest distance race
215 kilometers for the Rando Itinérante (2 days)
200 volunteers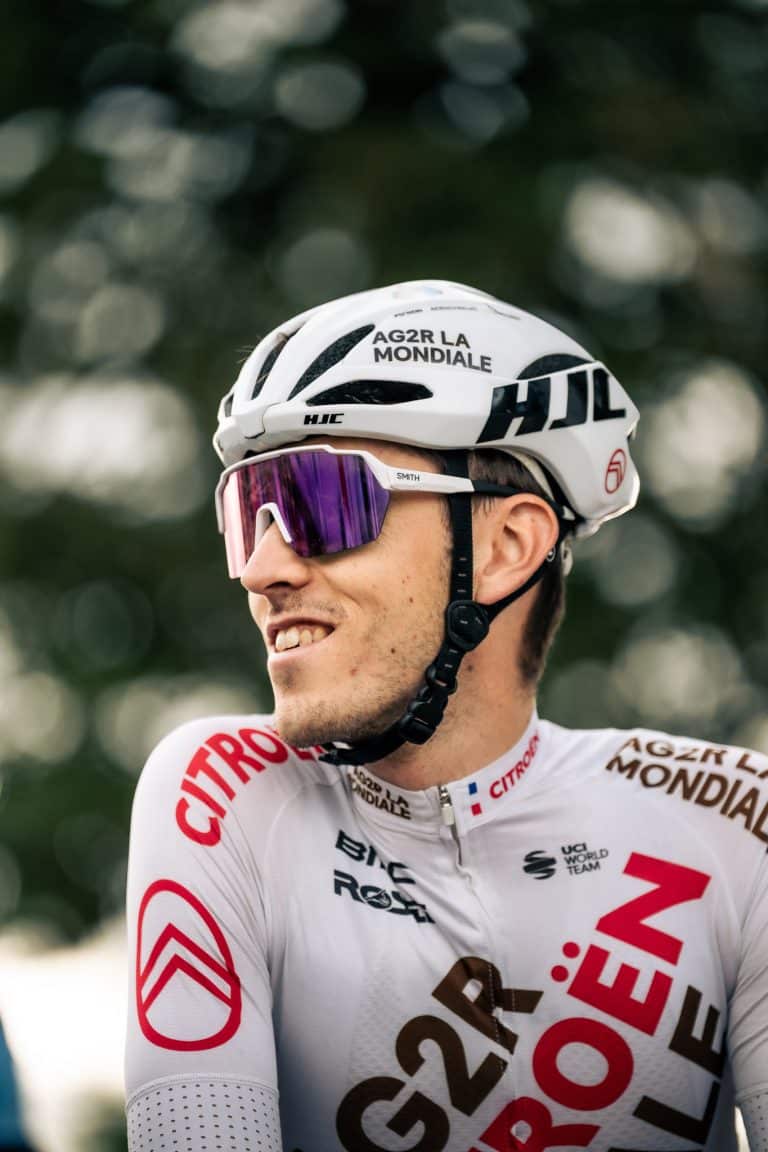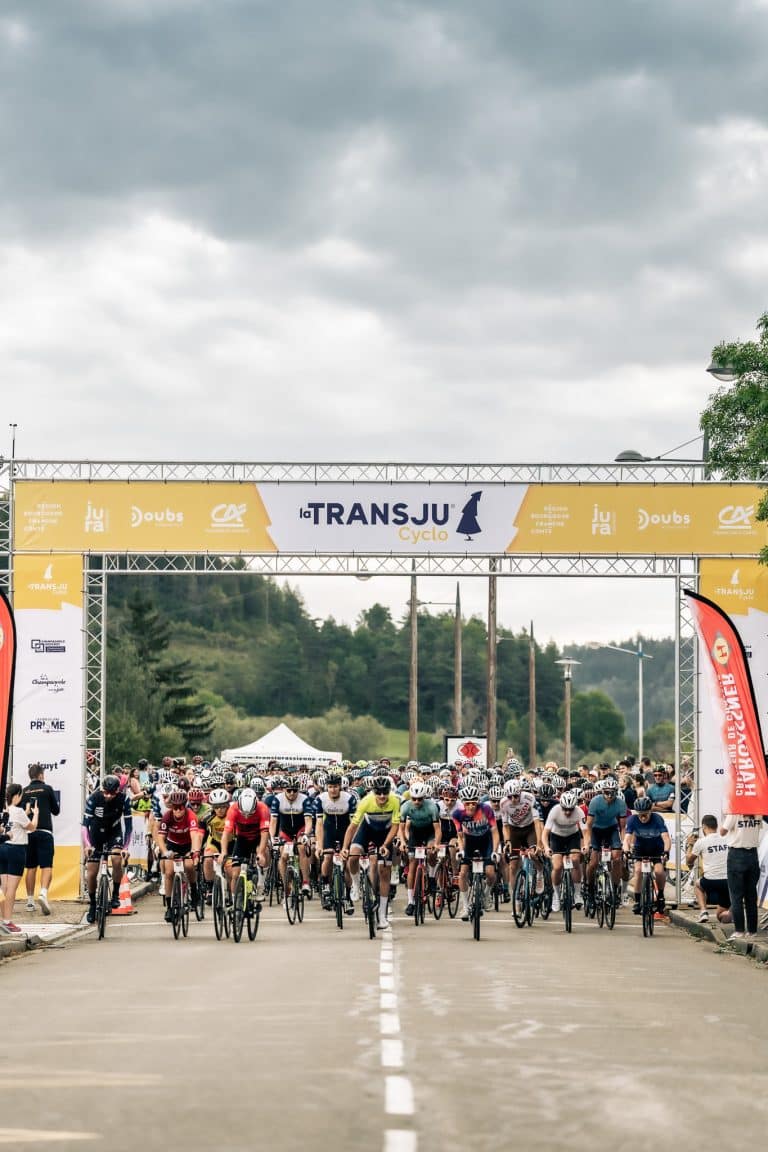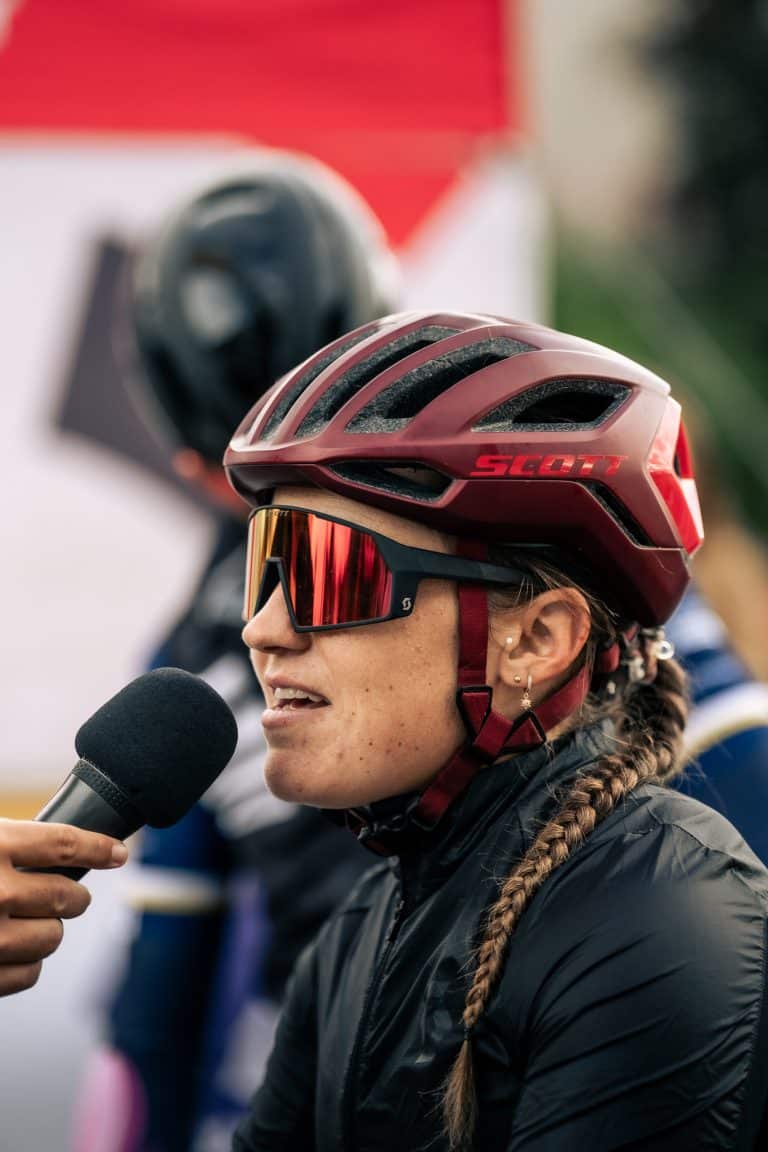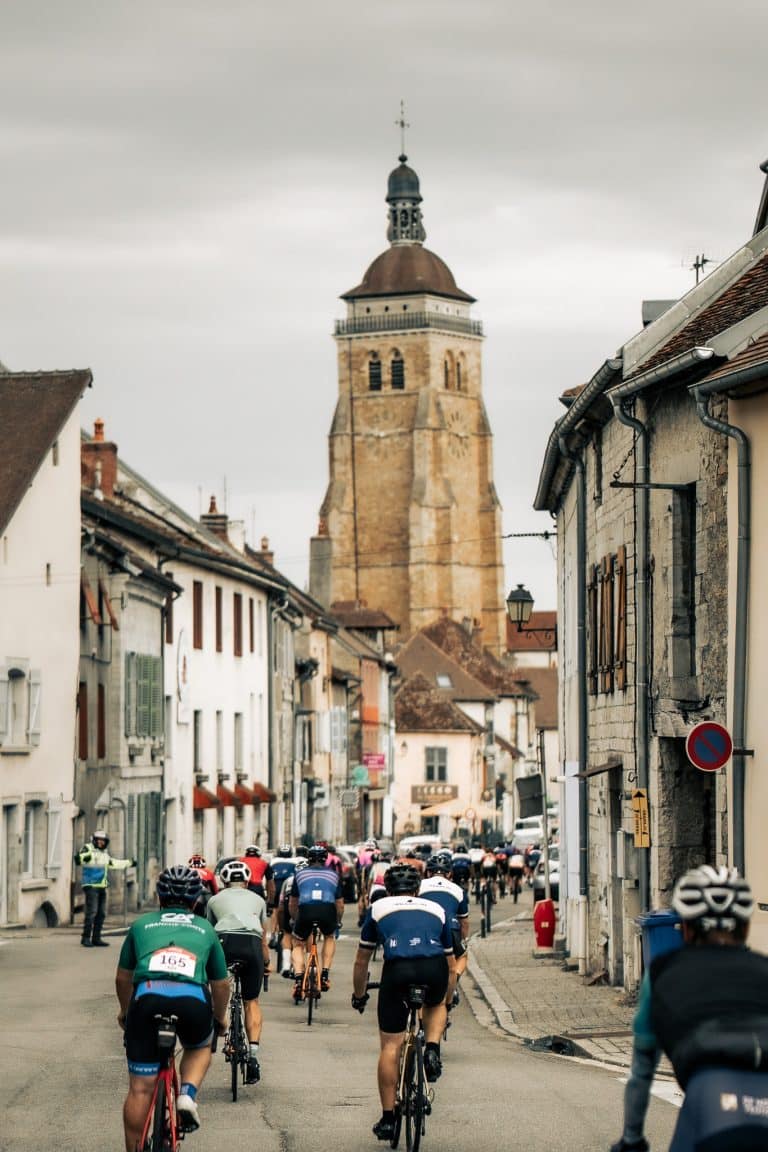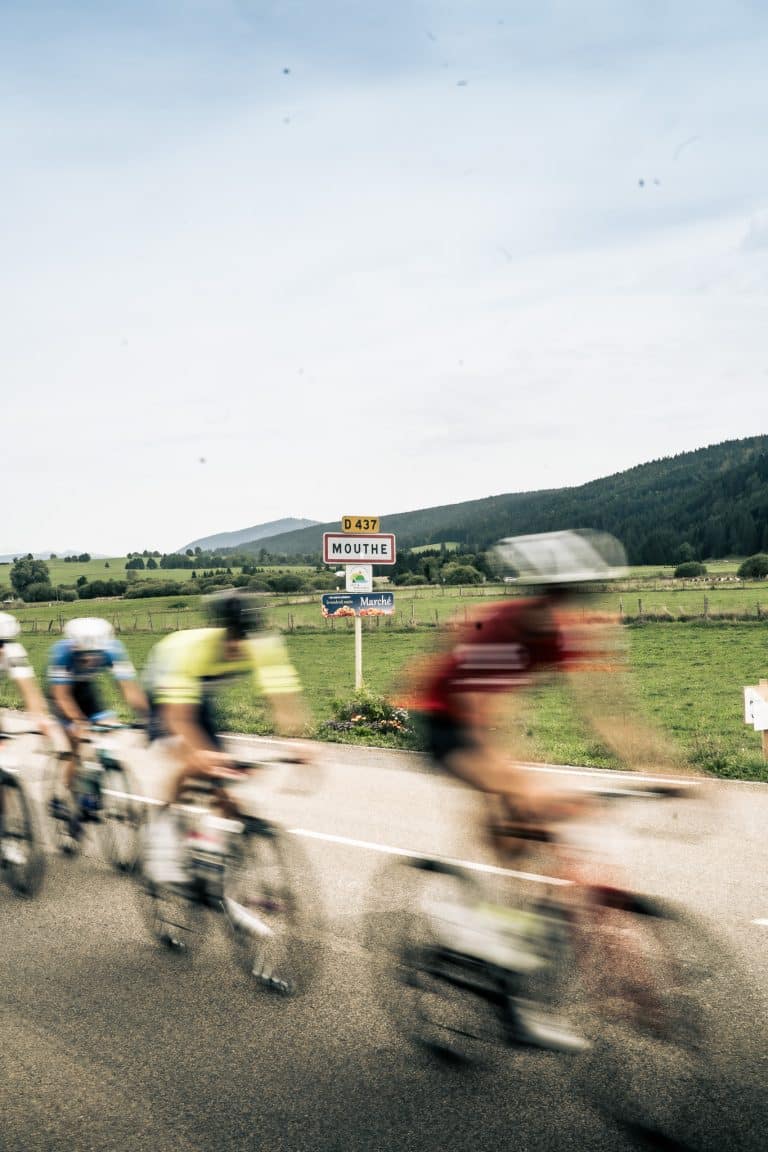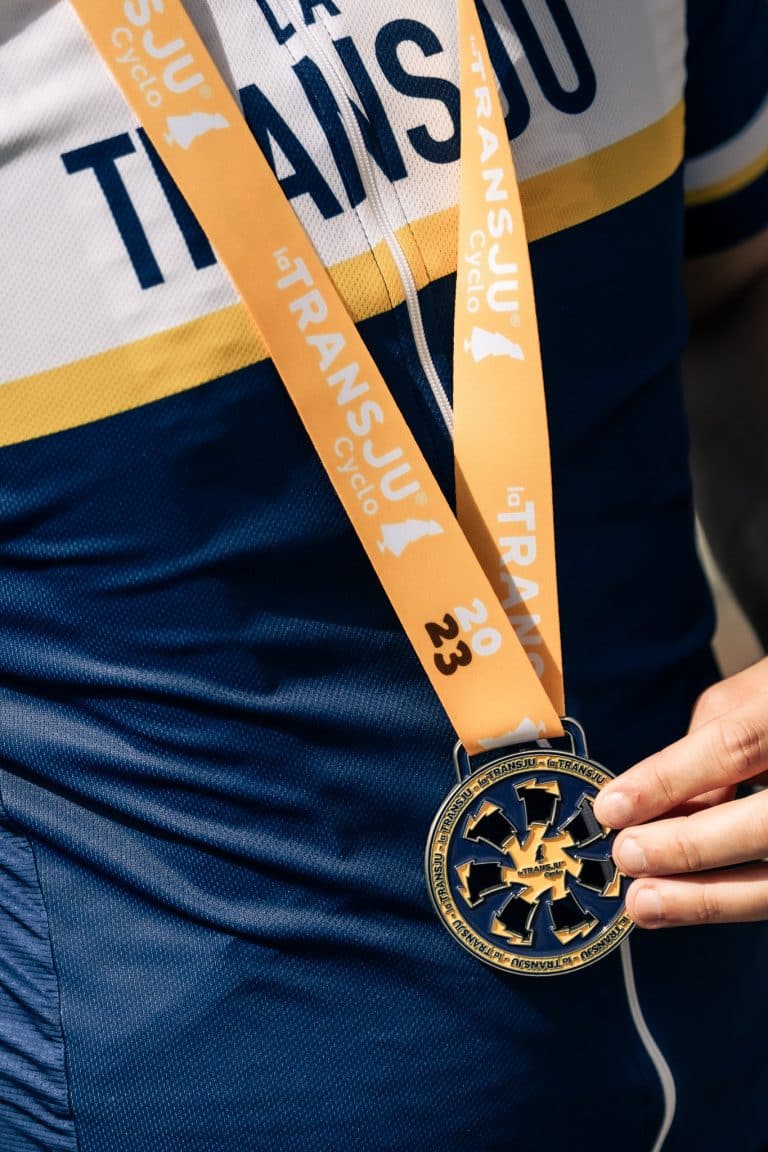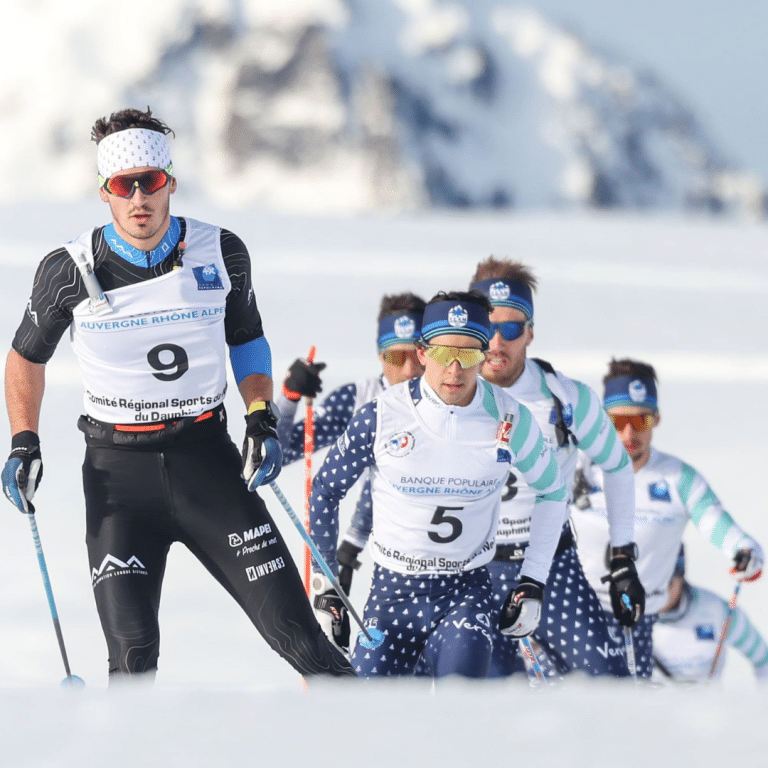 La Transju'
In two months' time, the 2024 edition of the Marathon Ski Tour will get underway.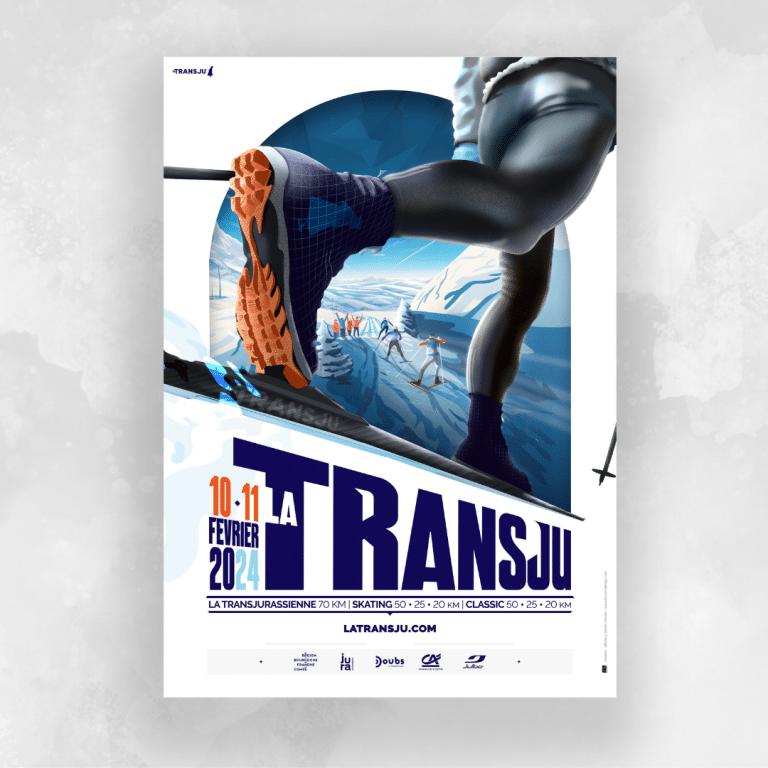 La Transju'
We're delighted to unveil the official poster for La Transju', which takes place in just 90 days' time! ❄️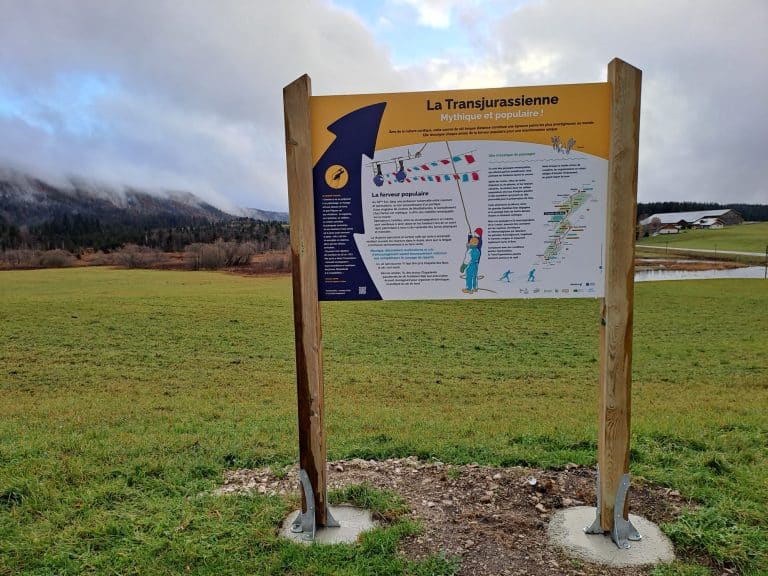 La Transju'
Skiers, traileurs, runners and walkers can now enjoy the historic Trans'ju route between Lamoura and Mouthe all year round.